Mens Mr. Incredible Muscle Costume - The Incredibles
Mens Mr. Incredible Muscle Costume - The Incredibles
Select Size:
Product Details
Are you strong enough? This Mr. Incredible Muscle Costume is perfect for busting through walls and listening to the police scanner. Featuring a red and black stretchy jumpsuit with muscular padding and the signature "I" emblem, this superhero costume has you looking like the beloved family man and hero! Top off your superhero look with the black gloves, face mask, and attached boot covers. Just like Edna insisted, there is no cape.
Mens Mr. Incredible Costume includes:
Hand wash cold, line dry.
Officially licensed ©Disney/Pixar The Incredibles™ costume.
Costume #970
Product Warnings & Disclaimers
CAUTION: Use with proper adult supervision. Do not use when unobscured vision is needed.
Intended for adult use only.
Materials
Hand wash cold, line dry.
Frequently Bought Together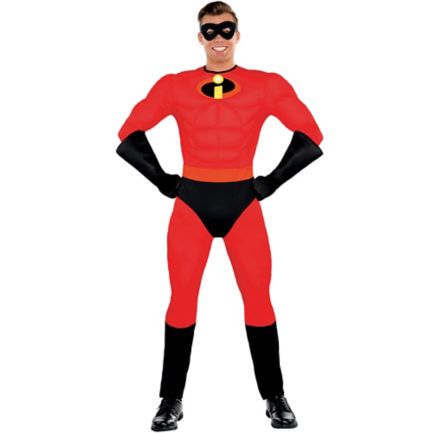 This Mr. Incredible costume set looks just as Edna designed it. The padded jumpsuit features the orange and yellow Incredibles "I" logo on the chest, black external briefs at the waist for that classic superhero look, and a black pant hem that mimics the tall boots Bob uses when he suits up for battle. Before heading out the door on Halloween night, make sure to throw on the elbow-length gloves and pull the fabric mask over your eyes to keep neighborhood kids from uncovering the family secret.

Additional Details
Long-sleeve polyester jumpsuit
Padded chest and arms
Printed designs
Black fabric eye mask
Attached elastic band to secure
Black elbow-length gloves
Hand wash cold with like colors; line dry
Does not include shoes
Officially licensed Disney Pixar costume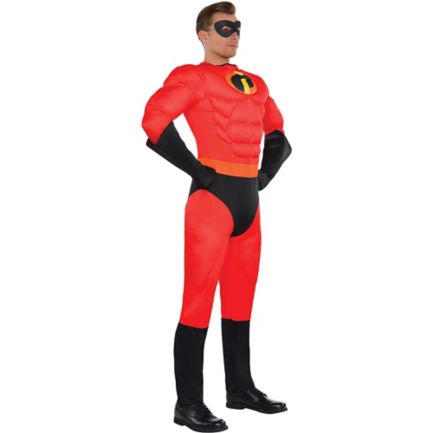 Final Touch
Slip on the black elbow-length gloves to complete your superhero look.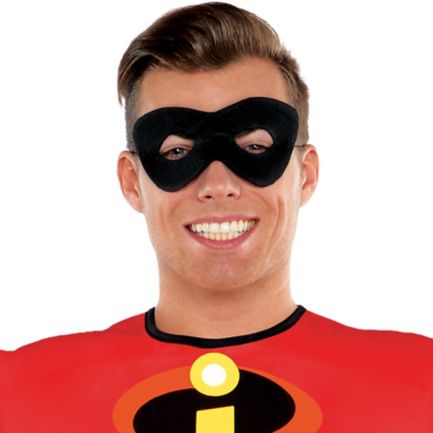 Remain Undercover
The fabric eye mask keeps your identity safe, but the unmistakable Incredibles emblem printed on the chest makes sure everyone knows that The Incredibles saved the day.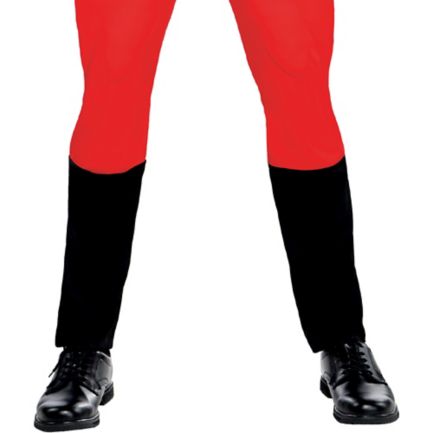 No Accessories Needed
The jumpsuit's black bottom hem makes it so you don't have to buy your own boots. Simply pair the costume with any black pair of shoes in your closet and you're ready to hit the town.
Show us your look with #PartyCity on Instagram!
ADD YOUR PHOTO