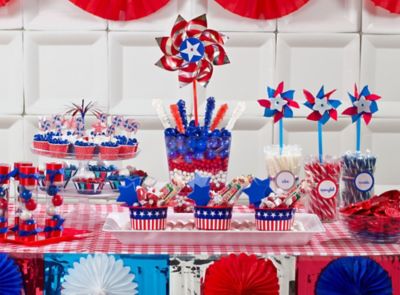 FEATURED ARTICLE
Patriotic Sweets and Treats Ideas
Star-spangled desserts and patriotic party treat ideas. Salute our sweet land of liberty with a candy buffet! A spread of treats is as American as apple pie! We have delicious dessert ideas to satisfy everyone at your patriotic party — whether it's at school, the park or your backyard. A sweet land of liberty, indeed!
Celebrate your Favorite Holiday with Party Supplies and Decorations
When it's time for a holiday, it's time for a party. To help you celebrate, Party City has a huge selection of holiday party supplies, including essentials like decorations and holiday party favors. Whether you're celebrating an important day in winter, spring, summer or fall, our tableware, decorations and other accessories come in holiday party themes for just about everyone. Explore our collection to find the right items for your get-together – it's sure to be a holiday party to remember!