Summon the enchantment of Arendelle for your birthday celebration with these Frozen 2 party ideas! What better way to help your birthday heroine be who she's meant to be than with a breathtaking party theme that celebrates Anna and Elsa's incredible journey of self-discovery? Themed balloons, treats, decorations and favors create a fun-filled day and magical look for your Frozen fiesta. Find all things new for Frozen 2.
Idea 1: Turn your Instagram to Insta-GLAM with Balloons!
Elevate your party look with a balloon bouquet, balloon arch, or balloon garland. Theme balloons and balloon decorations in your theme colors give your party setting a lift!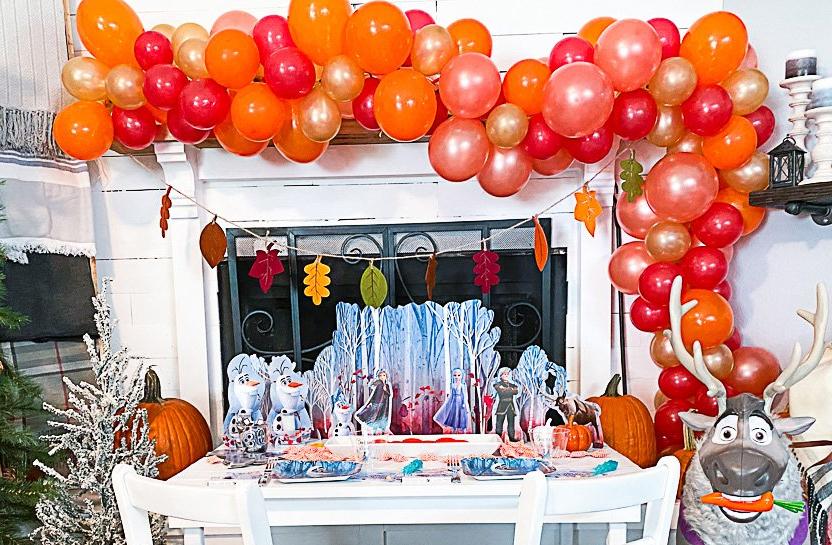 Idea 2: Make a Memorable Party Table
Start with themed table decorations and table cover to set the stage. Add candy in vibrant colors to create an eye-popping table that guests will love to gather around. The party table is a perfect backdrop for your balloon bouquet or balloon garland!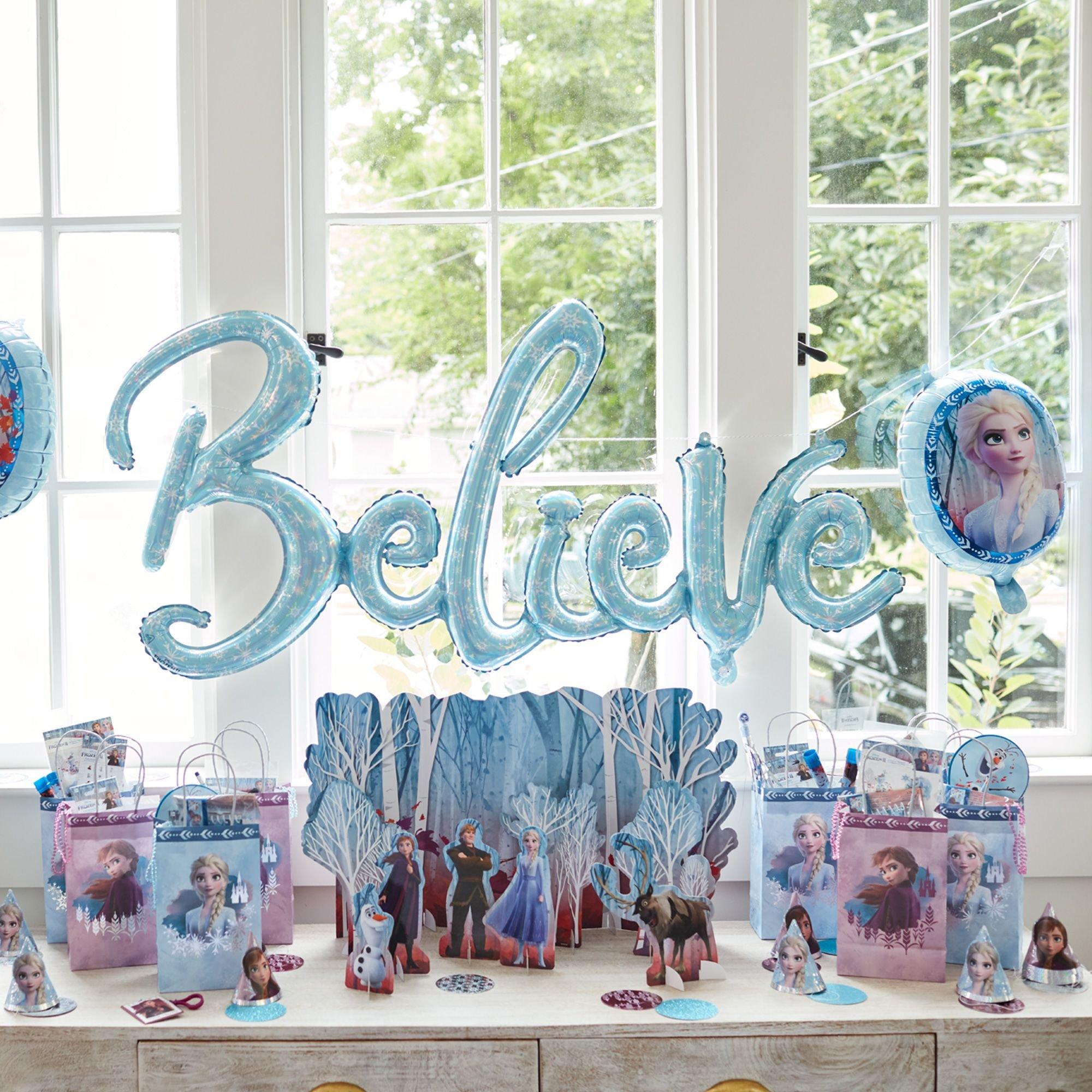 Idea 3: Fascinate with Favors
Let the fun loose with Frozen 2 themed favors! Party goers get the giggles when they open their favor bags or peek in their favor cups and discover surprise goodies. What's best thing about favors? They promote play during the party and serve as keepsakes after the good-byes!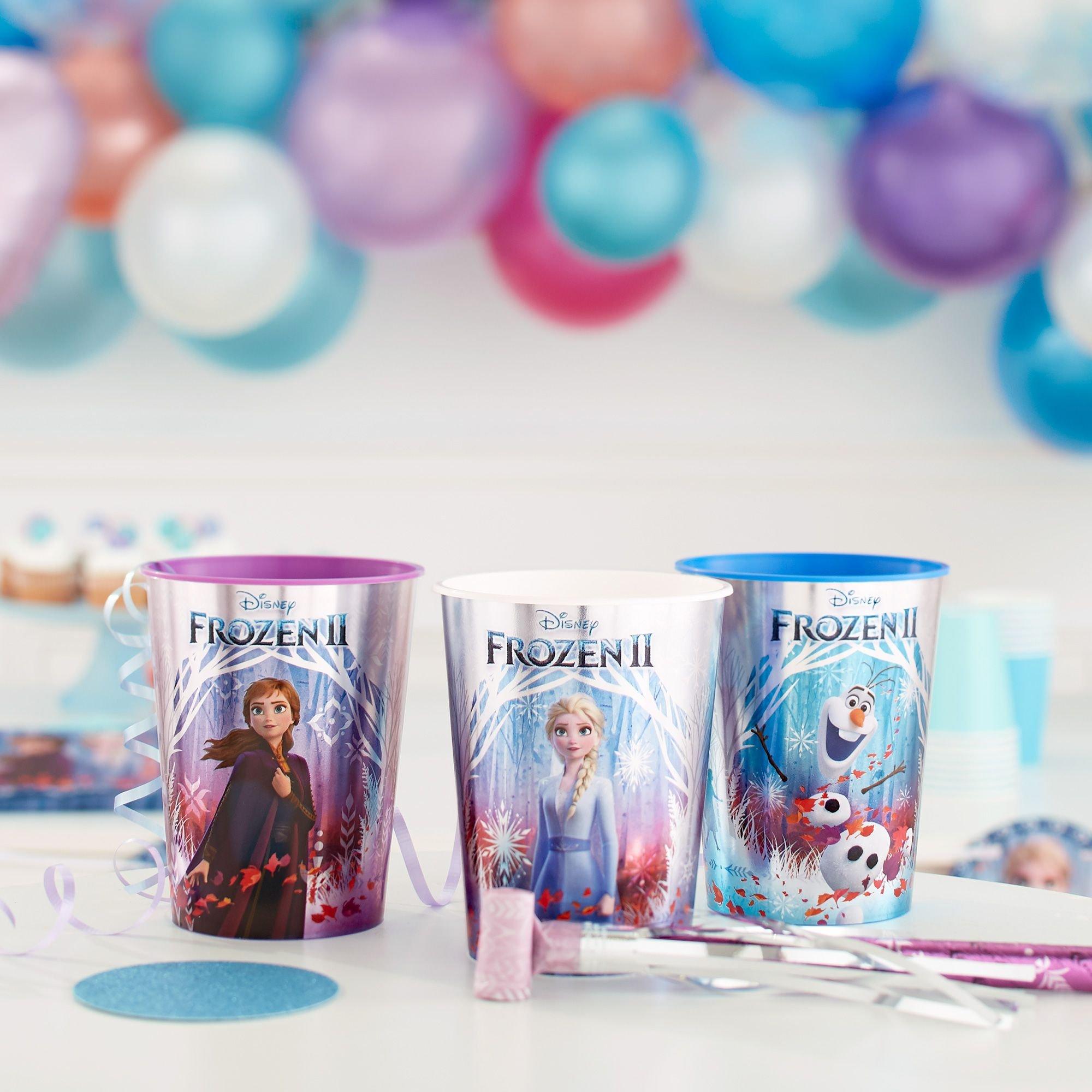 Idea 4 : Make your Table Sing!
Make their mouths water when they feast their eyes on your place setting. Themed plates, napkins and cups bring the magic of Aurendelle to your party. Table decorations, favors, and cutlery coordinated to your party colors will make your table sing a fancy Frozen 2 tune!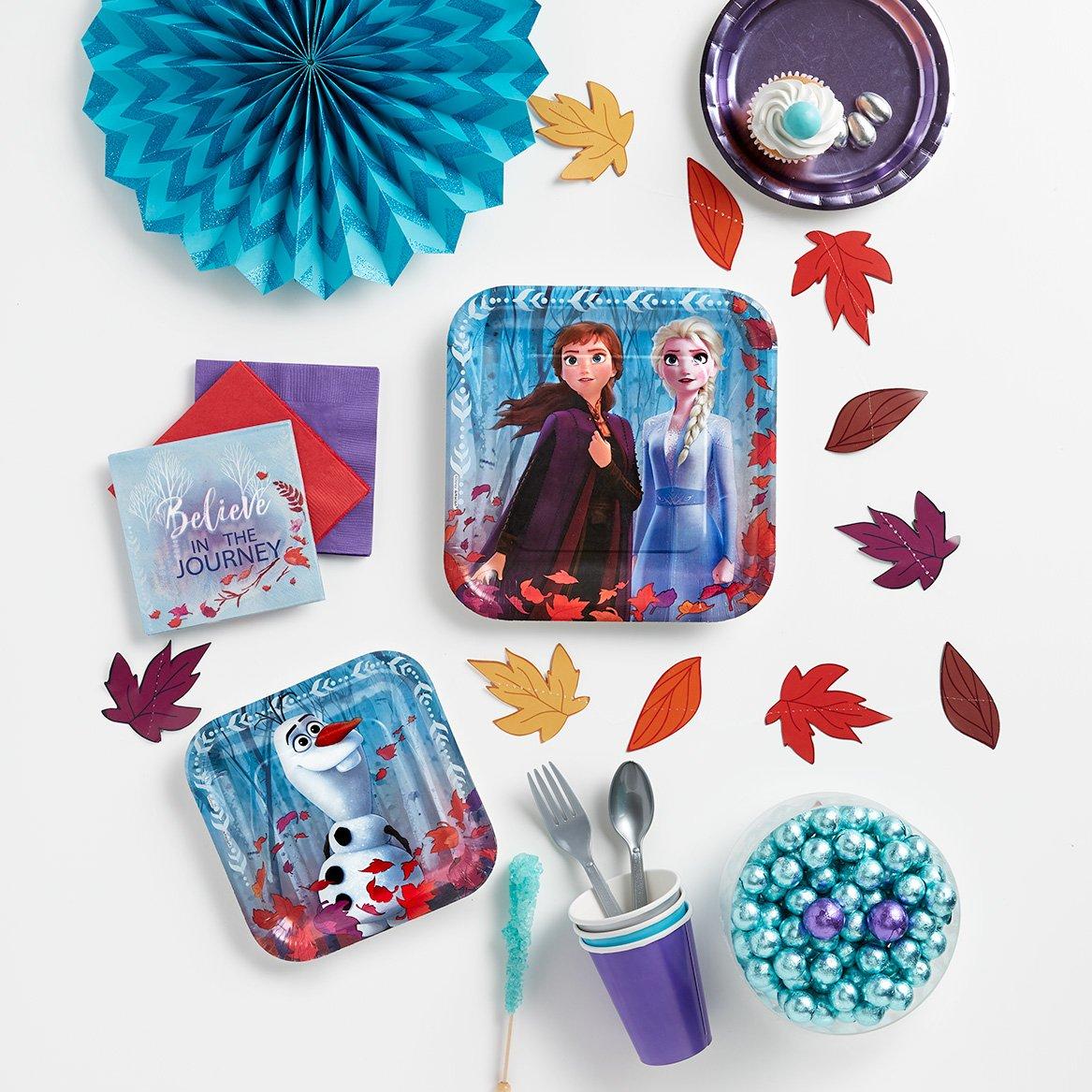 Idea 5: Bring the Magic to Life (size)!
Transport your party into the magical kingdom of Arendelle with costumes of their favorite Frozen 2 characters. Your party photos will come alive when the birthday guest of honor and her friends inhabit the movie characters they love to watch on screen!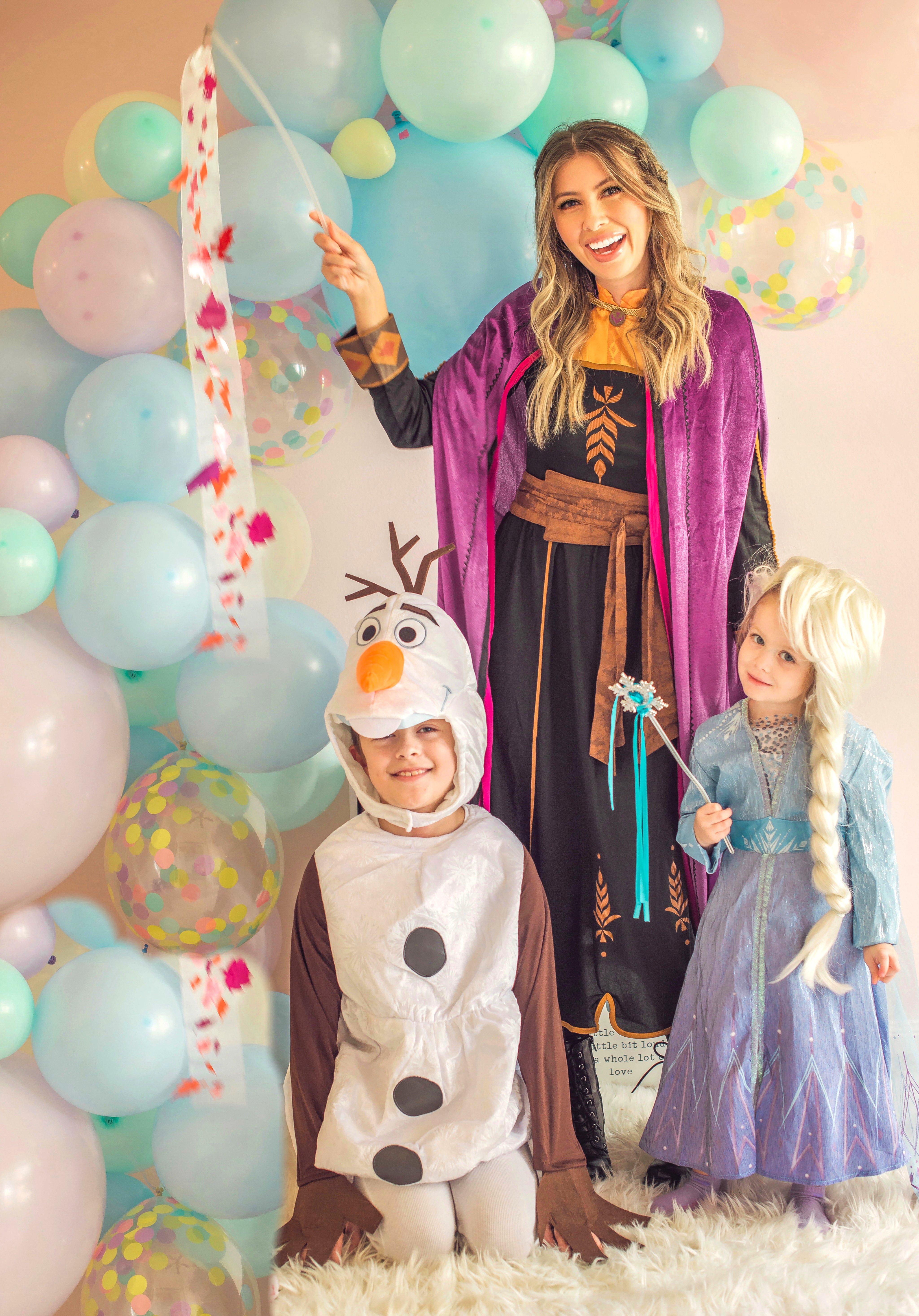 Idea 6: Craft Frozen Cupcakes
No party is complete without sweet treats. Cupcakes are a breeze to make and easy to share at party time. Dreading the time and it takes to bake a cake? Swap out a traditional cake for fabulously fun cupcakes and display in a themed stand!