There's only one thing better than a cherished classic, and that's a modern update on a childhood favorite! A Disney Princess Party is timeless, but even a Princess loves a face-lift. Throw your perfect princess party with a pattern that features a stunning twist on the iconic look of the Disney princesses.
Idea 1: Make your Party Decor Pop with Balloons!
Give your party look a lift with brightly colored balloons. A balloon garland in your party colors elevates your party look (and your party photos!) to new heights. A simple garland may take an hour or so to build (use a balloon pump to save time), but the result is a professional look that guests will think took hours! Create a balloon bouquet with foil balloons or a balloon kit for a magical effect to your party decor.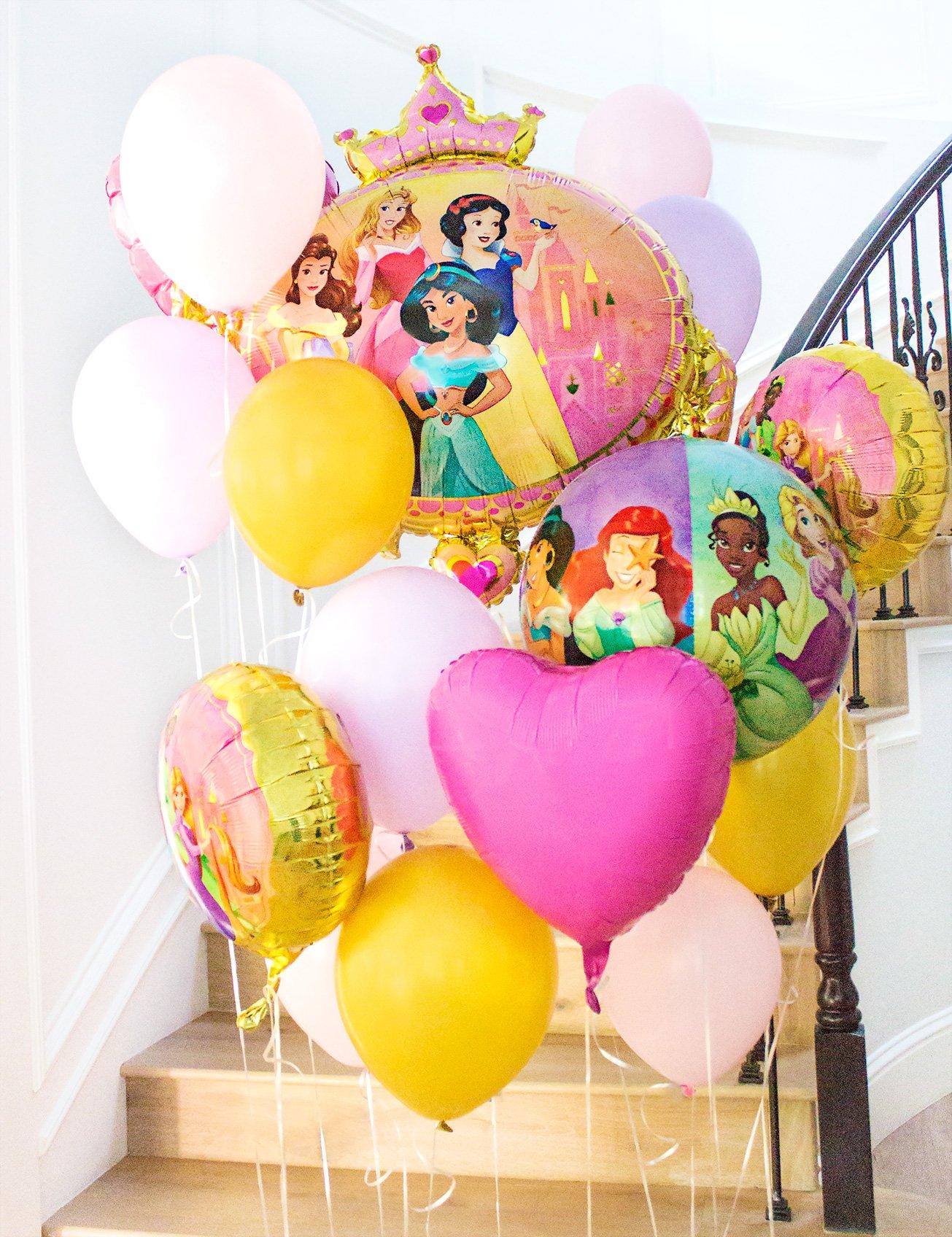 Idea 2: Pick your Princess to Personalize your Party
We all have a Disney princess who is number one in our hearts. Create a special setting just for your party princess of honor with her most beloved beauty of them all. A life-size cardboard cut-out, foil balloon, and place setting create the ultimate party fairy tale.
Idea 3: Play Disney Dress-up!
Playing dress up is always a party pleaser. Tiaras, feather boas, gloves, and wands transform eager party guests into smiling princesses. Turn party time into playtime in no time with accessories that make them feel fancy!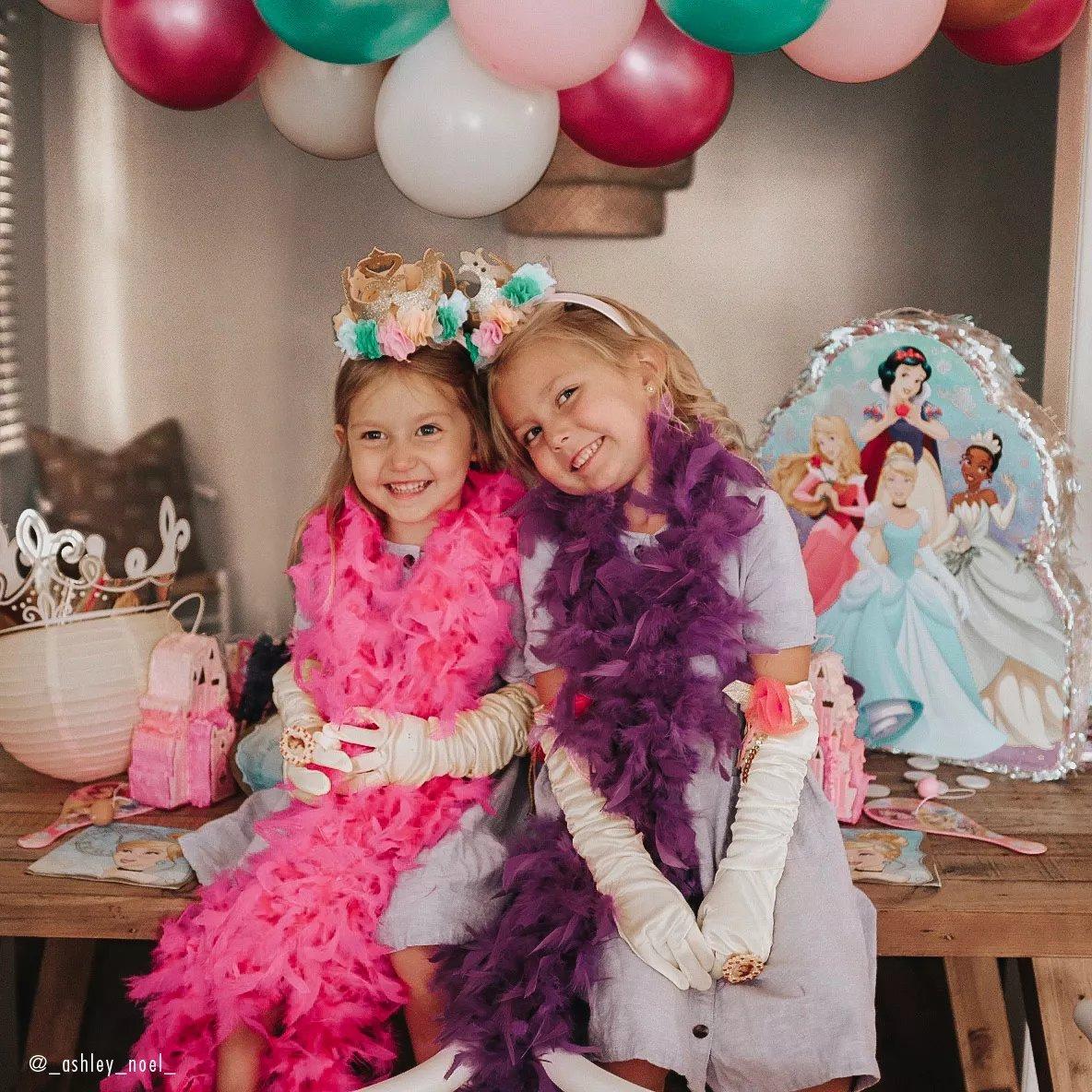 Idea 4: Set a Royal Table
The party table is the center of attention so use it show off your pretty princess decorating prowess! Themed table decorations, plates, cups and napkins transform your everyday dining table into a royal setting in a magical kingdom.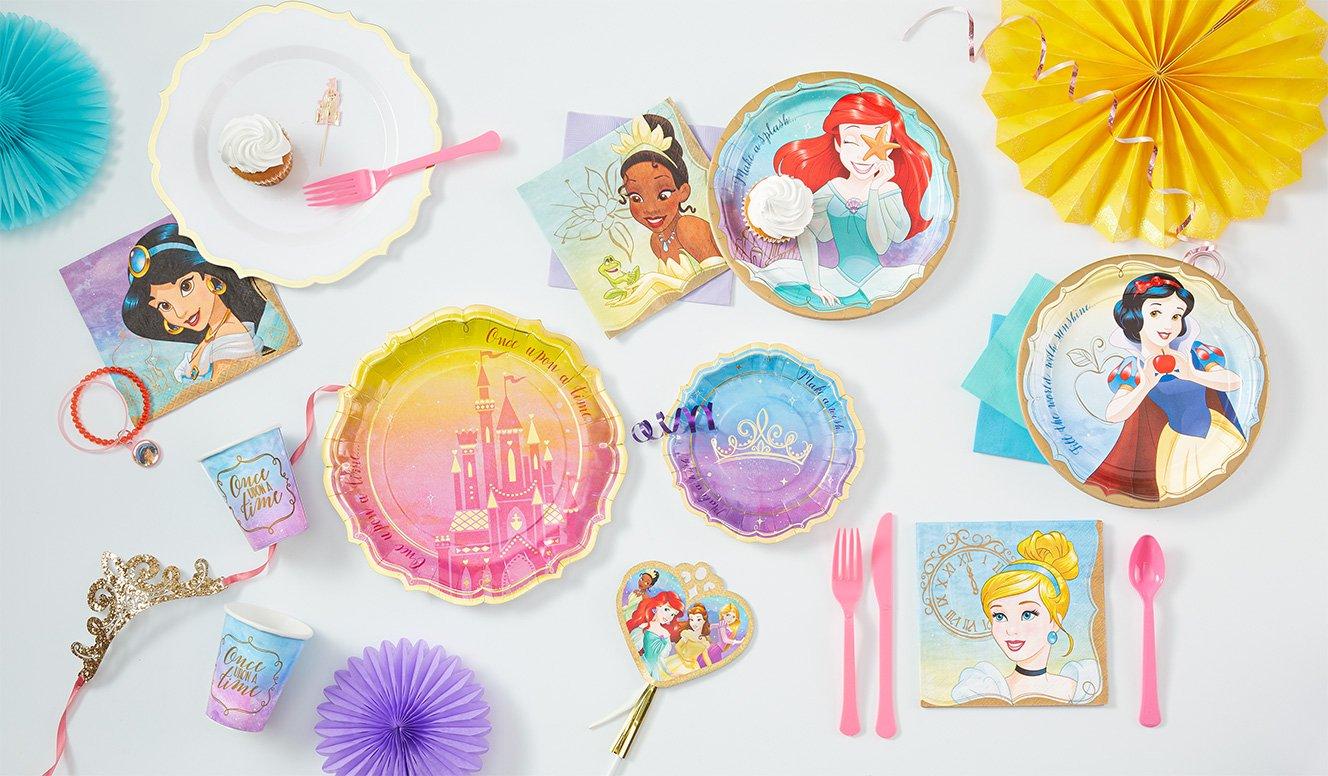 Idea 5: Bring the Party to Life with Costumes
Summon the party spirit by getting into character! Bring the magical feeling to life and add whimsy to party photos when your little princess is in full costume.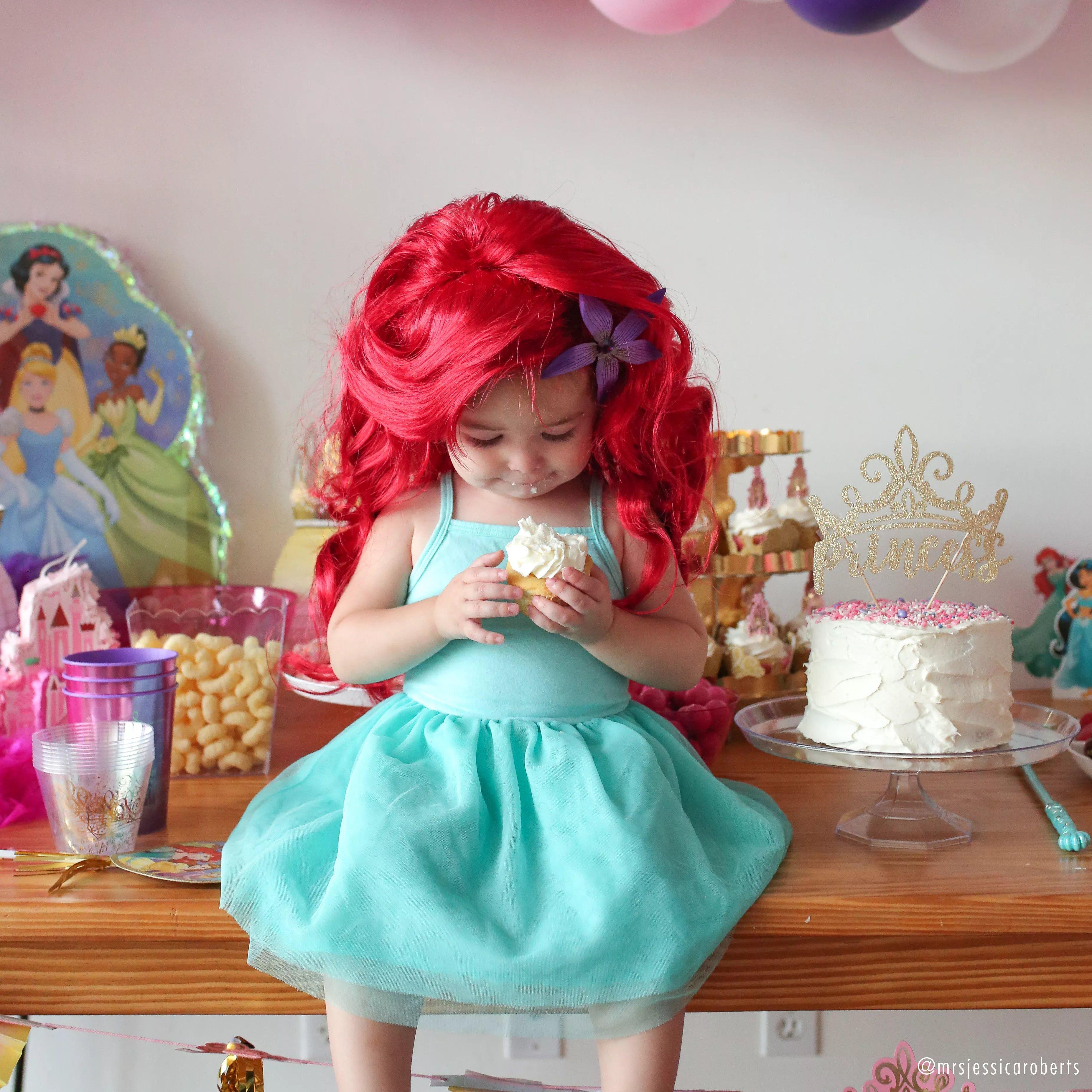 Idea 6: Laugh Out loud with Favors and Games
Get the giggles going with favor kits that include stickers, stamps, color pencils, paddle boards and more. Favors are a fun way to play during your party! Send your guests home with a "thank you" that keeps the magical feeling alive after the good-byes.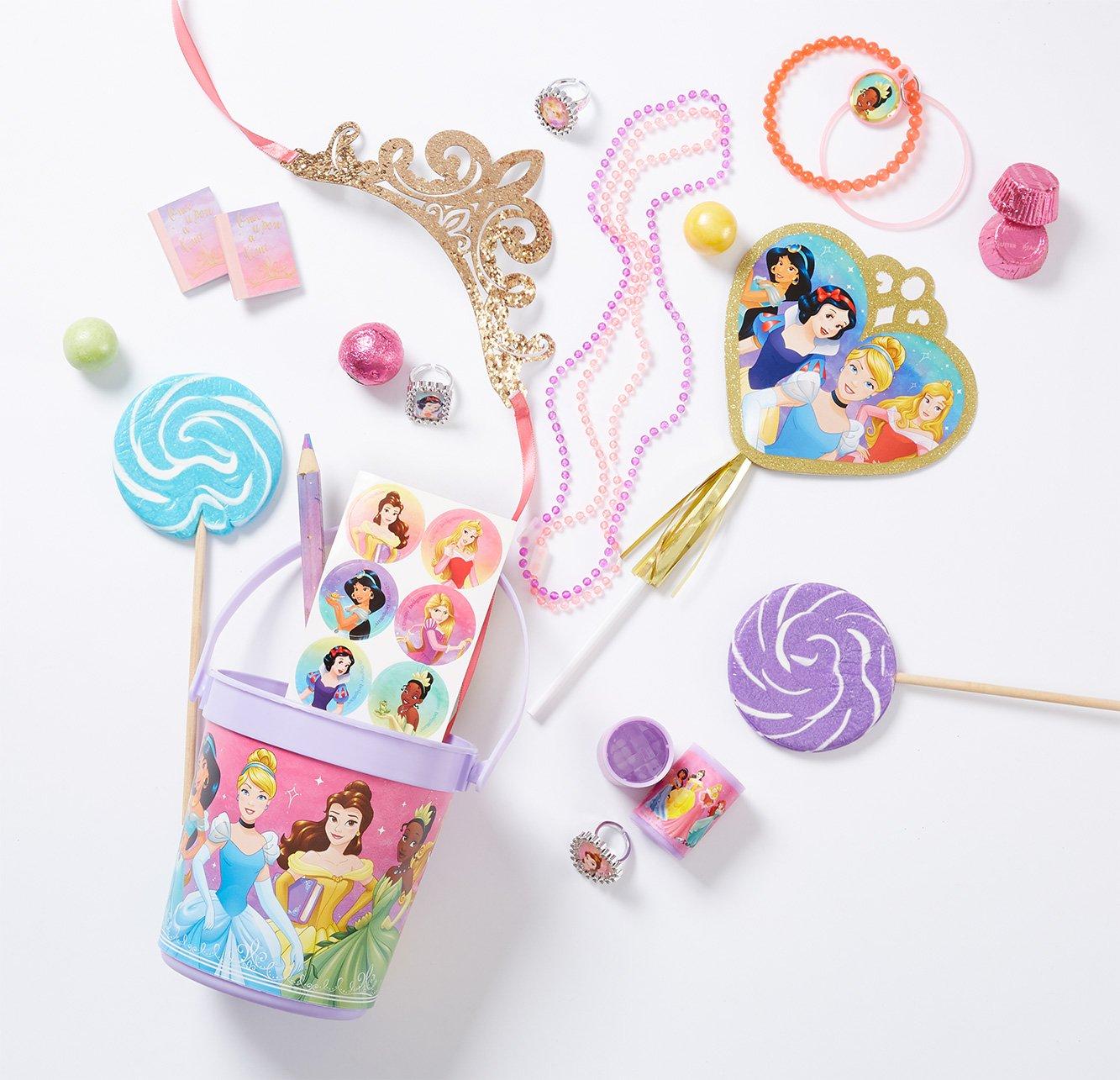 Idea 7: Coordinate Your Party Look with Color
Color catches the eye. Bring out the gorgeous hues in the Disney Princess pattern by complementing them with bowls, candy, and decorations in your party colors. A candy buffet is more than a sweet treat, it's a pop of vibrant color that looks as amazing as it tastes.