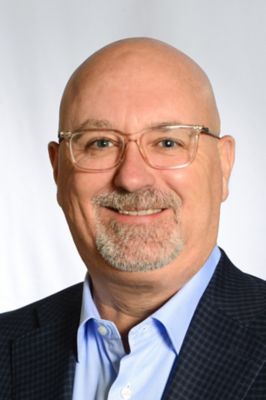 UPDATE
FROM OUR
CEO
June 28, 2021
To our valued customers,
Based on guidance by the Centers for Disease Control and Prevention (CDC), those who are fully vaccinated* no longer need to wear masks in stores, unless local regulations require them.
*Fully vaccinated: 2 weeks after final vaccine dose.
•Contactless Curbside Pick-up
•Same-Day Delivery
•Online shopping and standard delivery through PartyCity.com
Thank you for helping us provide a safe shopping experience for everybody and we look forward to seeing you in-store.
Learn more on how we are helping you shop safely >
Brad Weston,
CEO, Party City
May 4, 2020
It feels like a lifetime has passed since our company made the decision to temporarily close all of our retail stores. A lot has happened over the past seven weeks – some things worth celebrating, others that won't make the holiday newsletter – and while there's still a long way to go, we remain hopeful and are beginning to see a light at the end of the tunnel.
Plato said, "Necessity is the mother of invention." He was right. COVID-19 has changed our business, for the better in many ways. Party City's promise has always been to help people create joy by making it easy to create unforgettable memories. And during this pandemic, we had to innovate and adapt quickly. Here are a few examples:
Curbside Pickup/Same-Day Delivery: By the end of this week, we will have introduced our curbside pickup and/or delivery offerings to nearly 600 stores nationwide. We'll make this service available permanently.
Adventure in a Box: In response to quarantine requirements, we created themed "survival kits" for families, to provide a convenient and safe solution to social distancing fatigue and boredom – from movie night to family game night. We've continued to expand these kits to include virtual birthdays, graduation, Mother's Day, and more.
Drive-by Birthday Celebrations: Even in this unconventional time, parents are finding innovative ways to celebrate their children's birthdays virtually. To make this easy, we've created an assortment of "driveway drop party kits" that make it easy for parents to host virtual birthday celebrations for their kids and friends while respecting social distancing guidelines. And we have kits for the adults who celebrate too!
Party Cancellation Hotline: Recognizing how many parties were "cancelled" – birthdays, graduations, life milestones, etc. – we also launched a hotline for users to submit loved ones who had a party cancelled to win a curated prize. We've had more than 30,000 entries in just two weeks!
But wait, there's more! As we continue to monitor local guidelines, I'm personally thrilled to share that we have started the process of re-opening select stores. As of May 1st, nearly 50 locations have re-opened for in-store shopping, with enhanced sanitation and safe distancing practices.
While we work to safely resume business operations across all retail locations, we will also work to reinstate as many of our incredible employees as possible.
In returning to a "new" normal, we have relaxed our Return Policy, and will gladly accept returns and exchanges within a 30-day period of re-opening. We have also implemented new safety measures such as sanitizer at every entrance, queue spacers to ensure there is 6 ft between each customer in line, plexiglass barriers at checkout to help protect our customers and associates alike. And be on the lookout for even more contactless shopping features in the coming weeks.
I will continue to share company updates and encourage you to please check PartyCity.com for the most updated information on store openings and hours of operation.
Most of all, I'd love to hear from you. What would you like to see us offer? What can we do to help you find more joy? Please email me at AskBrad@partycity.com with your comments, suggestions, and ideas.
We hope you and your family continue to stay safe and healthy, and we look forward to celebrating together soon.
Brad Weston,
CEO, Party City
April 1, 2020
To our valued customers,
April Fools' Day. Traditionally a day of good-natured practical jokes, April Fools' Day is this week – Wednesday, April 1 (in case, like me, your days are starting to blend together).
This year doesn't feel very funny – or perhaps it feels like one big, horribly bad joke. At Party City, we will still be celebrating the holiday, because creating joy is in our DNA. Sure, it will be little different; no jokes, no pranks…but we hope you'll join us for a much-needed laugh.
Party City will be dressing up our virtual meetings for the day with the most "foolish attire" we can find around the house, and are challenging our colleagues, friends and families to play along.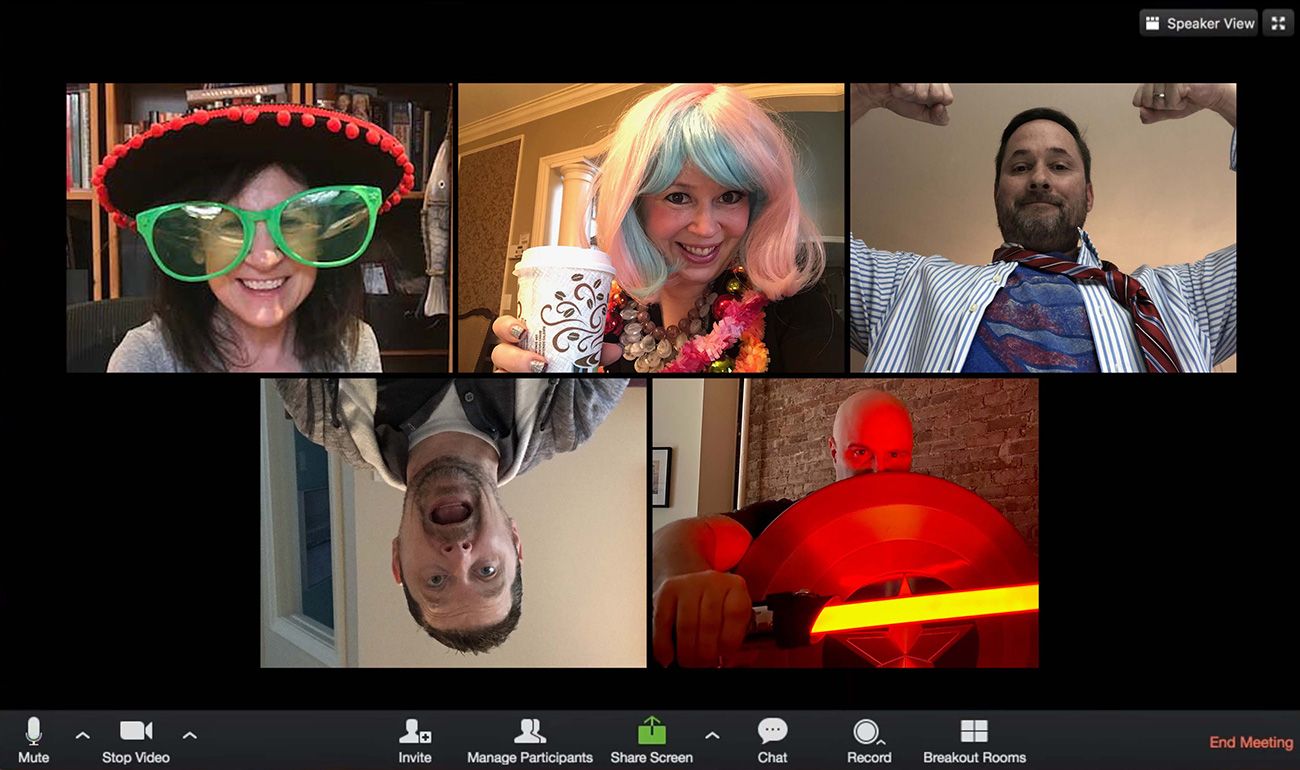 Dig out old costumes, don goofy glasses and wigs, or let your make-up run wild. For some inspiration from our closet to yours:
Honor today's real superheroes: First responders, medical professionals, delivery workers
Animal Instincts: Are you Team Joe Exotic or Team Carole?
Celebrate your newly adopted, at-home professions: Chef, TV/film critic, teacher, TikTok star
Take a photo of yourself, your new co-workers (kids and pets can play too), the reactions on your video conference call, etc. Post it, mention us @PartyCity and tag #FoolishFunChallenge – we'd love to see what you come up with!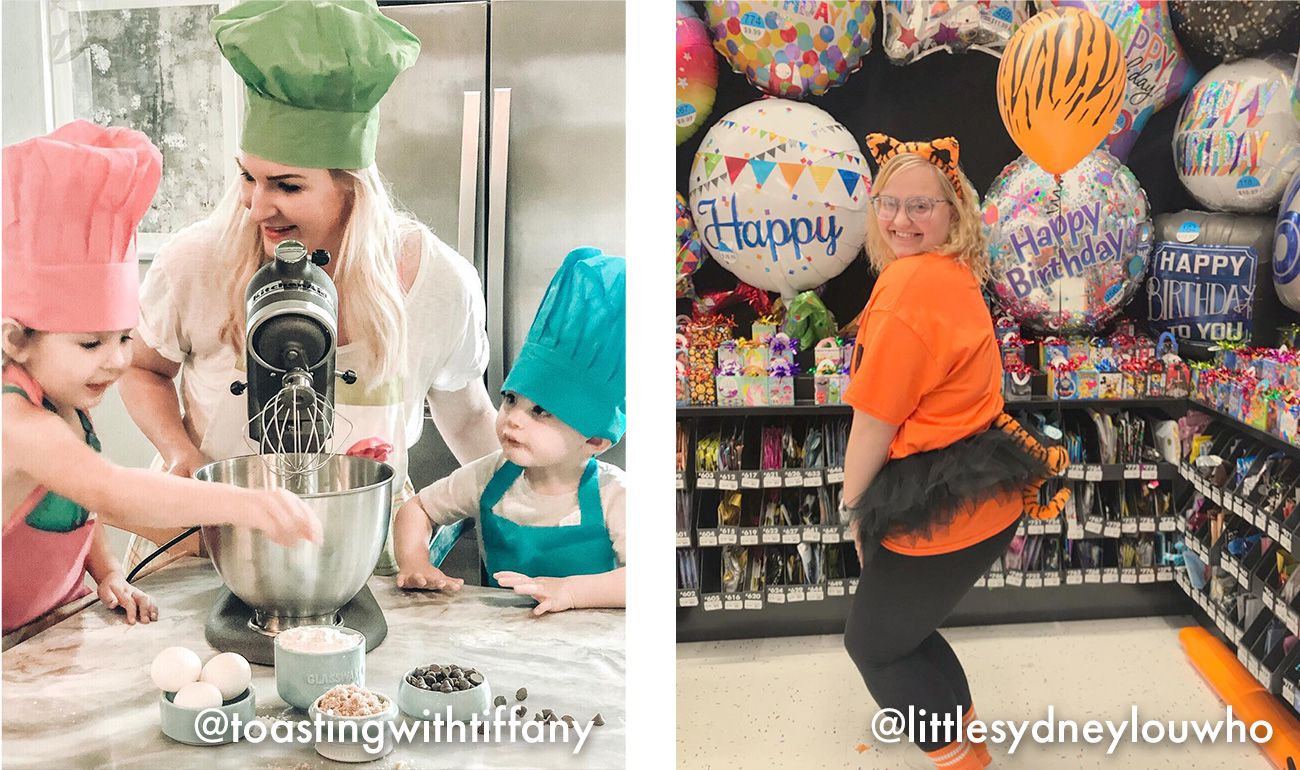 Jokes Aside. As official guidelines continue to evolve daily, we will be keeping our corporate retail locations closed until it is practical to reopen them.
Our team members and customers' health and safety is at the heart of this decision; we will continue to evaluate, and keep you updated on our website and social media channels.
Nationwide delivery and curbside pickup in select markets remain available on PartyCity.com.
We appreciate your understanding as we work to resume full operations just as soon as conditions allow.
While we look forward to this week's April Fools' fun, we understand if you don't feel like celebrating this year. You all remain in our thoughts, and we hope more than anything you're safe and sound, and finding joy in other ways – no kidding.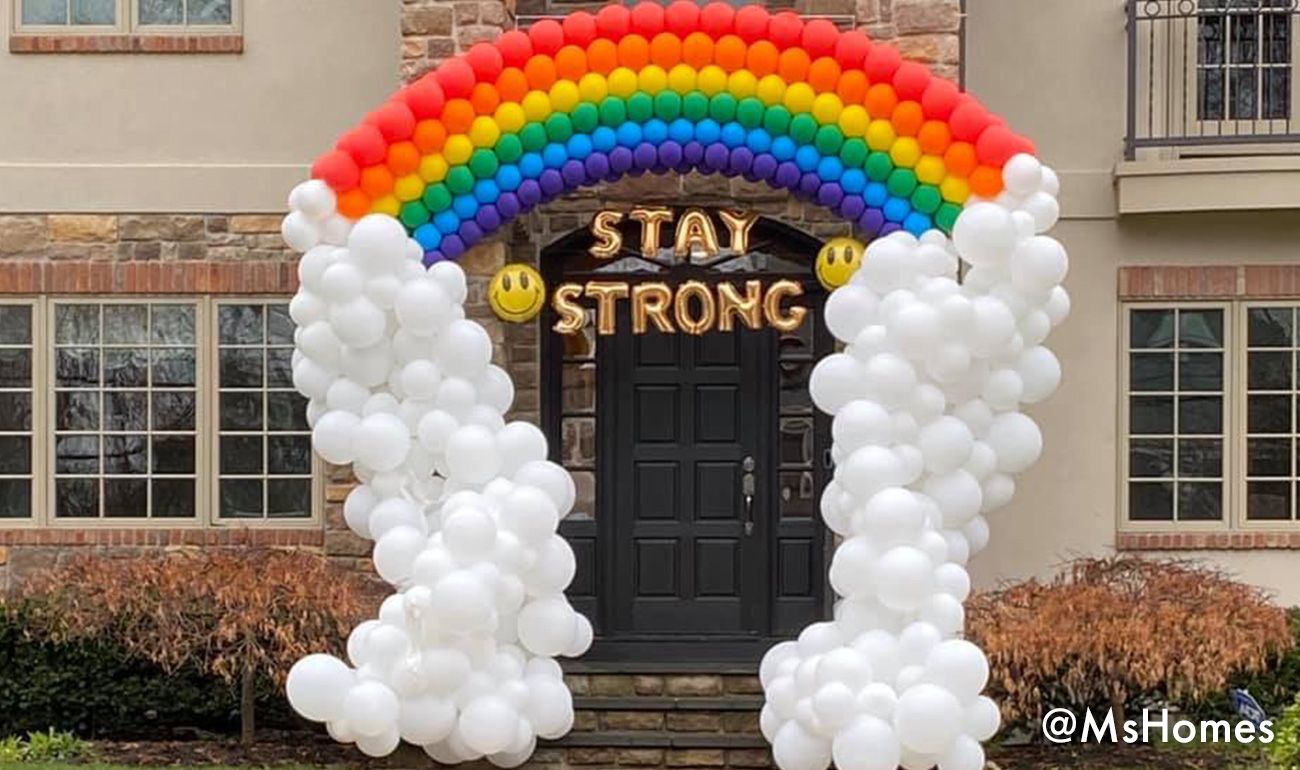 Brad Weston
CEO, Party City
March 31, 2020
To our valued customers,
Like all of you, we are being challenged to find ways to keep our families (and ourselves) entertained and safe. And let's face it – it isn't getting any easier! My routine has changed a lot too. As an example, I now begin all of my conference calls with someone on the team sharing a funny Work From Home (WFH) story.
We're all in this together. At Party City, we are rallying around our purpose: to create joy by making it easy to create unforgettable memories. I wouldn't usually quote our corporate mantra in an email, but it seems especially important during these times for you to know that the pandemic has not changed our commitment to this purpose. In fact, we are doubling down!
Party Community. You might have noticed our logo looks a little different. While we'll always be Party City, for the time being, consider us your Party Community. Although we can't celebrate in person right now, we're still here, creating opportunities to bring people together – even while physically apart.
Curbside Pickup. In addition to continuing to serve you on PartyCity.com where we offer nationwide delivery, I'm pleased to announce we are now offering Curbside Pickup at select stores! Store hours for each location will be available online.
We are rolling this out slowly, and only in towns where local and state governments allow. Our goal is to make this service available in every one of our stores and we will do so as circumstances permit.
It goes without saying that we will take all necessary precautions to ensure your safety and that of our employees. We will transfer purchases to your vehicle to eliminate human contact, following the recommended increased hygiene practices.
For curbside pickup:
Shop online at PartyCity.com
Select Curbside Pickup for your items, find your store, enter quantity and select Store Pickup.
Confirm store and checkout.
A pickup notification email will be sent when your order is ready.
Drive to participating store and call the store's main number to let us know you've arrived. We just need your order number and a description of your car. An associate will place your order in the trunk.
Returning to normal. While our corporate retail stores remain closed until it is practical to reopen them, we are relaxing our Return Policy, and will gladly accept returns and exchanges within a 30-day period of re-opening.
My hope is that our curbside offering, online ordering and delivery will make a small, but positive difference in your lives.
I will continue to share company updates with you, and encourage you to check our Store Locator to see if and when curbside pick-up is available at your local Party City.
As always, stay safe, stay healthy, and find a little joy, every single day.
Brad Weston
CEO, Party City