Make this dish the star play of your Infladium™ setup! Place the pulled pork on the Infladium™ field in a covered dish or next to it in a slow cooker. Then, fill the stands with taco fixings and other savory sides: coleslaw, buns, baked potatoes, tortilla chips for nachos, and anything else you think of!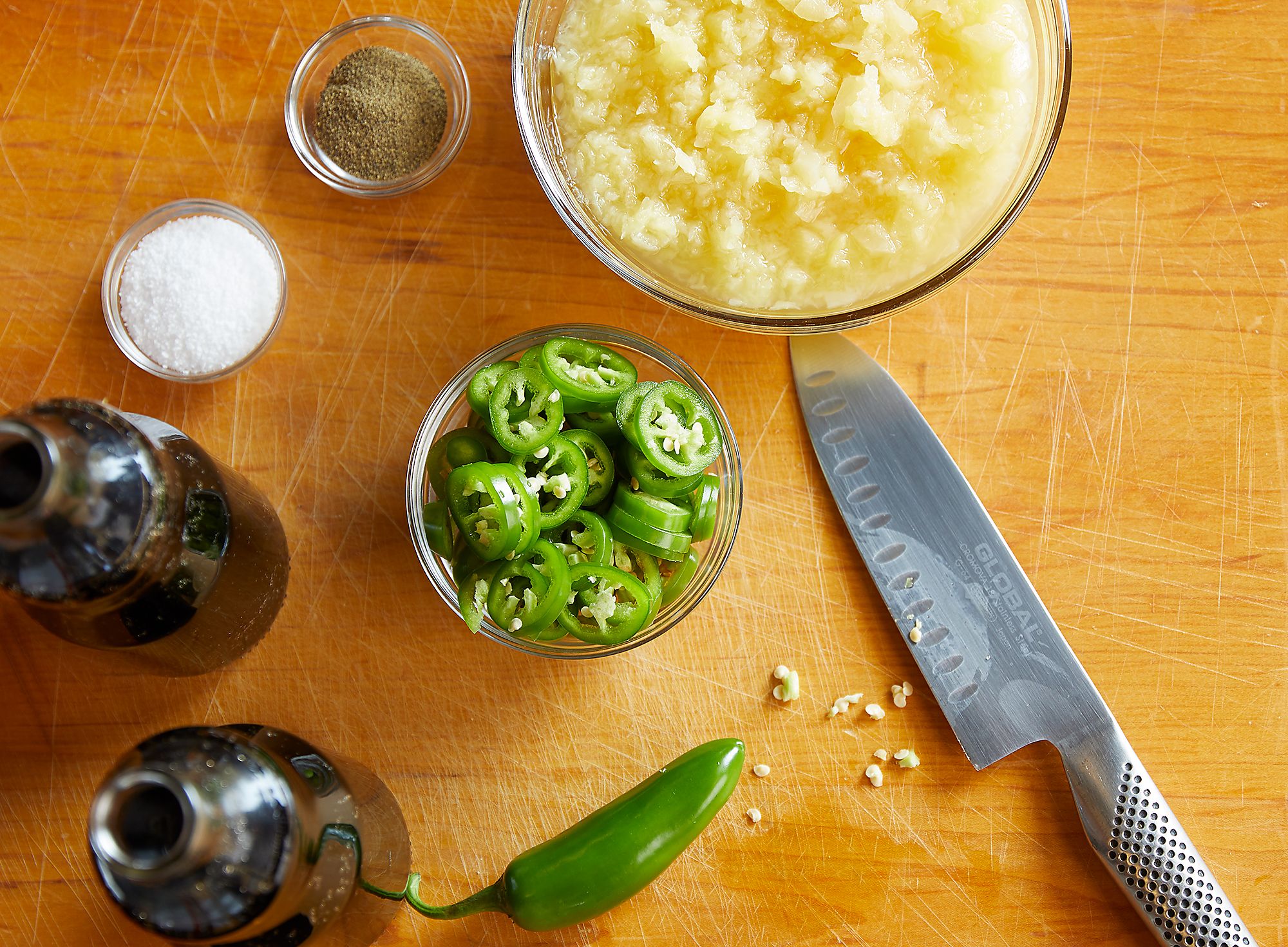 What you'll need:
1 pork shoulder, cut down to size if needed
4-6 cups cola
2 cups crushed pineapple
4-6 jalapeño peppers, sliced
Kosher salt and black pepper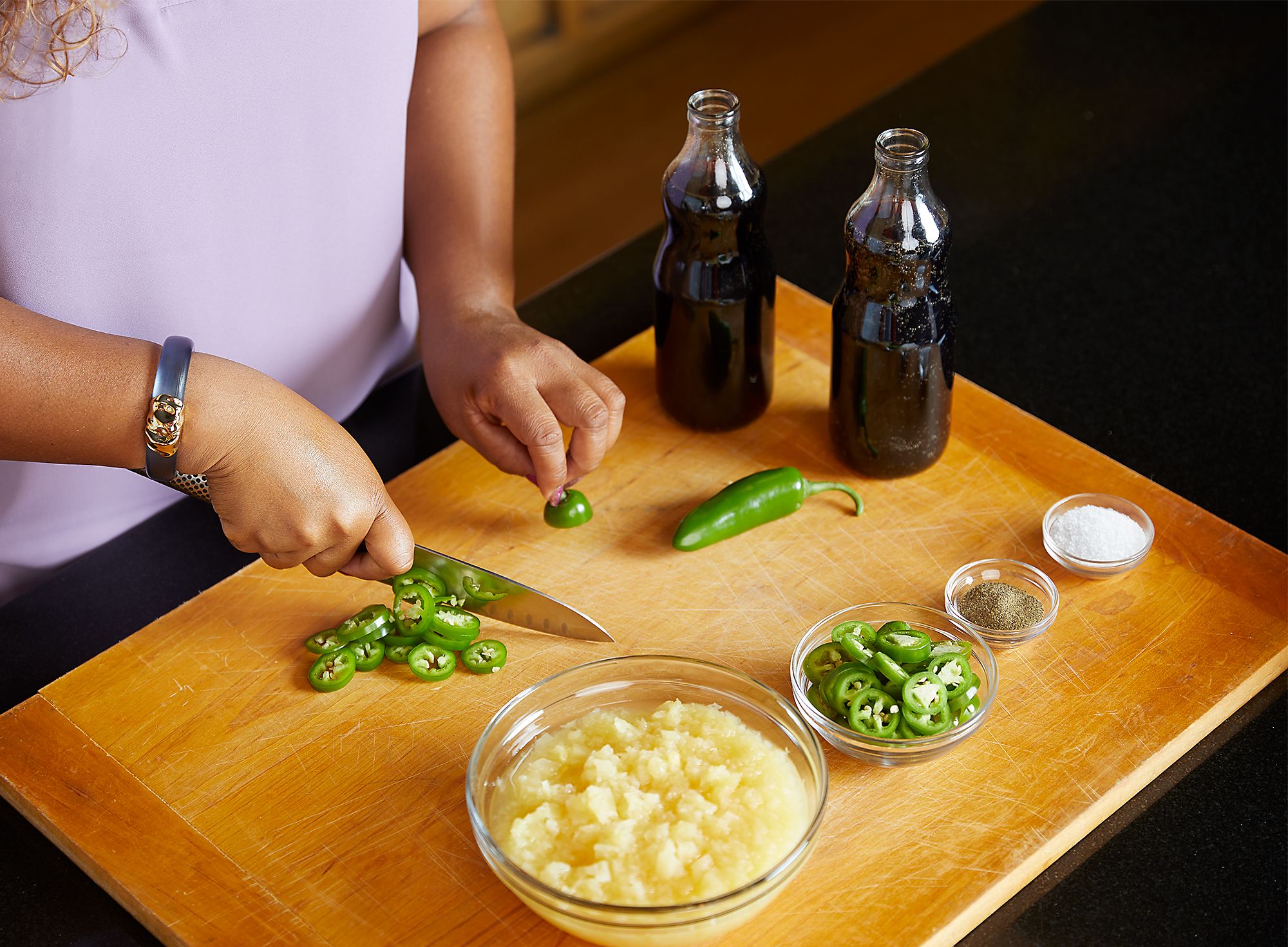 Step 1: Cut up jalapeño peppers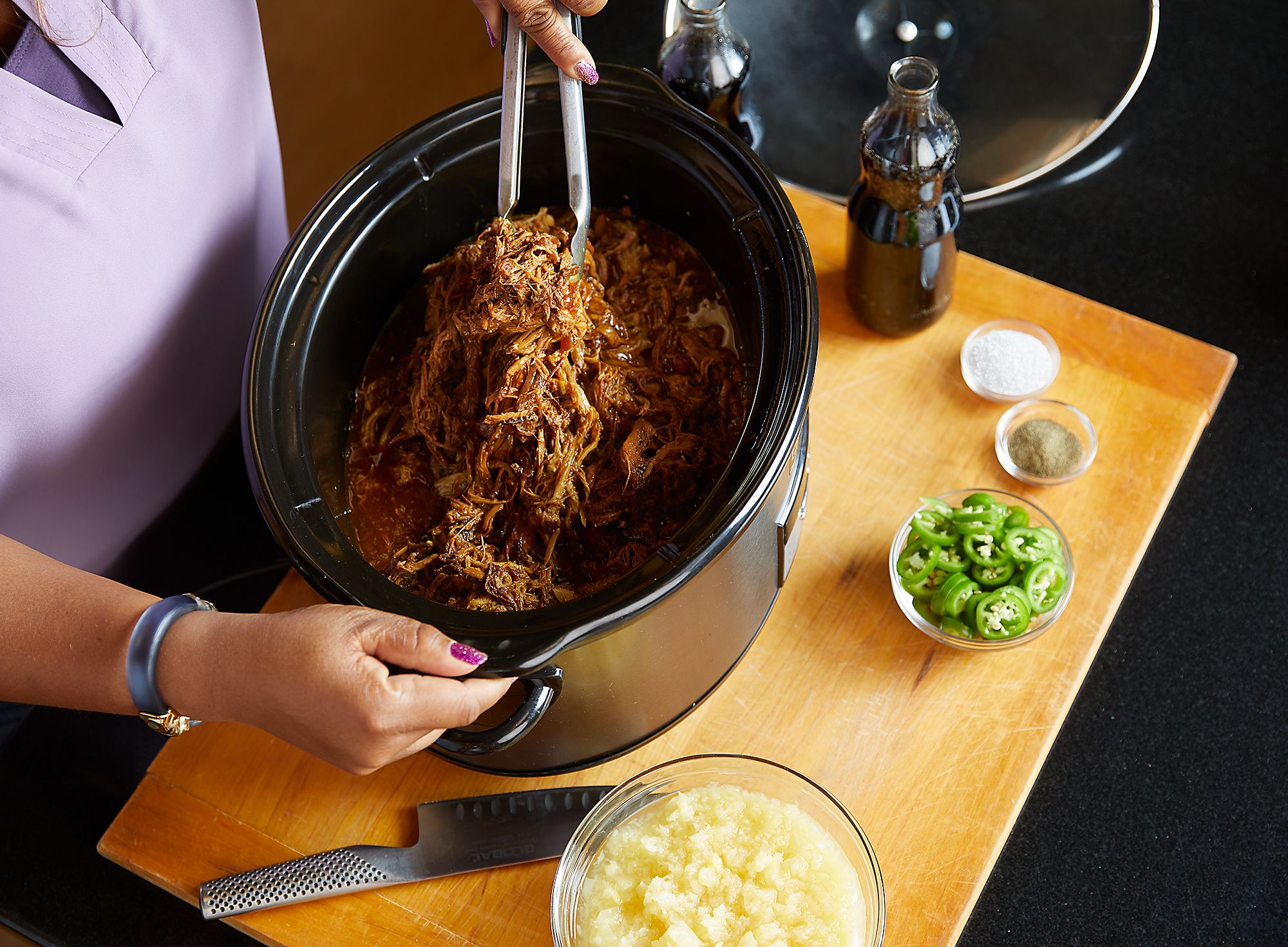 Step 2: Add all to slow cooker on low, adding just enough cola to cover the pork. Add a hefty pinch of salt and a few grinds of pepper. Cook for 8 hours and then shred pork with two forks.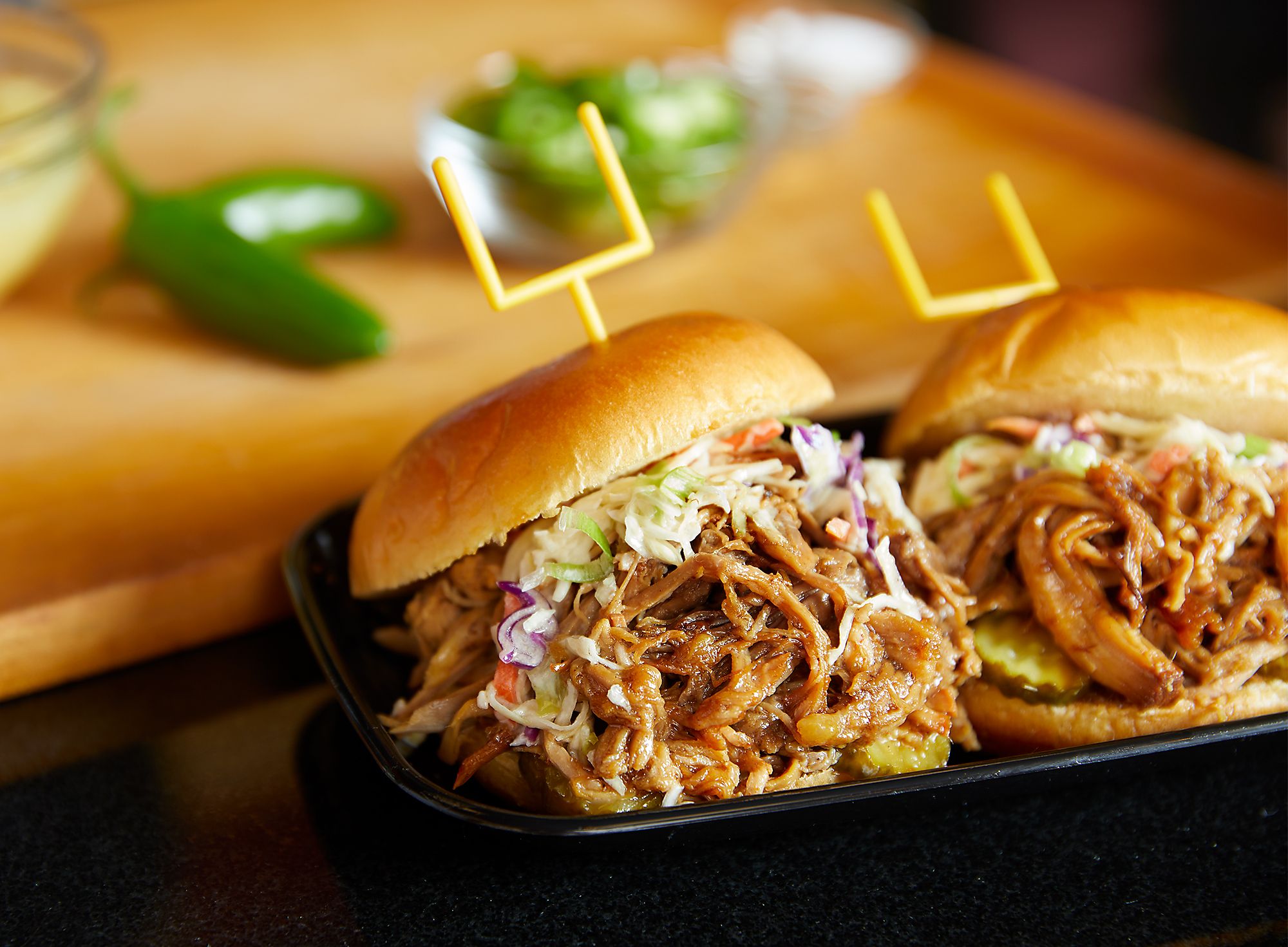 Step 3: Invite guests to make their own pulled pork al pastor sliders! Set out bowls of sliced pickles and coleslaw so partygoers can choose their toppings. Pro tip: keep all the toppings together with a football-themed cupcake pick. Score!