The NBA is back! Finally, our families can gather around the TV and watch live basketball. Whether you are looking to create a fun game watch party, planning a NBA birthday or just want to create something special for a special basketball fan, it's easy with the help of Party City.
Supplies:
Basketball Plastic Cups
Spalding Basketball Confetti
Palmer Chocolate Basketballs
Large Orange Twisty Lollipops
Spalding Basketball Silly Straws
Soft Basketballs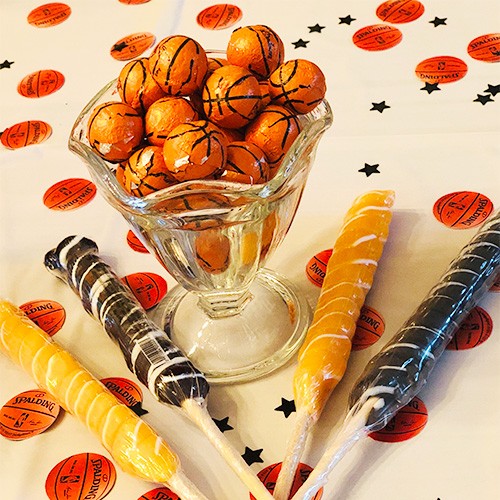 I like to impress my family by creating high impact, low work presentations. I've found that simplicity and special details can make the biggest "Wow!" Table confetti does the trick particularly when it's in the shape of basketballs with shiny stars to draw attention. Party City has several different designs to choose from too!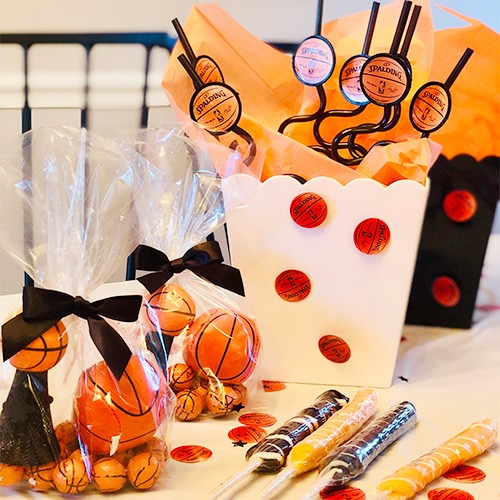 There's a lot of basketball games which means that an entire game watching snack station isn't always possible. I love that Party City has so many sneaky ways for me to look like I've spent a lot of time to create something special. The candy aisle offers mini chocolate balls that are great in party favors or part of a candy buffet or just sitting in a bowl next to the television. From colored lollipops to gum balls, basketball fans will appreciate the splash of color on your table particularly if you select the colors of their favorite teams.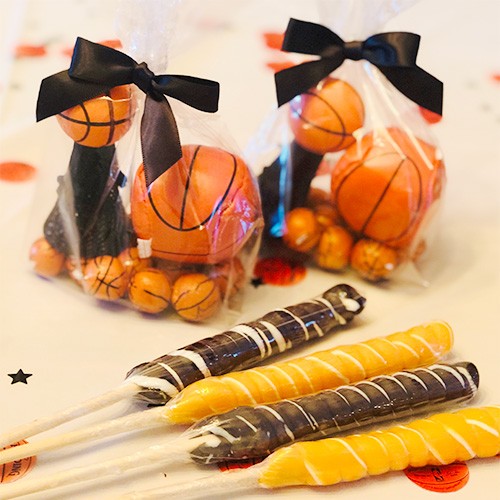 No time to bake? Pick up a pack of colored mini cookies and customize them with your own decorations or add basketball cupcake toppers to store bought bakery items. Your secret is safe with me!
The unexpected surprise of a party favor is always fun. A combination of candy and NBA toys, straws and more make a great takeaway from your game watching party.