HAPPY B-DAY, flower child! No matter her favorite decade, the birthday girl will love our funky Neon Doodle Party Ideas, featuring a rad black and neon color combo.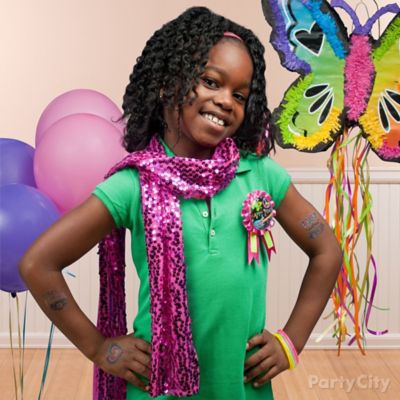 Idea 1: Pump up a birthday outfit with cool accessories!
Is the birthday girl rockin' a special outfit on her birthday? Make it extra-special with fun neon accents, like jelly bracelets and a neon birthday ribbon.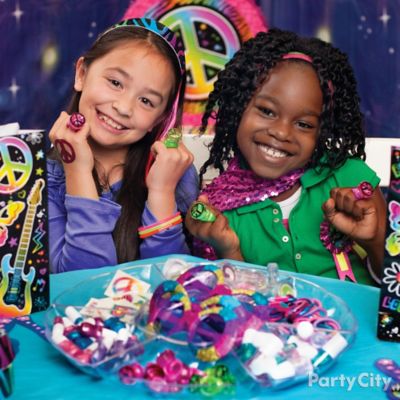 Idea 2: Set up a Neon Fashion Station!
There's a little fashionista in every girl! Let each party guest create her own trendsetting look with an assortment of flashy fashion accessories. Provide some Neon Doodle paper bags so that everyone can tote them back to their pads.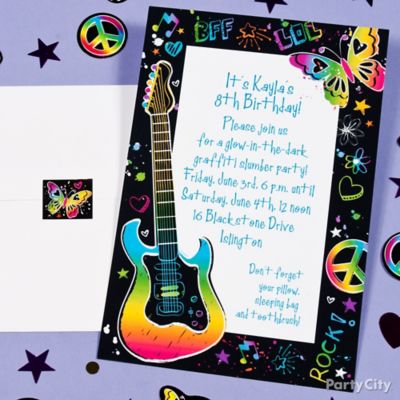 Idea 3: A custom invite starts the party off on the bright foot!
Clue the girls in on the skinny of your party! Our Neon Doodle custom invitation lets the birthday girl add her own message like: "It's Kayla's 8th birthday!" or "Come to Kayla's rad birthday bash!" Party City will print and ship your personalized invitations to your door in just five days.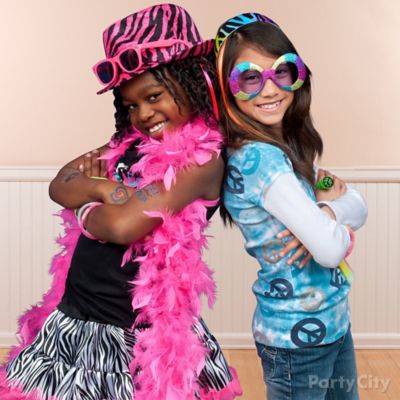 Idea 4: Be outta sight in neon threads!
Our Neon Doodle accessory kit is totally killer! Just add mismatched socks and a cool pair of shades to the hot pink duds, and the birthday girl has got one righteous party outfit.
Idea 5: A party favor value pack is smashing!
Don't flip your wig, man! Make party-planning easier with our Neon Doodle favor pack. With a varied assortment of awesome party favors, you'll have some free time to hang loose!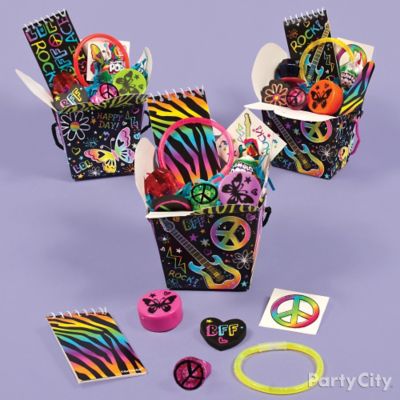 Idea 6: Make the party percolate with fab favor boxes!
Keep the good times rollin' with a Neon Doodle favor box packed with party favors. Rock each box with choice accessories everyone will go ape for!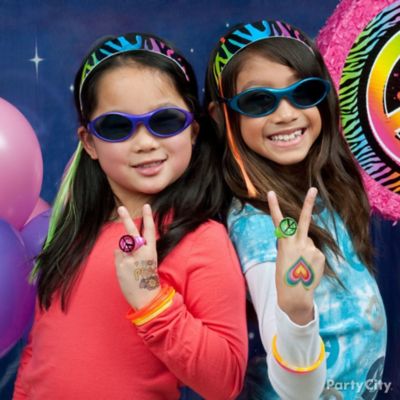 Idea 7: Spread the love with glad rags for the BFFs!
Give all the girlfriends primo accessories and they can look as groovy as the birthday girl. In neon tiaras, bracelets and glasses, everyone will look outta sight!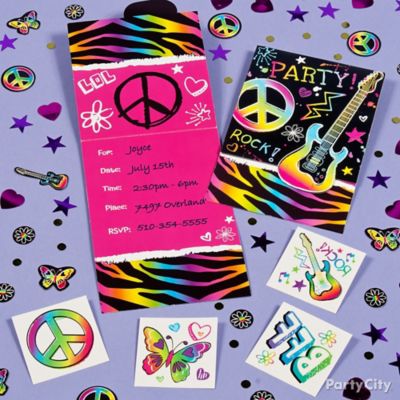 Idea 8: Add flower power to your invites!
Slip a gnarly tattoo in with each Neon Doodle invitation and tell the party-goers to rock them at your birthday party – that way, only the hippest chicks get in! Seal the deal with a sprinkle of confetti and a colorful sticker on the envelope.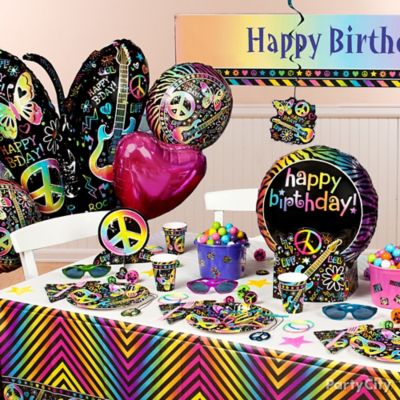 Idea 9: Create one trippin' party table
Steer clear of Dullsville! Drape our Neon Doodle decorations across walls, hang them from the ceiling and fill every nook and cranny with rainbow awesomeness. Our colorful balloons are twitchin'!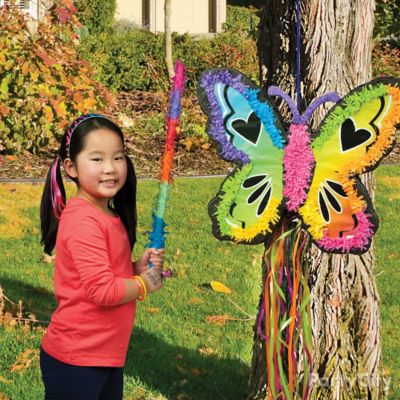 Idea 10: Freak out over a killer pinata game!
This classic party game is a gas, man! Give each peace-lover a turn to whack the pinata to release a shower of toys and party favors. Don't forget the candy!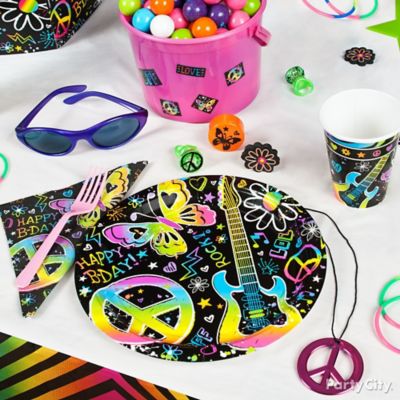 Idea 11: A neon rainbow table setting is so boss!
Our colorful Neon Doodle table decor is necessary for the love-in. Brightly-colored tableware and party favors that double as decorations make the party table the hippest spot at your pad!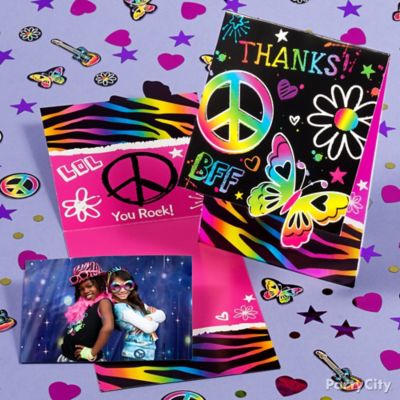 Idea 12: A thank-you photo memento is wicked cool!
Thank each bestie for coming to the party by including a snap of her with the birthday girl with a Neon Doodle thank you note. It's a thoughtful detail and also a great way to remind each one of the good times, ya dig?