An apple a day keeps the witches away!
How do you like them apples for Halloween? With their Candy Melts® candy coating and fun piped patterns, our apple slices are an easy sweet treat for all ages. Make them shriek-worthy by displaying in mini cups filled with jelly beans!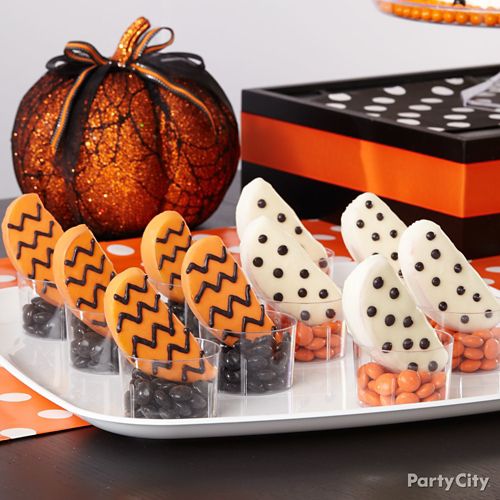 How-To
Ingredients:
Apples, washed and dried thoroughly
Orange Candy Melts® Candy (12 oz. makes 24 treats)
White Candy Melts Candy (12 oz. makes 24 treats)
Black Candy Melts Candy (8 oz. makes 24 treats)
Supplies:
Knife
Paper towels
Microwave-safe bowls
Fork
Waxed or parchment paper
Cookie sheet
12 in. Disposable Decorating Bags
Food-safe scissors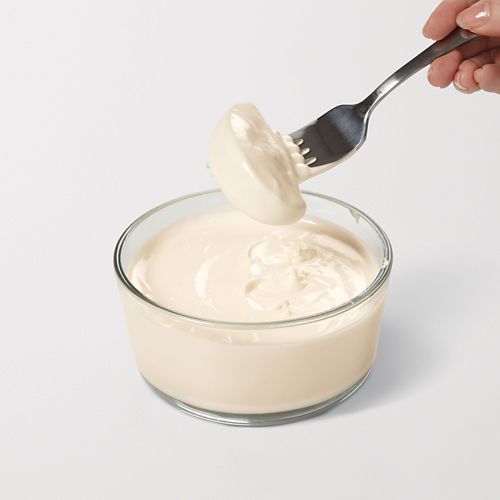 1) Dip apple slices
Use knife to cut apples into wedges and core; pat dry. Melt orange and white Candy Melts candy, separately, in microwave-safe bowls according to package directions. Place apple on fork to dip in melted orange or white candy. Tap lightly to smooth and remove excess candy. Place apple wedges on waxed paper-covered cookie sheet. Chill until firm, about 10 to 15 minutes.
2) Decorate apple slices
Melt black Candy Melts candy in disposable decorating bag according to package directions. When ready to decorate, use scissors to cut small point off of disposable decorating bag. Use melted black candy to decorate dots or outline chevron design on top of apple wedges.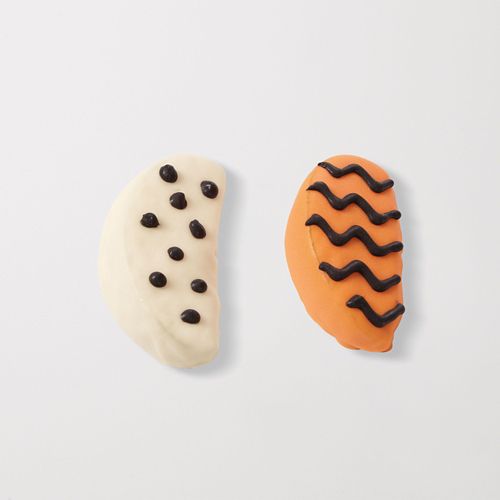 3) Get creative
Come up with your own ideas for yummy designs! Chill until firm, about 3 to 5 minutes. Keep apple slices chilled if not being eaten within 4 hours of decorating.