Planning a Harry Potter themed party can seem a bit daunting when you start searching the internet for ideas. I recommend taking a look around your home and seeing what can be used for a party prop. Different sized bottles, pumpkins and suitcases all make for great Harry Potter props that you might already have on hand. After you shop your home, head out to Party City for the rest of your supplies!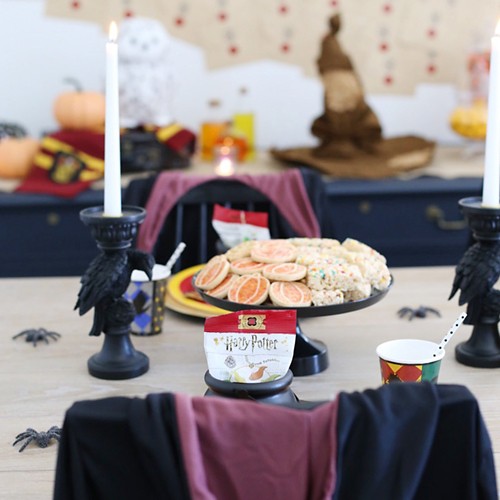 Supplies:
Harry Potter Robes
Snowy Owl Plush
Sorting Hat
Harry Potter Candy
Mini Black Candy Cauldrons
Harry Potter Cups
Harry Potter Napkins
Golden Snitch
Gryffindor Scarf
Matching Candy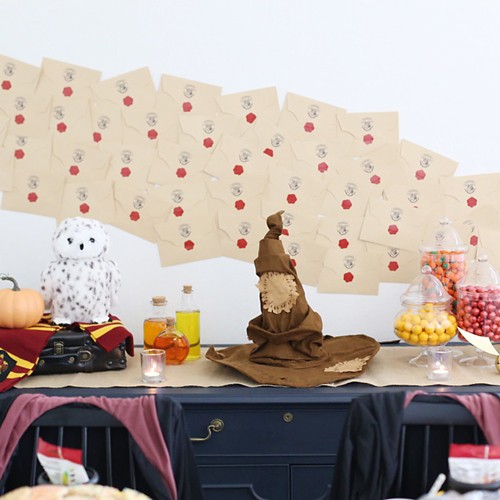 1. Set up the prop table, which will also double as your candy buffet table. Keep it simple, with a few recognizable props and coordinating candy. The sorting hat and snowy owl were great additions to the table and things I can use in my son's future Harry Potter room makeover.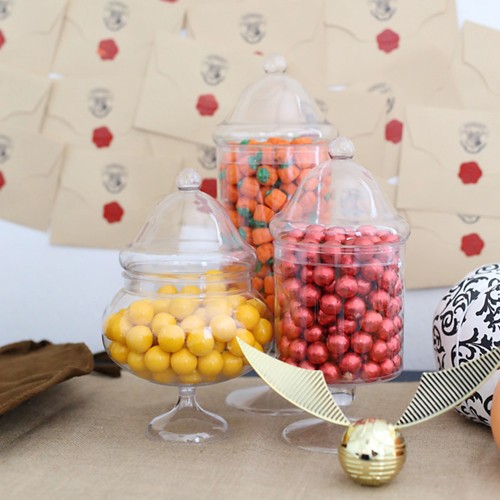 2. While you are at Party City, grab a few plastic candy buffet containers. I love that they are plastic, so I don't have to worry about them breaking when little hands go in for candy. Fill the containers with coordinating candy. Stick to the maroons and golds for Gryfandor.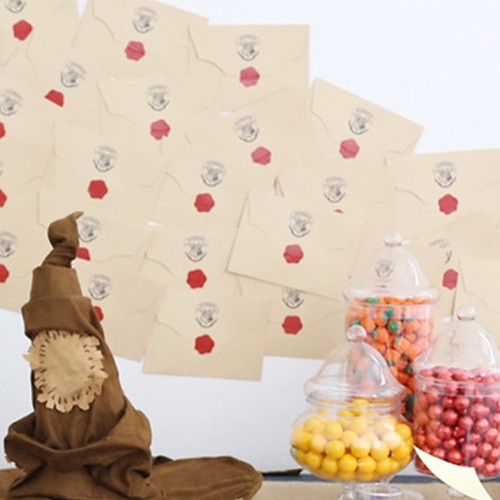 3. For my backdrop, I printed a Hogwarts crest on kraft paper and folded the paper into envelopes. I glued a red cardstock "seal" to each envelope. So simple and the kids loved the Hogwarts letters that I attached to the wall!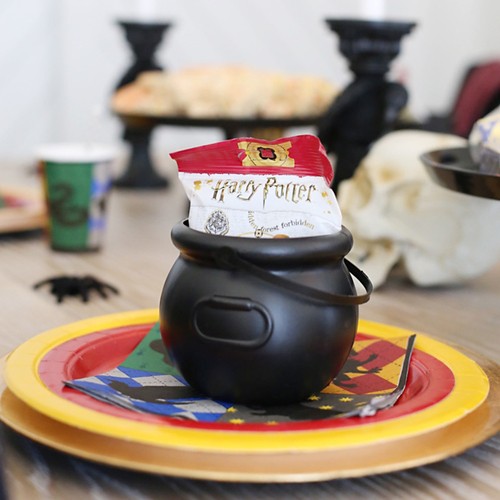 4. Next, set up your party table in front of the prop table. I kept it super simple with a few candles and coordinating plates and napkins. At each setting, I placed a bag of Harry Potter candy inside a mini black cauldron.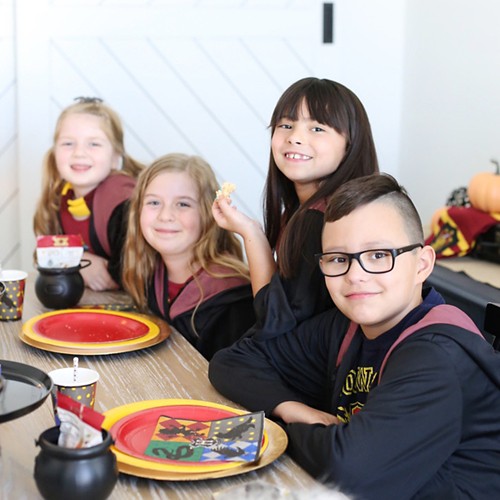 5. If time allows, you can have a movie night and show one of the Harry Potter movies. We served popcorn and candy in Halloween buckets that I picked up at Party City. It was such a fun night that we can't wait to recreate!