Fall is such a fun time to play with different tablescaping ideas! If you are looking for a fun and fresh way to "WOW" your guests this year, skip the traditional centerpieces and create a balloon table runner instead. Take it a step further by using non-traditional colors that will be sure to spark conversation at the dinner table.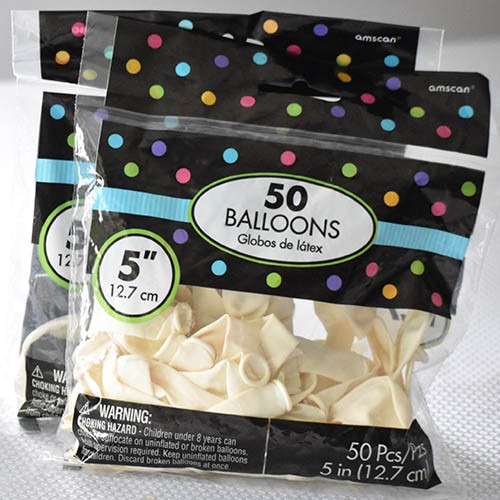 Supplies:
Gold Pearl Mini Balloons, 50 ct, 5 in
Mini White Balloons, 50 ct (2), 5 in
Metallic Gold Paper Straws
Balloon Pump
Straw Floral accents and Mini Metallic Gold & White Foam Pumpkins (optional)
Instructions:
Before getting started, decide how many balloons you think you will need to complete this project. You can choose to cover just the length of your table top, or you can do a little extra and allow the runner to go to the floor like I did. If your table is anywhere from 5-6ft long, I suggest following the balloon count in the provided supplies list.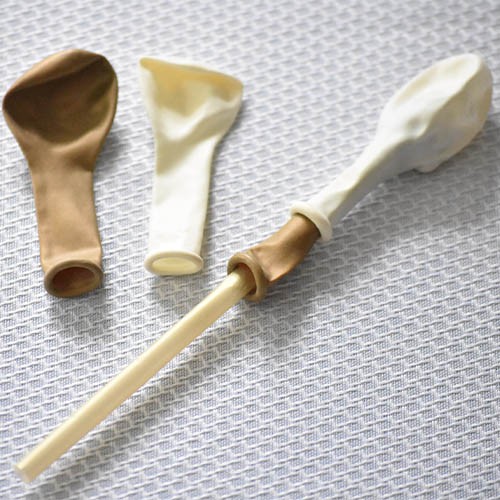 Step 1:
In order to create the nude/cream color in the photos, you will need to double stuff a couple of the white and gold balloons. The easiest way to do this, is to use a straw to help slide & guide the gold balloons inside of the white balloons. This is a cool balloon hack that can be used for any project when trying to create custom colors!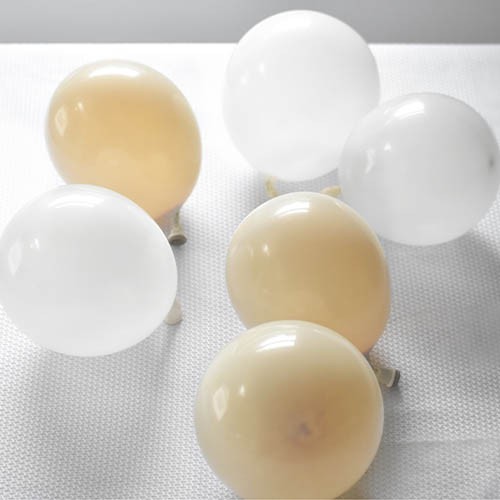 Step 2:
Use a hand pump to blow up the double stuffed balloons and white balloons. I chose to keep all of my balloons at three inches because I wanted to easily be able to look across the table at other guests without an obstructed view.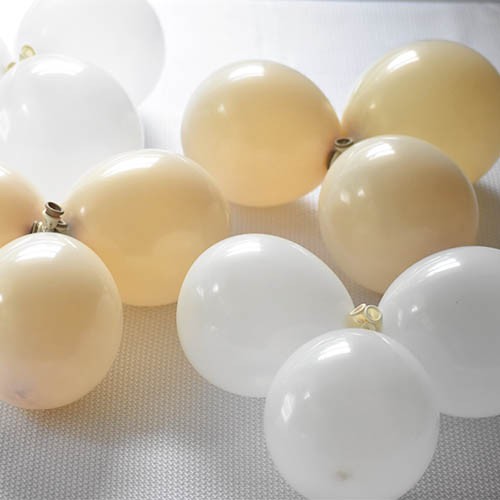 Step 3:
Begin clustering the balloons into three's by color. Organizing and color blocking the balloons will help to create a clean and aesthetically pleasing overall finished look.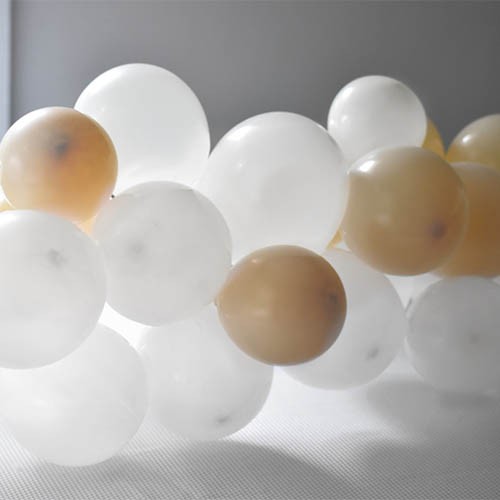 Step 4:
If you are familiar with making balloon garlands, assembling this table runner is no different! Twist each cluster together one-by-one until you have reached your desired table runner length. Balloon string or fishing wire is not necessary for this project, but if you find it easier to use either option you can certainly do so.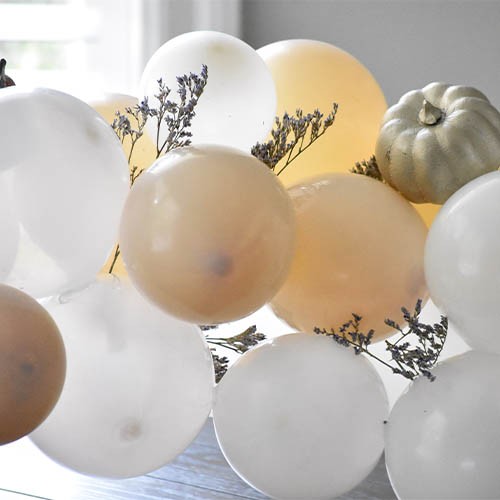 Step 5:
Add your own personal touch to make your table runner festive! I transformed a bag of Fall Foam Pumpkins that I had laying around the house with gold spray paint and placed them randomly throughout the table runner. I also added in pops of floral accents from a leftover bouquet of flowers for a touch of elegance. You can also purchase Mini Metallic Gold & White Foam Pumpkins as well.
If you decide to follow the same nude and white color scheme, you can finish off your tablescape with Vanilla Cream Polka Dot Lunch Plates, Vanilla Cream Polka Dot Beverage Napkins, Vanilla Plastic Wine Glasses and Silver & Vanilla Premium Plastic Forks. Happy Fall y'all!