These red velvet cupcakes are dripping with spooky style!
No one knows what happened in the kitchen... all that's left are these terrifying treats. A must for a proper haunted mansion treats table, so check out the Creepy Cleaver Cupcakes How-To below for step-by-step photos…if you dare!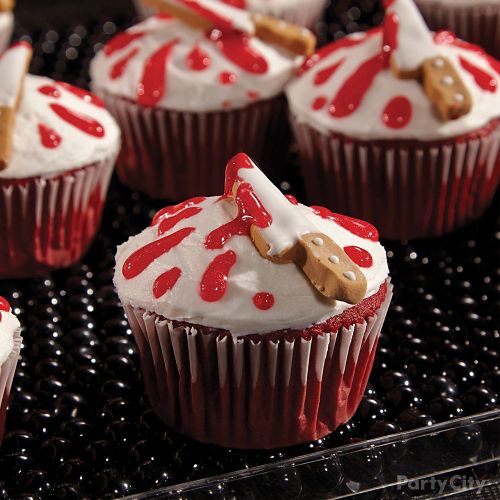 How-To
Ingredients:
Favorite red velvet cupcake recipe or mix
White Ready-To-Use Decorator Icing — 4.5 lb.
Knife Icing Decorations
Red Sparkle Gel™
Supplies:
White Standard Baking Cups
Standard Muffin Pan
Cooling grid
9 in. Angled Spatula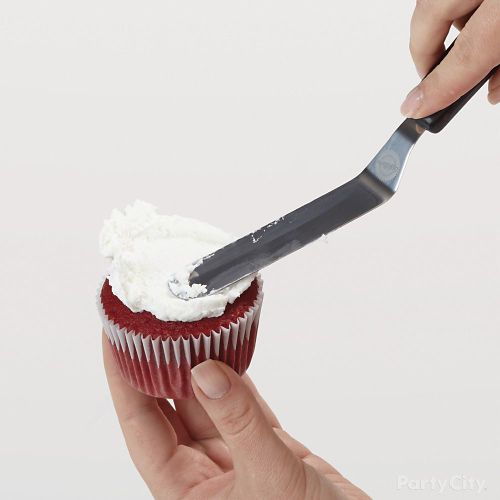 1) Make & Ice Cupcakes
Prepare batter following recipe directions. Bake and cool cupcakes in baking cups. Use spatula and icing to ice cupcakes smooth.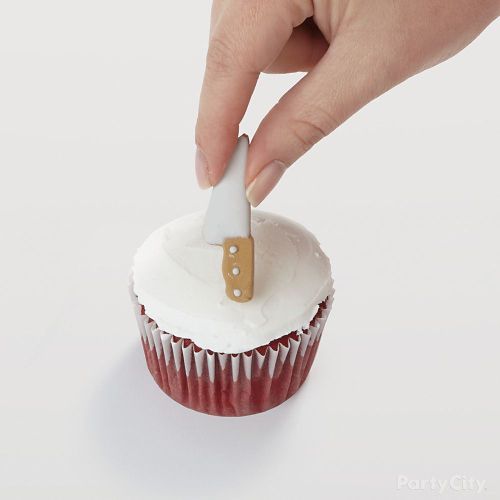 2) Add Knives
Position knife icing decorations.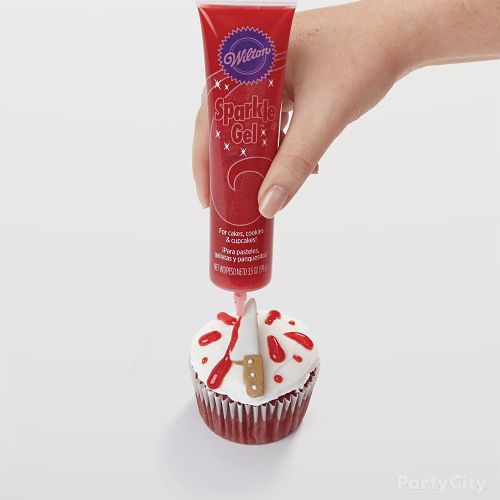 3) Decorate Blood
Use red Sparkle Gel to pipe dots and beads for spattered blood effect.