Love Anna's Look?
If your little Frozen fan wants to dress up in Anna's coronation gown this Halloween, help them finish the look by recreating Anna's gorgeous updo! Follow our step-by-step photo guide below to get the details.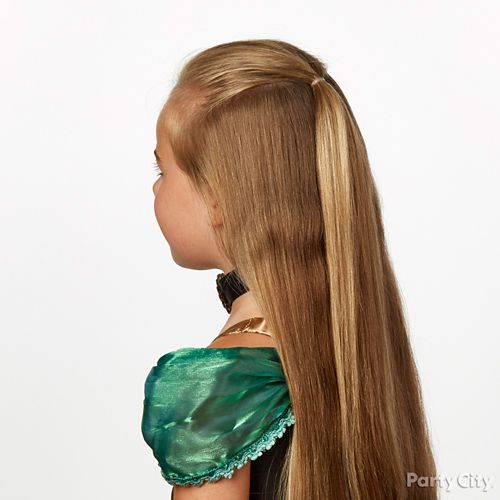 1) Step One
Pull top section of hair into a ponytail.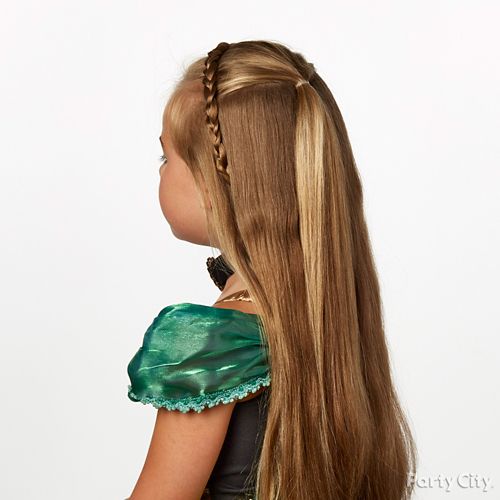 2) Step Two
Braid a section of loose hair under one side of ponytail, then pull across top of head.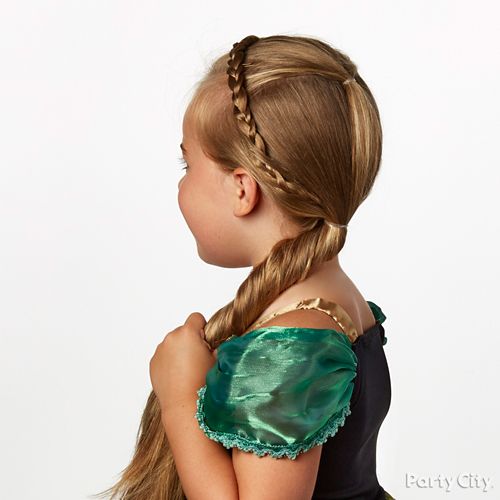 3) Step Three
Pull rest of hair into a ponytail, then twist ends.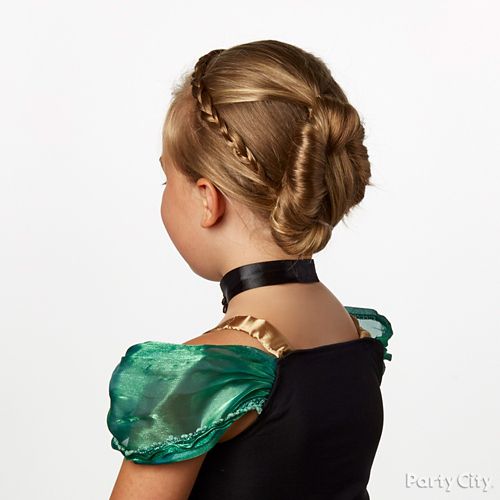 4) Step Four
Twist end of ponytail up and into an oval shape; secure with pins.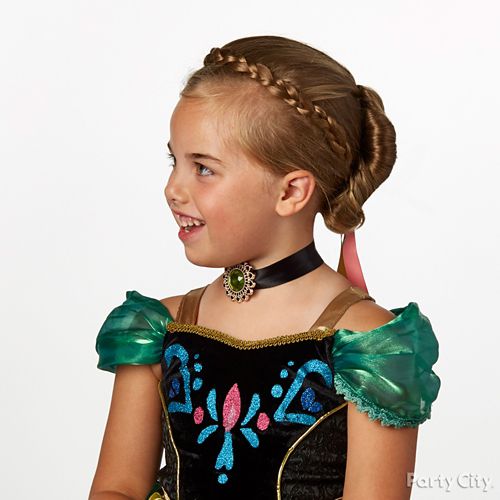 5) Step Five
Finish with accessories, like Anna's necklace and ribbon.