Scheduled or Same Day Delivery
Get it today or schedule for anytime within the next 14 days.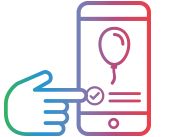 Order Online
Shop your items and look for Same Day or Scheduled Delivery. Click on "Availability".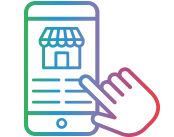 Enter Your Address
Provide your delivery information and select delivery date and time up to 2 weeks in advance.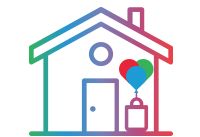 Get It Delivered
We'll drop off your order! The delivery driver will call or text you when they are on their way.
Coronavirus Update:
We will gladly accept returns up to 90 days after our stores re-open for 'in-store shopping.' Unfortunately, right now, because safety comes first, our locations offering curbside pickup are not able to accept returns. This applies to all in-store and online purchases accompanied by a store receipt or order number. We know this is a party foul, but the safety of you and our associates always rule.
Helpful Information
Just a heads up, you may see a pending charge on your account when you place your order, followed by an actual charge. This is because payment is not taken until your order is out for delivery. You will not be charged twice.
If you need to cancel or make any changes to your order, please contact the store directly.
How will I know when my order is out for delivery?
You will receive an email notification to let you know your order is on its way.
Orders must be placed by 2:30pm (local time) to be delivered between 4pm - 7pm the same day.
You may also schedule a delivery up to two weeks in advance to be delivered between 4pm -7pm.
Is there a delivery fee?
That depends on the amount of your order. There is a delivery fee of $9.99 for orders under $35. Delivery is FREE for all orders $35 and above.
How far will Party City deliver?
We will deliver up to 15 miles from the store where you placed your order. A store associate will confirm that your address is within our delivery radius upon receiving the order. If your location is not within the delivery radius, we will call you to offer Curbside Pickup or cancel the order.
How will I know the driver is on the way?
The delivery driver will call or text you when they are on their way.
How will my order be delivered?
Standard Merchandise Deliveries: The delivery driver will leave all merchandise on your doorstep.

Balloon Deliveries: Orders of 24 balloons or greater may be delivered by multiple drivers. Someone must be present at time of delivery to accept the inflated balloons or the order will be returned to the store and available for Curbside Pickup the following day.
How will I be charged for a Same Day Delivery order?
Payment will be taken when your order is picked up for delivery.
What if I need to cancel my Delivery order?
To cancel your order, please contact the store listed in your email directly. You will need to provide your delivery order number when calling.