Grow a garden of bright (paper) blooms!
Create a lush garden of DIY flowers for your Easter egg hunt! These pretty paper blossoms are fun and easy to create with pieces of tissue paper in bright spring colors and thin wire. Attach your floral creations to the ends of stakes and place them around the yard. For a fast and easy "garden," try mixing in mini paper fans among your tissue paper blooms. Take a look at our Tissue Paper Flower How-To for instructions on making these awesome blossoms!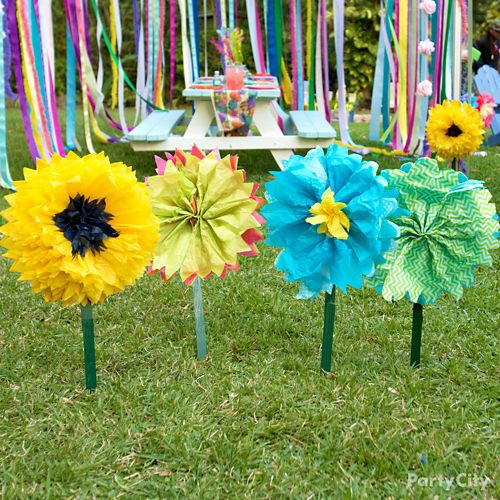 How-To
Supplies:
Tissue paper
Thin wire
Scissors
Tape
Stakes or dowels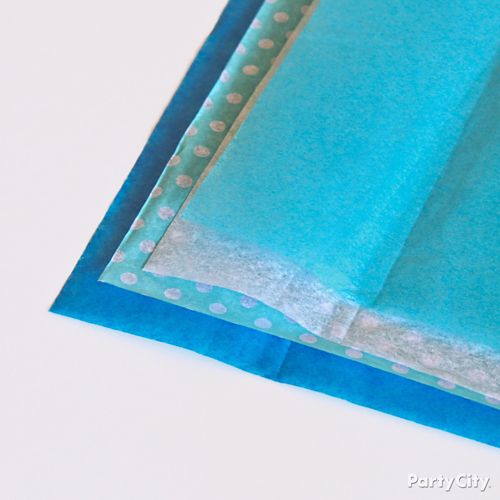 1) Pick Your Colors
Choose 4 sheets of tissue paper in coordinating colors and patterns.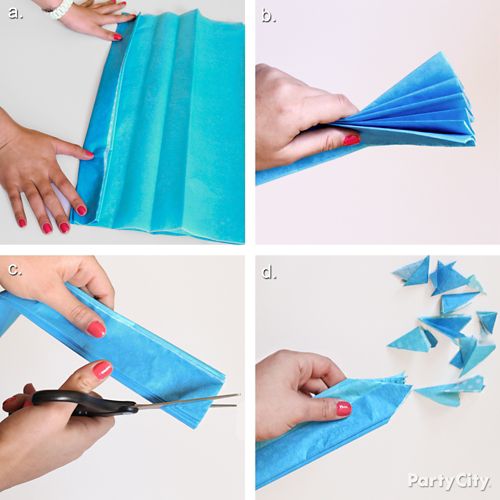 2) Fold & Snip!
a) With the sheets layered on top of each other, accordion-fold along the full length. b) Pinch the folds together into one strip of paper. c-d) Cut both ends of the tissue paper strip. Snip triangular points for spiky flowers, or cut curves for rounder petals.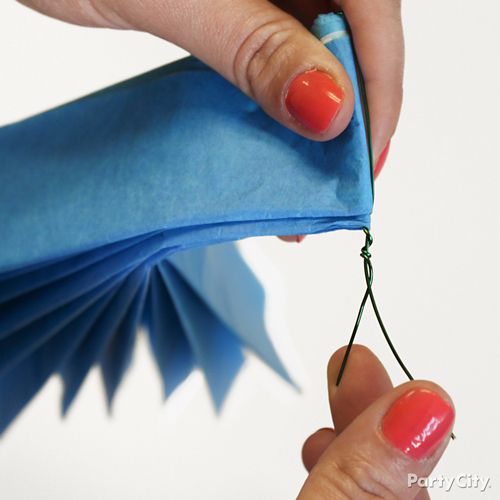 3) Wrap with Wire
Cut a small piece of wire and wrap around the middle of your folded tissue. Twist the wire ends together to hold the tissue in place. Tuck the wire ends behind the flower so they don't show.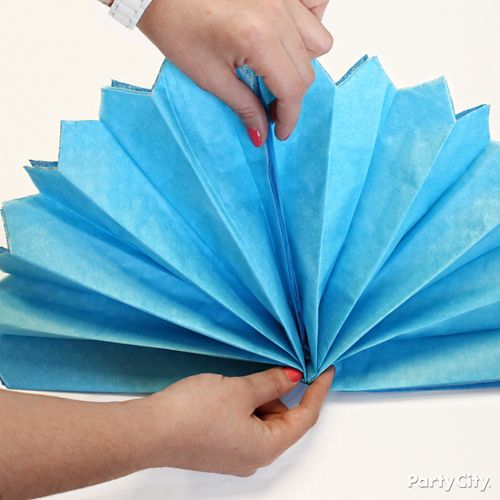 4) Pull Ends Together
Lay the strip of tissue paper flat. Starting on the side of the tissue paper strip that faces up, pull the top-most part of each side towards each other so they meet.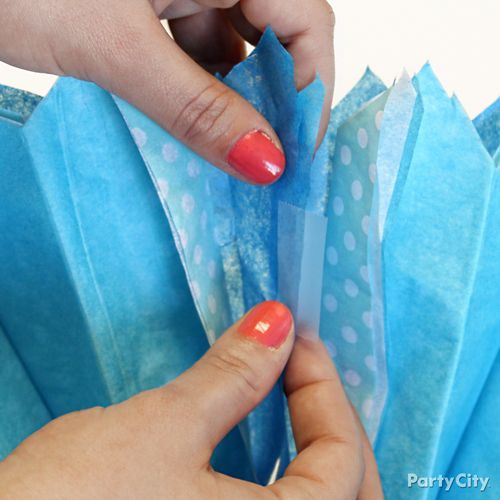 5) Connect the Ends
Tape where the ends of tissue paper meet. Place the tape on the back of your flower head so it won't show from the front. Repeat steps 4 & 5 on the other side of the strip to make a complete flower.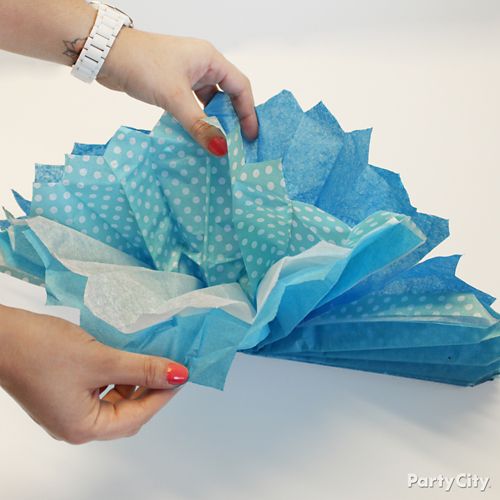 6) Fluff Up Your Flower!
Fluff the tissue paper to make a more voluminous flower.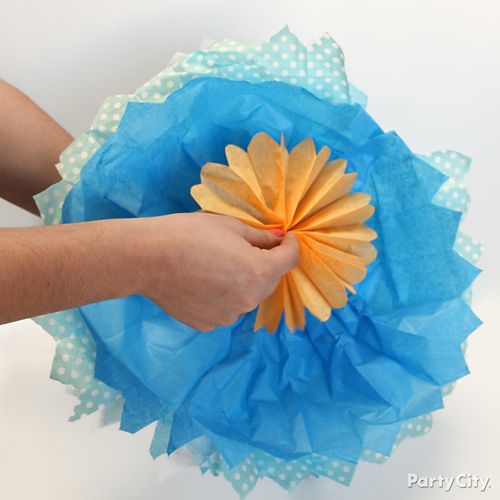 7) Add a Smaller Flower
Make a smaller flower in a contrasting color of tissue paper. Attach to the center of your larger flower with a small piece of wire.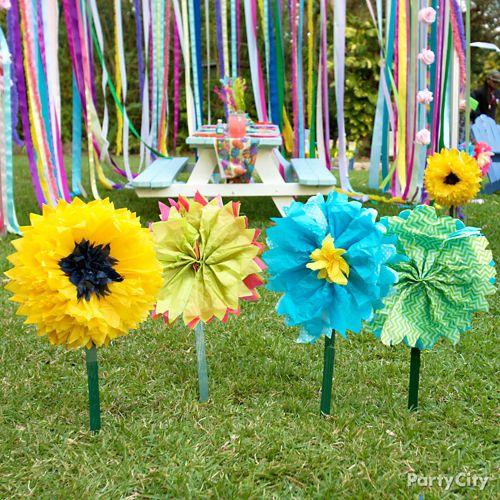 8) Plant Your Garden!
Attach your flower heads to stakes or dowels and poke into the yard for a beautiful garden of paper blooms. For a fast and easy option, mix in a few pre-made paper fans in Easter hues!