A DIY centerpiece to fire up the table
Power up your table with this DIY Super Mario centerpiece. Just choose your favorite cutouts from Super Mario swirl decorations and follow our How-To. Make as many as you like then hang the extra swirl decorations around the room for a festive look!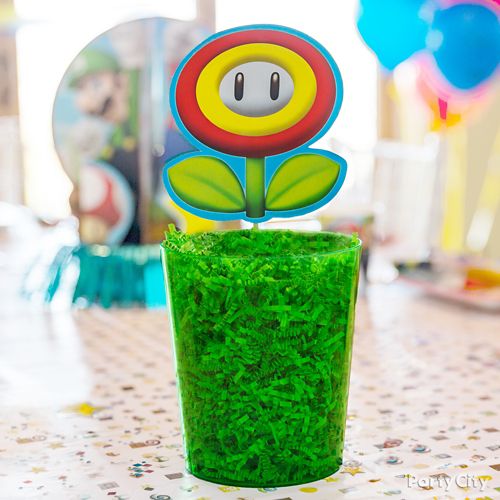 How-To
Supplies:
1 Super Mario Swirl Decorations 12ct (includes 6 cutouts)
2 Green Plastic Containers
1 pack Green Shreds
1 pack Bamboo Skewers
1) Assemble Skewers
Separate your cutout from the swirl decoration and attach it to a bamboo skewer.
2) Add Skewers to Containers
Stick skewers in the middle of each container. Use any leftover decorations in the party room.
3) Fill Containers
Fill the green containers with the green shred.