Sink your fangs into Frankie-styled brownies!
Patch together a deliciously stitched brownie with the Monster High Brownies How-To and pink, blue and black frosting alongside Monster High icing skullettes. Place the confections on a tray, and your monsters can munch on Frankie Stein's signature style!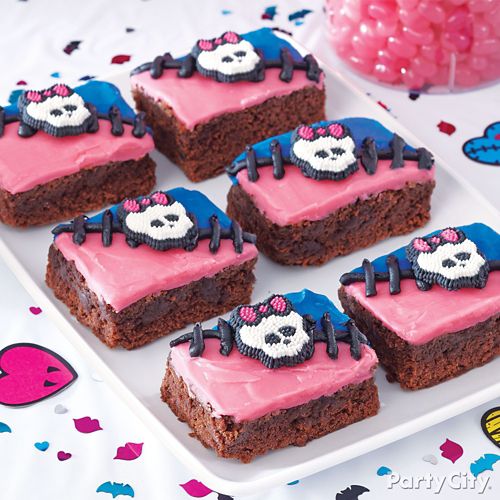 How-To
Ingredients:
Favorite brownie recipe or mix (3 needed)
Pink Decorating Icing Pouch With Tips
Blue Decorating Icing Pouch With Tips
Black Decorating Icing Pouch With Tips
Monster High™ Icing Decorations
Supplies:
11 in. x 15 in. Sheet Pan
Cooling grid
Knife
Plastic ruler
9 in. Angled Spatula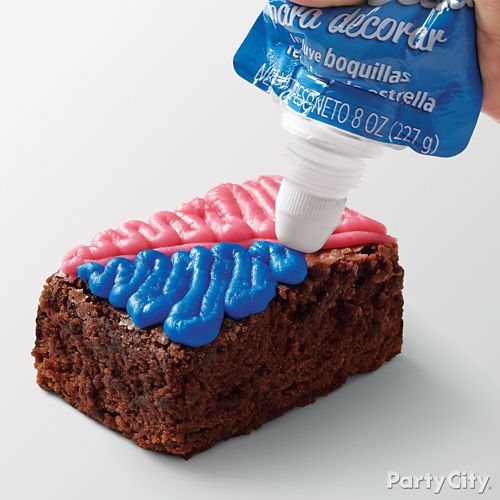 1) Make and prepare brownies
Prepare three batches of batter in one pan following recipe directions. Bake and cool brownies. Cut brownies into rectangles, each 2 in. x 3 in. Use pink and blue icing pouches with round tips to cover brownies on a diagonal.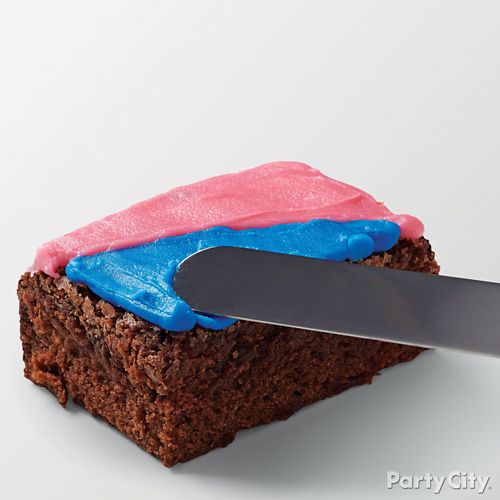 2) Decorate brownies
Use spatula to ice smooth.
3) Add icing zipper
Use black icing pouch with round tip to pipe zipper outline between icing colors.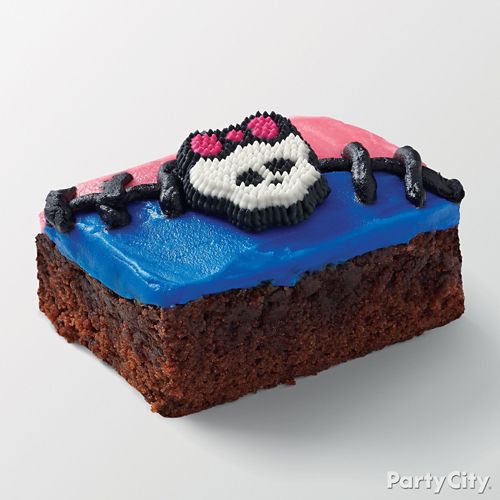 4) Add icing decoration
Position Monster High icing decoration on each.