Cute party favors that are also practical make me happy! I am currently planning an ice cream-themed birthday party parade. I'll be inviting my local ice cream man to pass out treats to the guests as they drive through the parade. At the end of the parade, I'll pass out ice cream party favors, which have matching treat cups, spoons, and sprinkles. All I have to do is add the ice cream!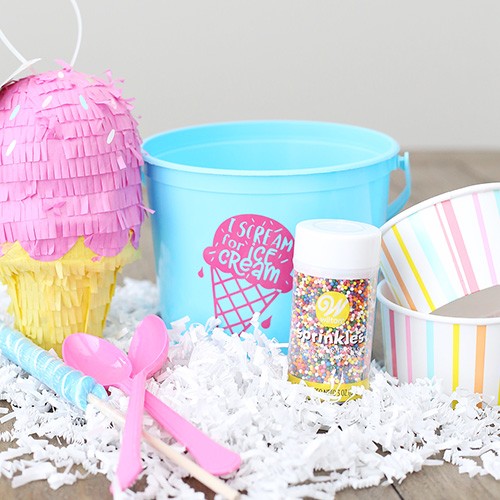 Supplies:
Mini Ice Cream Piñatas
Treat Cups
Blue Favor Containers
White Crinkle Paper
Bright Pink Spoons
Twisty Lollipops
Rainbow Nonpareils
Optional: Bright Pink Adhesive Vinyl, Pink Washi Tape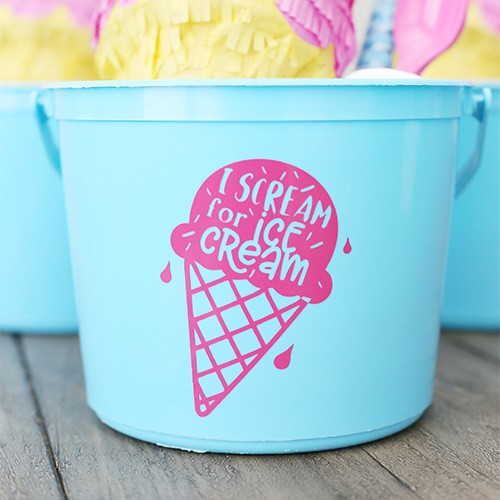 Instructions:
Step 1. Use a digital cutting machine to cut an ice cream cone image out of adhesive vinyl. Then, use transfer paper to attach the vinyl to the favor container.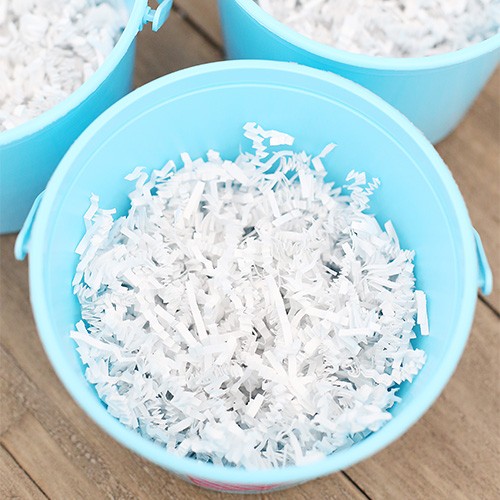 Step 2. Fill the favor container half full with white crinkle paper.
Step 3. Place two treat cups on top of the crinkle paper, and place a Mini Ice Cream Piñata Decoration on top of the treat cups.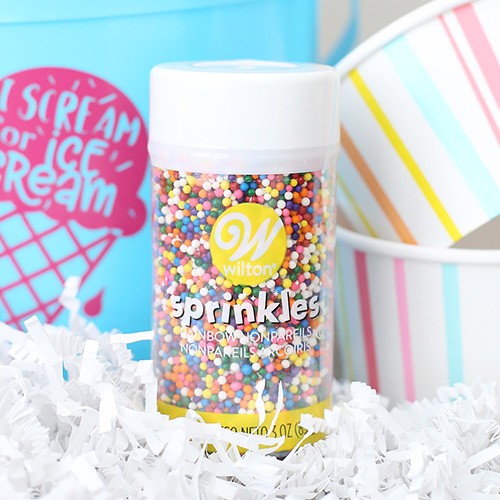 Step 4. Add a bottle of rainbow nonpareils and a twisty lollipop to the container.
Step 5. Attach two spoons to the outside of the favor container using washi tape, or just place them inside the container.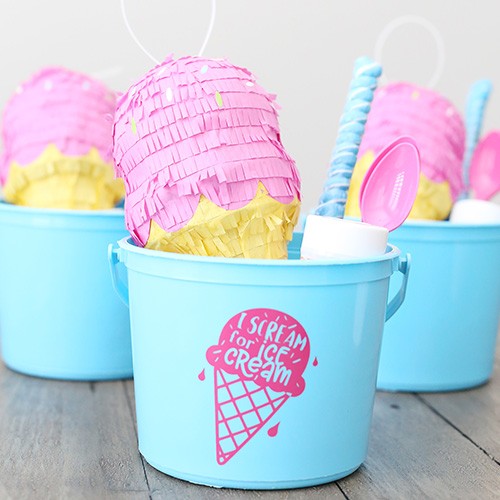 Step 6. Hand the buckets out to party guests. They just need to add ice cream to enjoy!