Pump up the party room with balloon towers
Create a background worthy of a photo finish with this balloon tower kit! Our step-by-step guide makes it easy to create these eye-catching balloon decorations in record time. Accent these Hot Wheels decorations with a scene setter and checkered flags.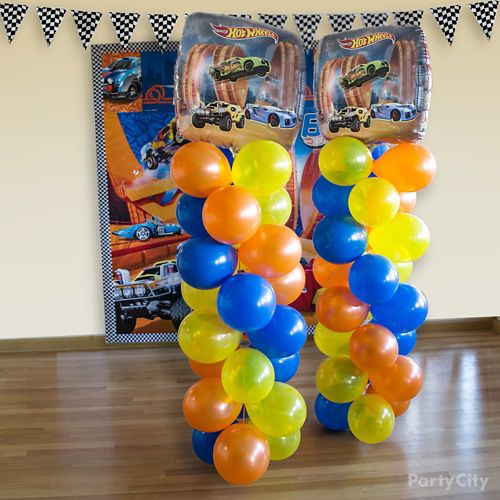 How-To
Supplies:
2 packs Yellow Balloons
2 packs Orange Balloons
2 packs Royal Blue Balloons
2 Hot Wheels Foil Balloons
4 Hot Wheels Balloon Weights
2 Orange Ribbon Kegs
OR 1 Hot Wheels Balloon Tower Kit (includes all supplies listed above)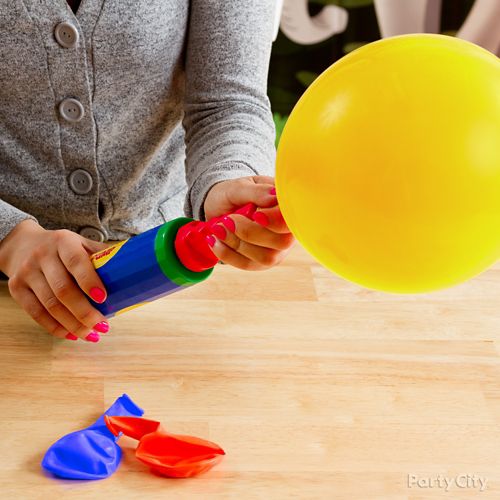 1) Inflate 3 Balloons
Begin by inflating three different color balloons, keeping them uniform in size. Use a hand pump or helium to inflate.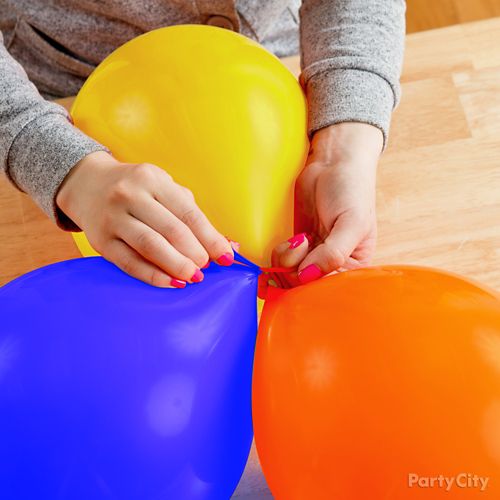 2) Build the First Layer
Tie together the ends of your balloons. Then, tie ribbon to the center of your balloon cluster and attach it to a balloon weight. (You will need roughly 70 inches of ribbon for a 6-foot tower.)
3) Add Additional Layers
Make another cluster of three balloons in the same color sequence. Stagger the layers to create the cool spiral effect.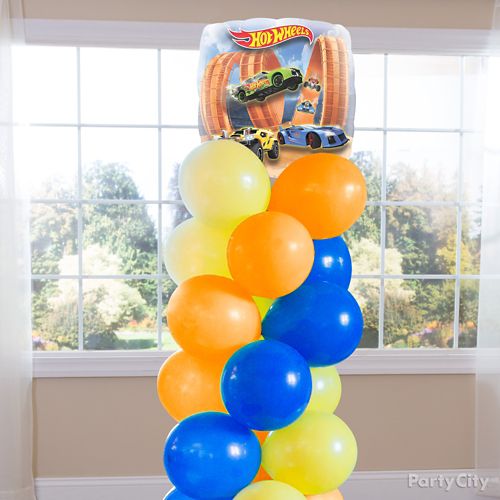 4) Top It Off
To complete the balloon tower, inflate a thematic balloon with helium and attach it to the center of the column. All finished!