These Christmas recipes and drink ideas are sure to put you on the nice list! Fight the chill with a toasty display! Unwrap these ideas for a fun and festive tasting party. As the temperature drops, warm your friends from the inside out with holiday wine and spirits! Don't forget our delightfully simple holiday treat recipes for mini tasting portions!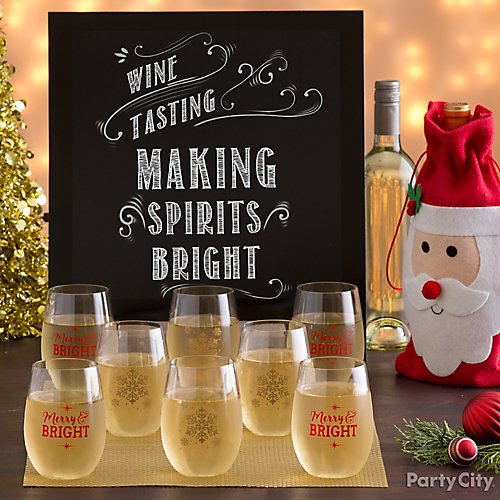 Idea 1: Spread cheer with a charming chalkboard sign!
Get creative! A cute chalkboard sign is the perfect place to write the night's menu, draw a silly picture, tell a Christmas joke, or write a clever saying (feel free to use ours).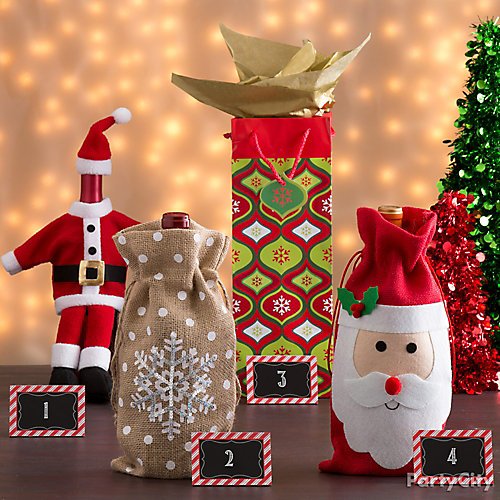 Idea 2: Don't judge a wine by its label
Covering your wine selections with cute Christmas bottle covers lets guests enjoy their drinks objectively, and opens conversation while adding a bit of fun. Display a number next to each bottle of bubbly so guests can keep track of which they like best. Once everyone's decided which selection triumphs, announce the wines they tasted and which was the winner: you might be surprised by the evening's favorite!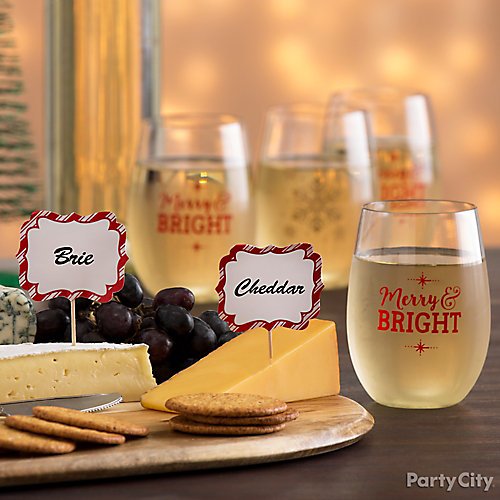 Idea 3: Winter wine glasses are perfectly festive favors!
Offer special cups for wine tasting or serve up a signature Christmas cocktail. Alternate between silver and red designs to brighten up your table display. After the party, you can give them out as favors!