With its goopy texture, stretchy nature and endless possibilities of color, slime is irresistible to kids. We're pretty sure that not all parents view slime in the same regard, but the obsession with slime isn't going away anytime soon. It's time to embrace slime's ooey gooey charm, and this hands-on Halloween activity idea makes it easy to do so.
We spookified a typical slime recipe with creepy crawly Halloween favors like plastic bugs, Halloween confetti and squishy eyeballs, making it the perfect Halloween craft for a pre trick-or-treat bash—or better yet, as the main event for a spooky slime party that you can host any time of the year. Keep reading to find out how to get your hands on this spookified slime!
Supplies
School glue
Water
Borax
Food coloring
Halloween-theme confetti mix
Creepy crawly favors
Squishy eyeballs
Bowl
Mixing spoons
Measuring cup and spoon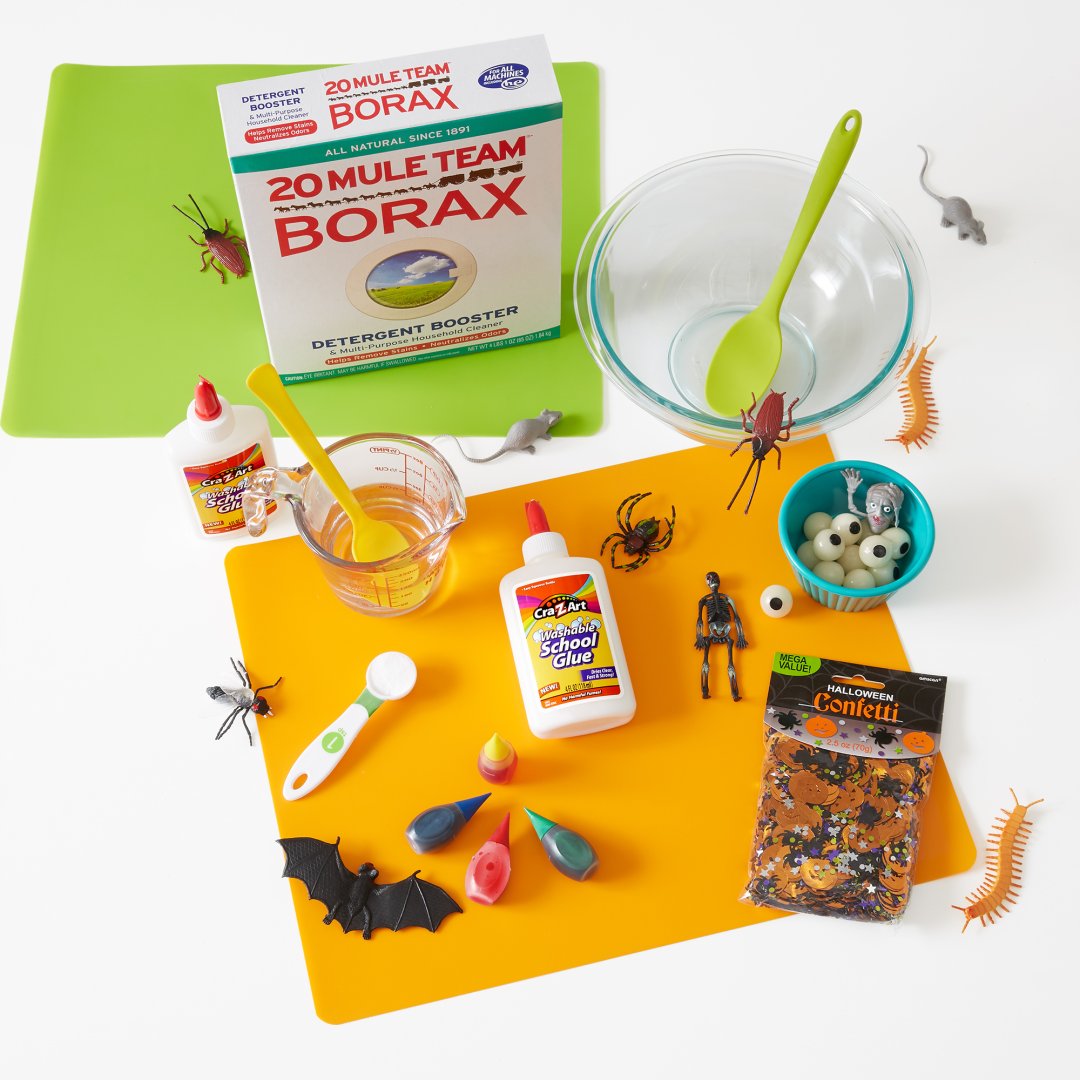 Step 1
Measure one-third cup of water in a liquid measuring cup. Add one-fourth teaspoon Borax to the water and mix thoroughly. Set aside.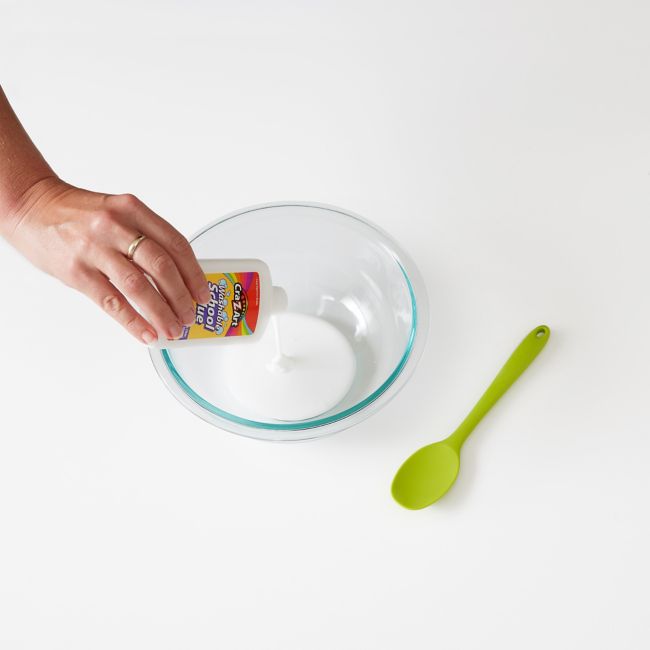 Step 2
Pour glue from a 4-ounce school glue bottle into a separate bowl. Empty the remaining glue out of the bottle by filling it with water and pouring out the contents into the bowl. Thoroughly mix water and glue until it reaches an even consistency.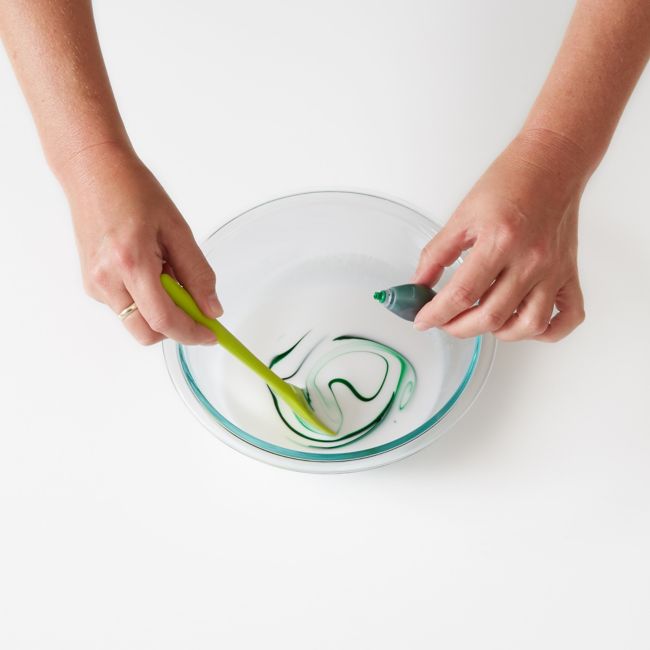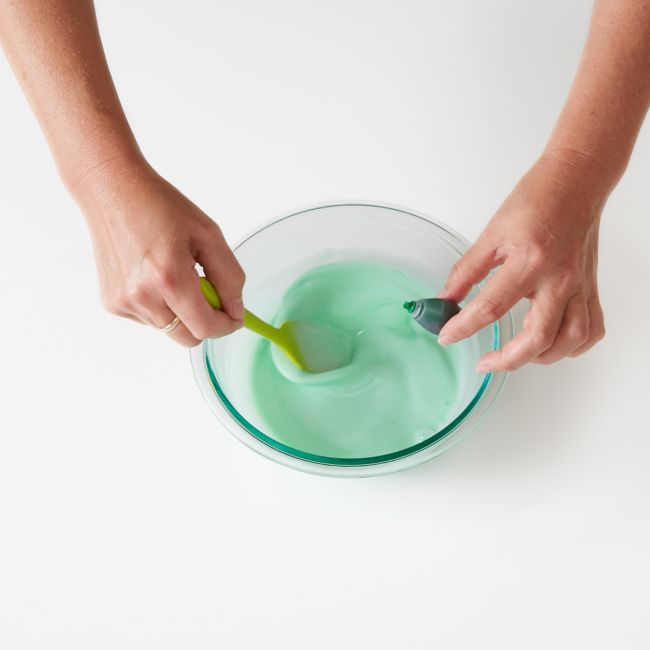 Step 3
Continue to mix the water and glue as you add food coloring drop by drop until the mixture reaches your desired color saturation. Most of the time, it only takes four drops of food coloring to achieve the most vibrant slime color.
Step 4
Take your Borax-water mixture and pour it into the colored glue mixture. Stir mixtures together until substance thickens. Now you have slime!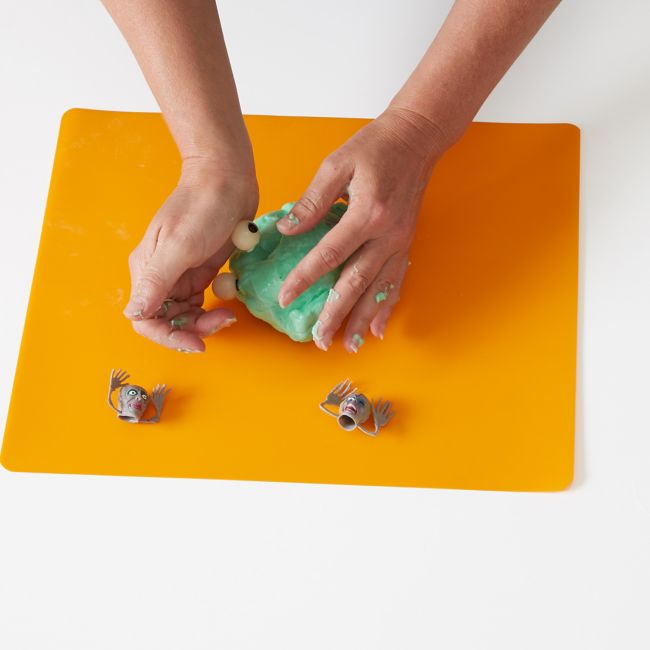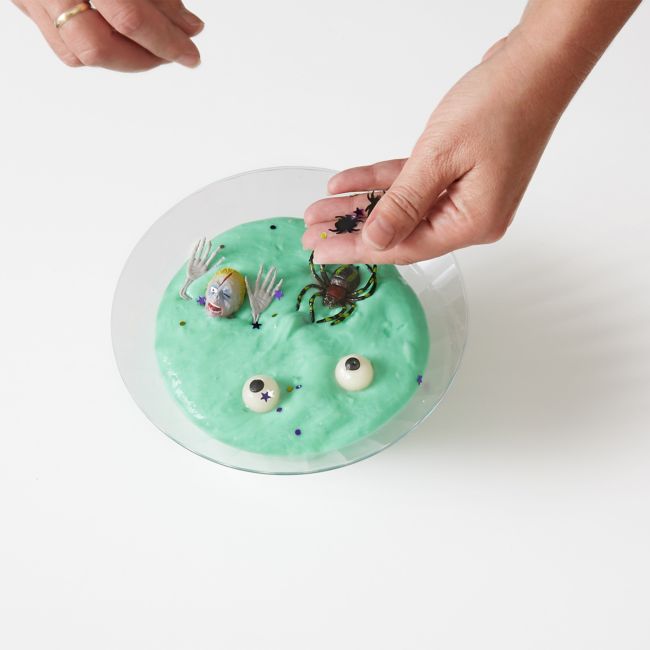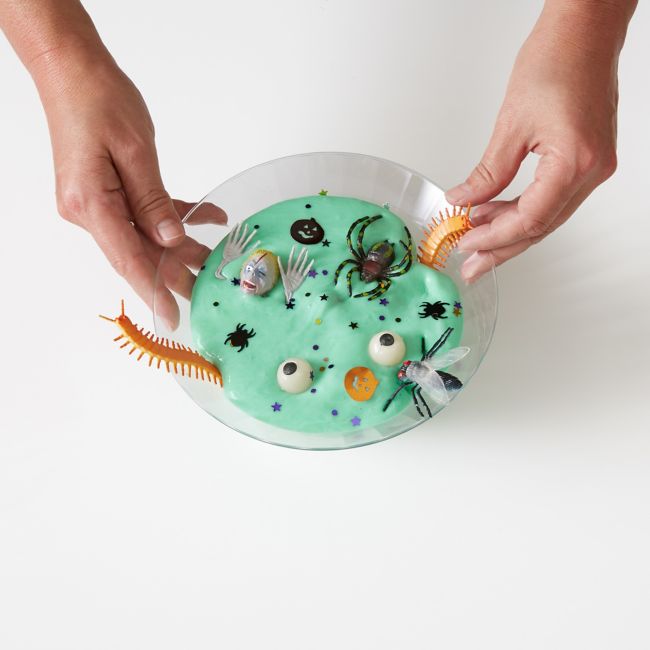 Step 5
"Spookify" the slime by kneading in small favors like Halloween-themed confetti, squishy eyeballs or mini plastic favors like bats, bugs and monsters.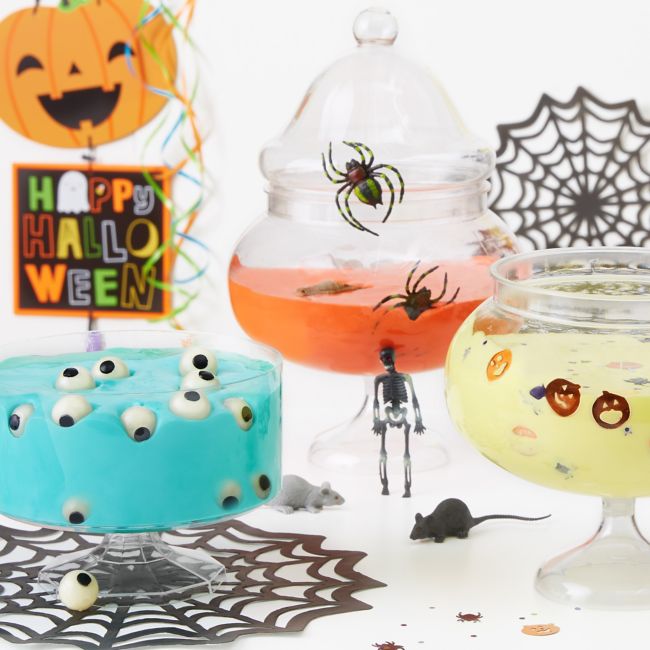 Step 6
Set up a "spookified slime bar" using pedestal bowls or creepy lab jars so the little boos at your kids' Halloween party can get their hands on this gooey Halloween craft. Having small plastic treat bags on hand lets little guests (and grown-ups too!) take slime home as a party favor.
Halloween is all about celebrating the creepy crawlies, so the slimy and slithery nature of slime makes it the perfect Halloween craft. This easy spookified slime recipe gets you to embrace the mess that's inevitable when bringing this squishy and stretchy Halloween craft to life.