How to Choose the Best Birthday Party Theme
What's a sure way to throw a memorable birthday bash? A great birthday party theme, of course! But choosing the right theme isn't always easy. What color scheme? Should there be costumes? What about the decorations? With so many decisions to make, even seasoned party planners can get overwhelmed! This guide is here to simplify your party planning. It will help you pick the perfect birthday party theme and show you how to make it happen. You'll learn what's trending in adult birthday parties, which party supplies to buy, and ideas for how to make the most of a party theme.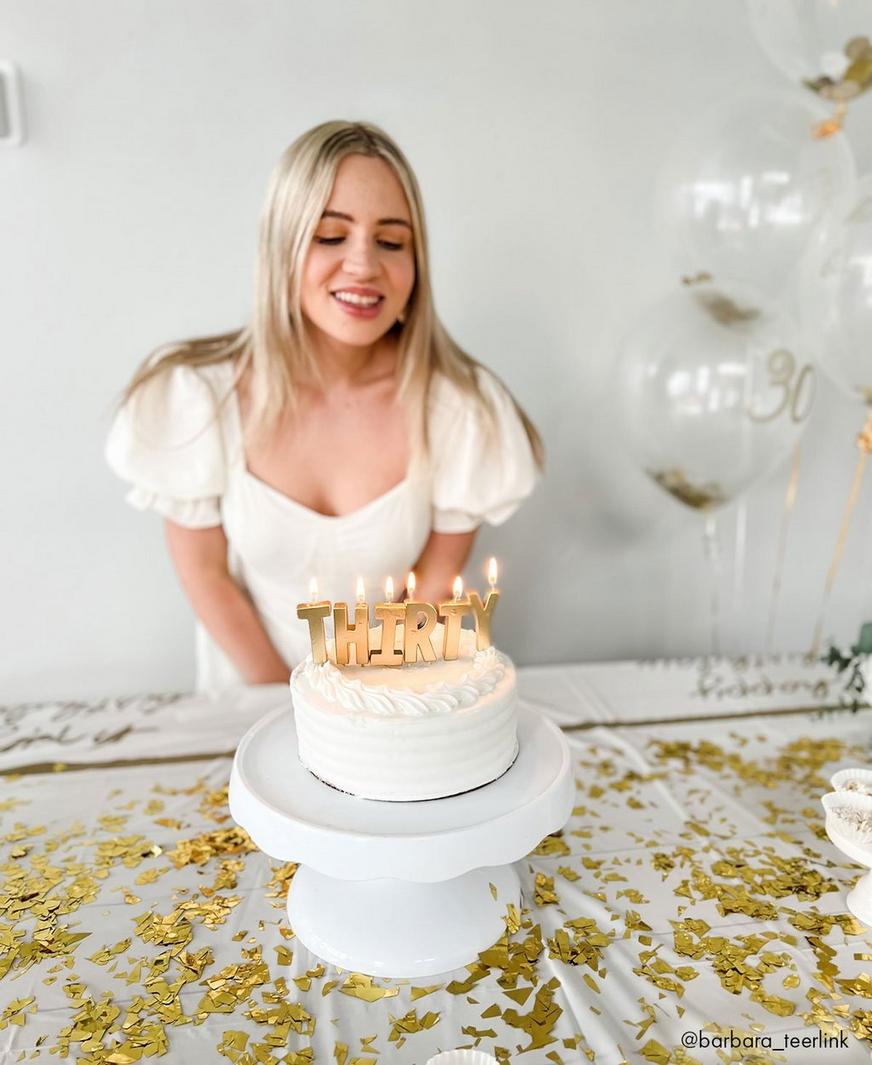 What Are the Most Popular Birthday Party Themes

for Adults

?
Kickstart your party planning with some of the most popular party themes. These themes aren't just trending now—they're longtime birthday party staples. They're also open-ended, leaving you plenty of creative freedom to throw a truly special celebration.
Outdoor Fire Pit Party
Outdoor parties are casual, social, and fun and can help get even the most introverted partygoers to have a good time. The simplest outdoor venue is your backyard, and the perfect backyard party centerpiece is a fire pit. Gathering around the fire pit with a hardy drink in hand and a marshmallow to roast is sure to leave your guests with warm (pun intended) memories.
Tips for your fire pit party:
Decorate a table for the guest of honor; use it to hold drinks, food, and supplies

Fairy lights enhance the ambience

S'mores make smiles (don't forget the roasting skewers)

Wet wipes (because s'mores are sticky)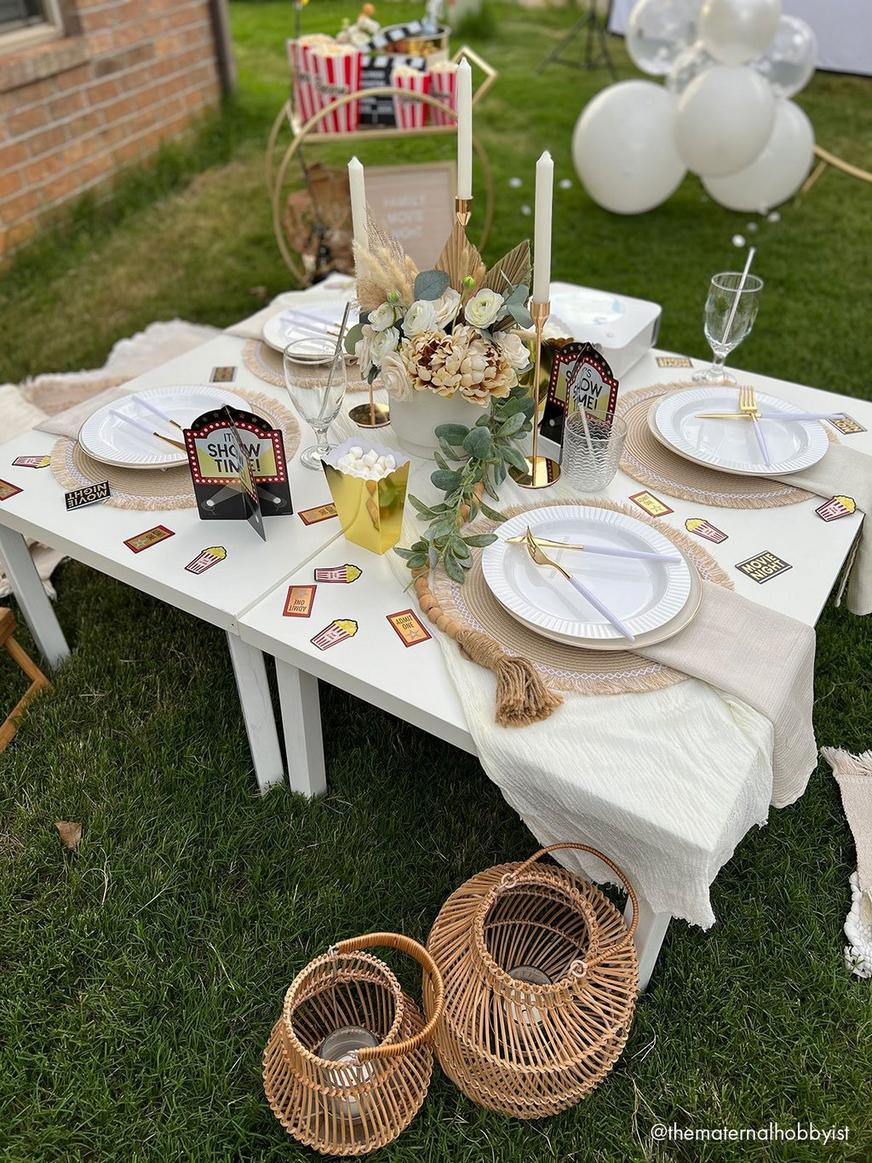 Milestone/Age-Focused
(Dirty Thirty, Fabulous 40th Birthday Party, Fiesta Forty, Picture Perfect 50th Birthday Party ) – If your guest of honor is turning a milestone age, a milestone party theme may be what you're looking to include in your next birthday party. Milestone parties give your guest of honor and partygoers the opportunity to celebrate the best moments life has to offer while rekindling old friendships.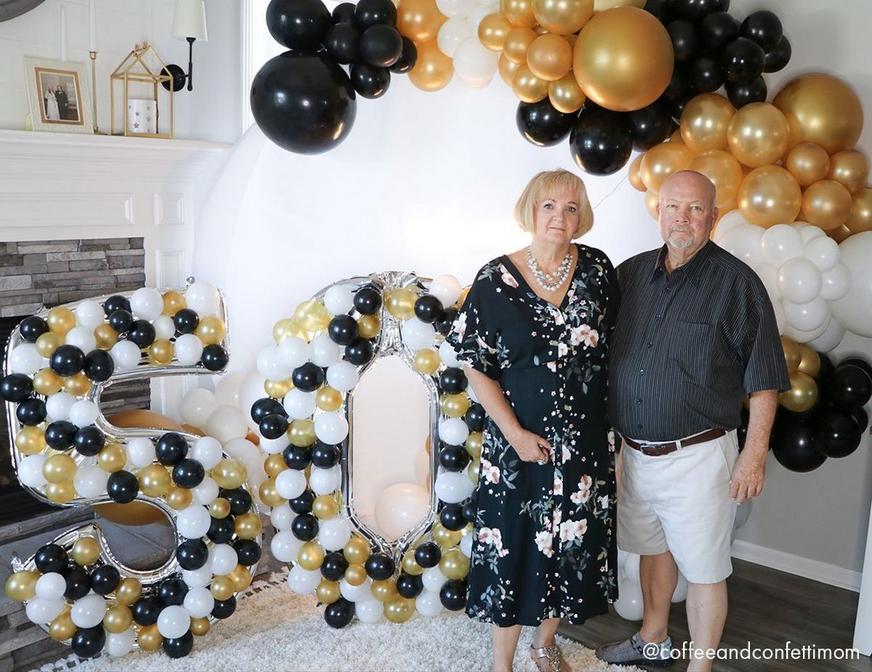 For milestone/age-focused party themes:
Make sure the decorations announce the age. (Balloons work best!) A color scheme adds depth to the theme and makes it easy to create a spectacular party space.

For older milestones especially, include a memory board with photos, stories, and keepsakes.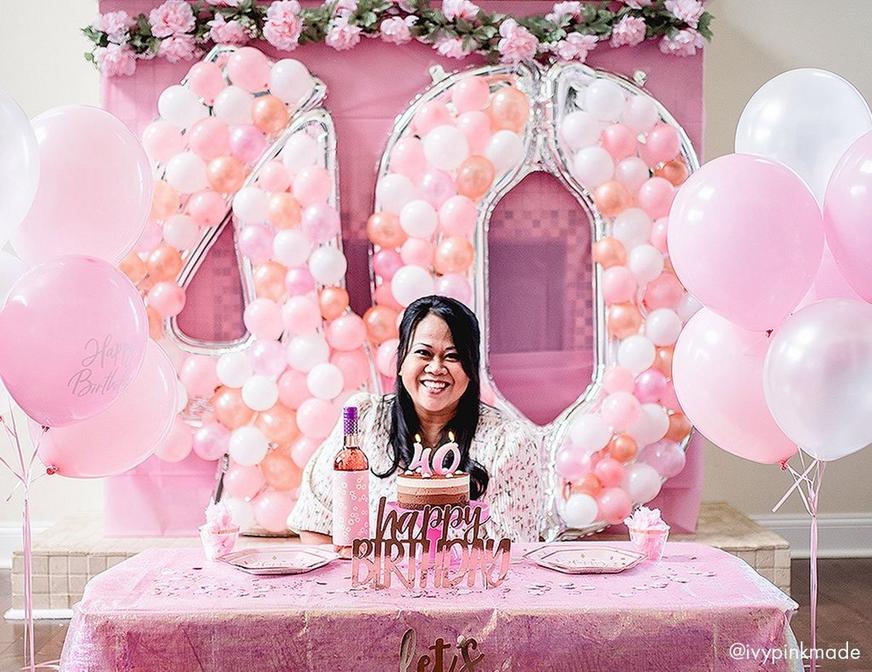 Era-Based & Decades Parties (Growing Up 80s)
Party themes by decade are some of the most popular birthday party themes that you can use in your next party. Your guests will be involved and love your attention to detail as they discuss memories of decades past.
Try these tips for era-based parties:
Pack your party with references to fads, celebrities, etc. from the era; guests will love your attention to detail

Quiz your guests on the pop culture of the era

Have a space where guests can write the name of their celebrity crush from the era

Turn up the fun even more by having your guests arrive in the fashion of the time
Bar or Restaurant-Hosted Birthday Parties
Bar crawls and restaurant-hosted birthday parties are perennial favorites, especially with younger adults. Many restaurants, breweries, and similar venues even specialize in hosting birthday parties and other celebrations, which will save you a lot of leg work. Not only is food and drink service taken care of, the venue's staff can even help setup the decorations.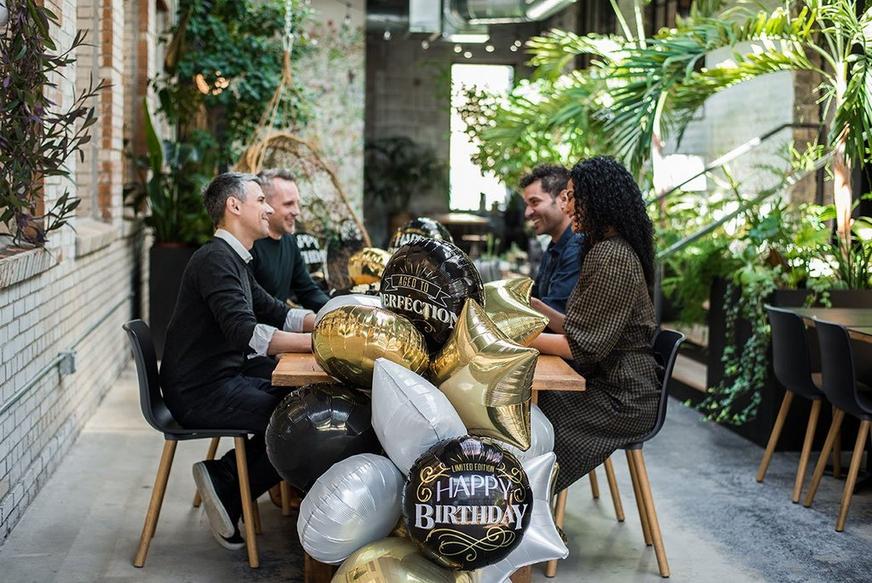 Don't forget these quick things when planning a bar/restaurant-hosted birthday party:
Go big or go home –

give the birthday celebrant and your guests a night to remember: make sure you have decorations (especially balloons) and keep the food and drinks coming. Your guests will thank you!
Provide transportation to and from the bar/restaurant – key to making sure everyone has a good time is making sure no one has to worry about how they get home.

Serve up fun with self-serve beverages – your party guests should be able to quickly grab their next beverage of choice and continue living it up with friends and family.
Dress-Up/Costume Birthday Parties
Party guests love to show up in cool, new costumes. Be sure to share a few common costume ideas on your party invitations (and keep a few costumes on hand just in case someone arrives unprepared).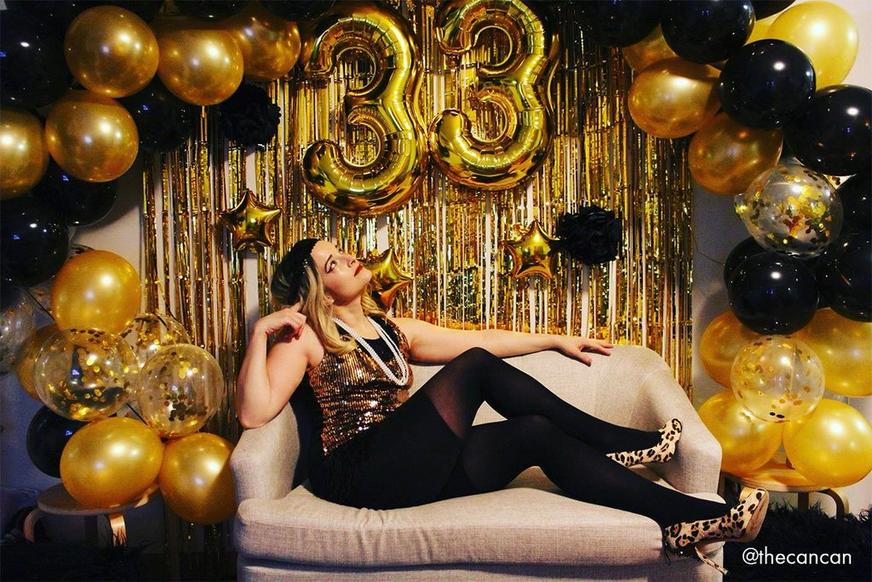 How to Decide on a Birthday Party Theme?
Deciding on a birthday party theme can be a head-scratching task for anyone. Make sure the theme suits the occasion. Birthday party ideas should fit the guest of honor's interests and keep a large crowd entertained.
Consider these tips when deciding which birthday party theme works best for your next celebration:
Consider which colors your birthday party theme should use. Colors matter and choosing the wrong ones can seem tacky and not well-thought-out. Your guests deserve colors that keep them in the mood to party!

Make sure your party theme is personal. Ensure your guest of honor will truly enjoy the theme you choose. Does your guest of honor and the crowd actually own costumes or are they the "cake and birthday hat" type?

What is your guest count? Guest count can really give you an idea of what your birthday party theme should be. If you're hosting a small crowd, a less elaborate birthday party theme may be what you should choose.
Make sure to stick to your party budget. Party budget matters and you don't want to break the bank when choosing how elaborate your party tableware and decorations end up being.

When in doubt, trust a traditional party theme.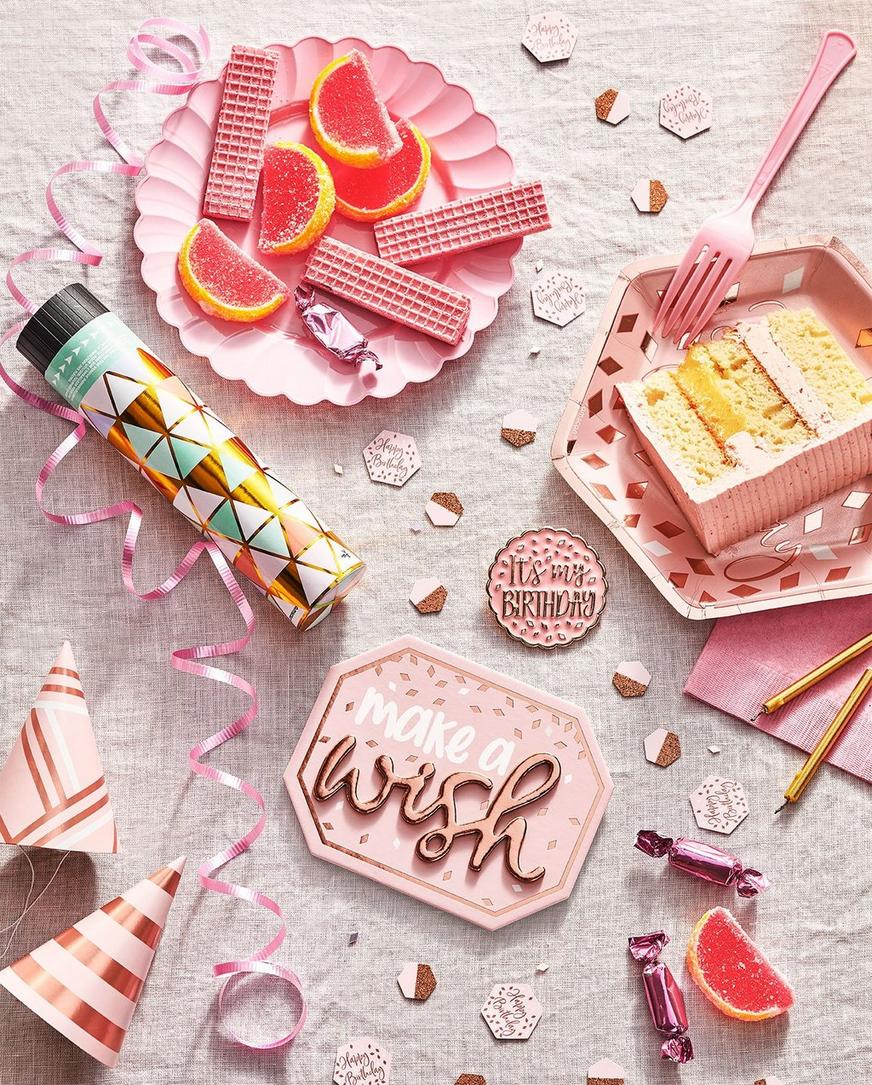 What Are Some Unique Birthday Party Themes?
Hollywood Glamour Party
Hollywood Glamour Parties are for guests who love glitz and glam—long, flowy dresses and designer suits and just the right makeup and hairstyle. Add glasses overflowing with champagne, dazzling décor, and a delightfully danceable playlist, and you have yourself a birthday party fit for a movie star.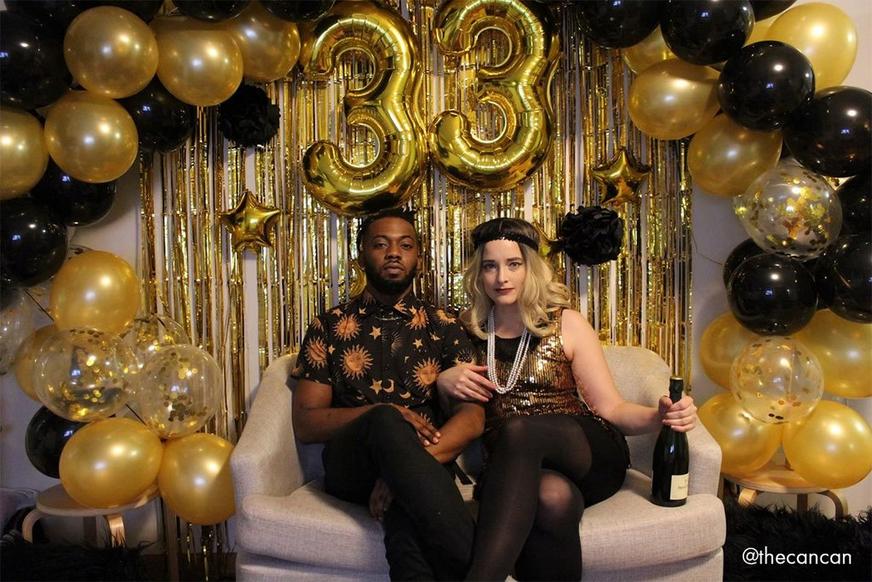 Viva La Fiesta
Bring on the fiesta where partygoers show up in their favorite colorful costumes and vibrant hairstyles. These parties feature colorful ceiling decorations, out of this world headbands, and one of our favorite party activities: a pinata. This is one of the most well-known party themes and we're sure your partygoers won't forget the fun memories and laughs they'll have.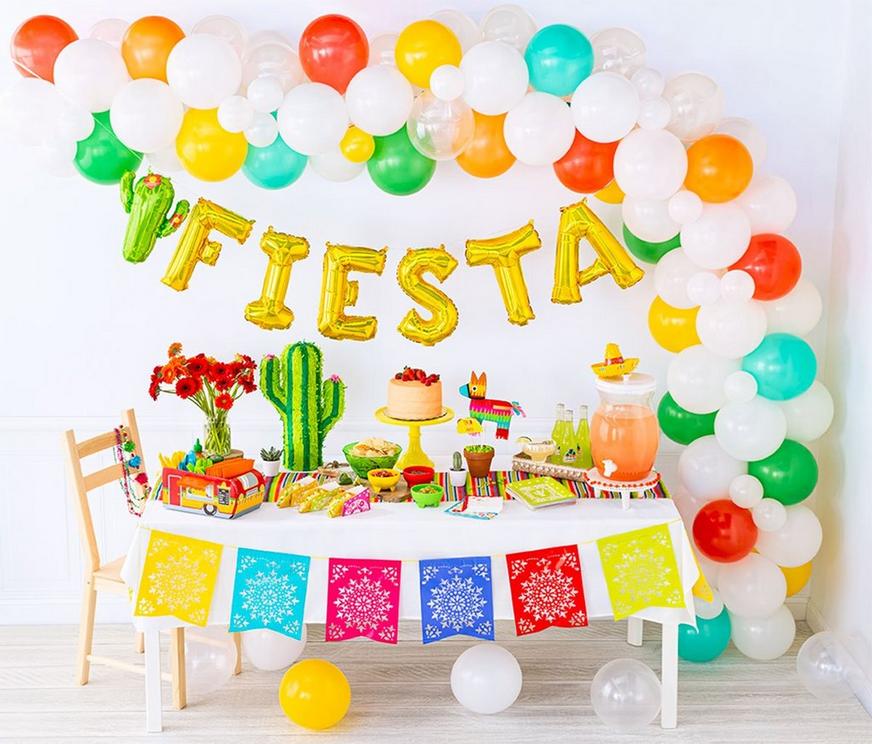 90s Retro Party
The 90s are a decade that party lovers just can't do without. The 90s are back in vogue and partygoers are always ready to strike a pose with their friends and family at these popular parties. These parties feature popular 90s games like charades, guess the celeb, and twister. Don't forget colorful accessories and 90s-themed goodie bags.
Casino Themed Party
Rolling the dice, hitting a flush, and winning it big makes for an exciting night at any age. Give your guests high-stakes thrills without the Vegas hassle by hosting a casino-themed birthday. Whether your casino night is inspired by the Vegas Strip, Monte Carlo, or some other fabulous gambling destination, your guests will lose themselves in a glamorous night of push-cart cocktails and casino games.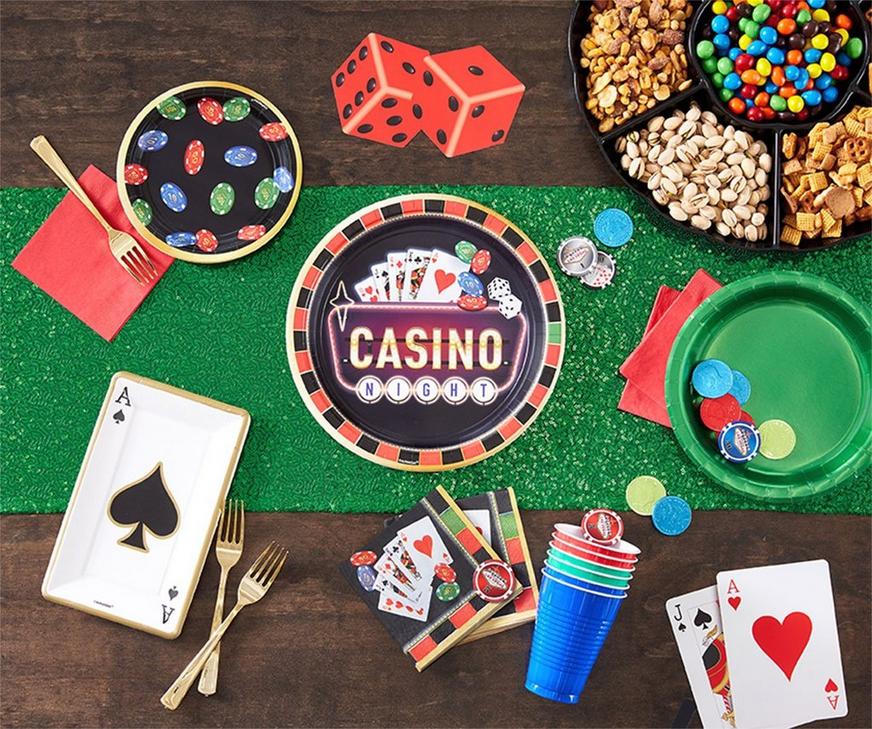 Luau Time
Give your guests a slice of island life without the airfare by throwing a lively luau-themed birthday. Who doesn't love tropical cocktails and tiki torches? Plus, there's all the fun luau activities, like hula dancing and limbo, and tons of crowd-pleasing, classic luau dishes to choose from.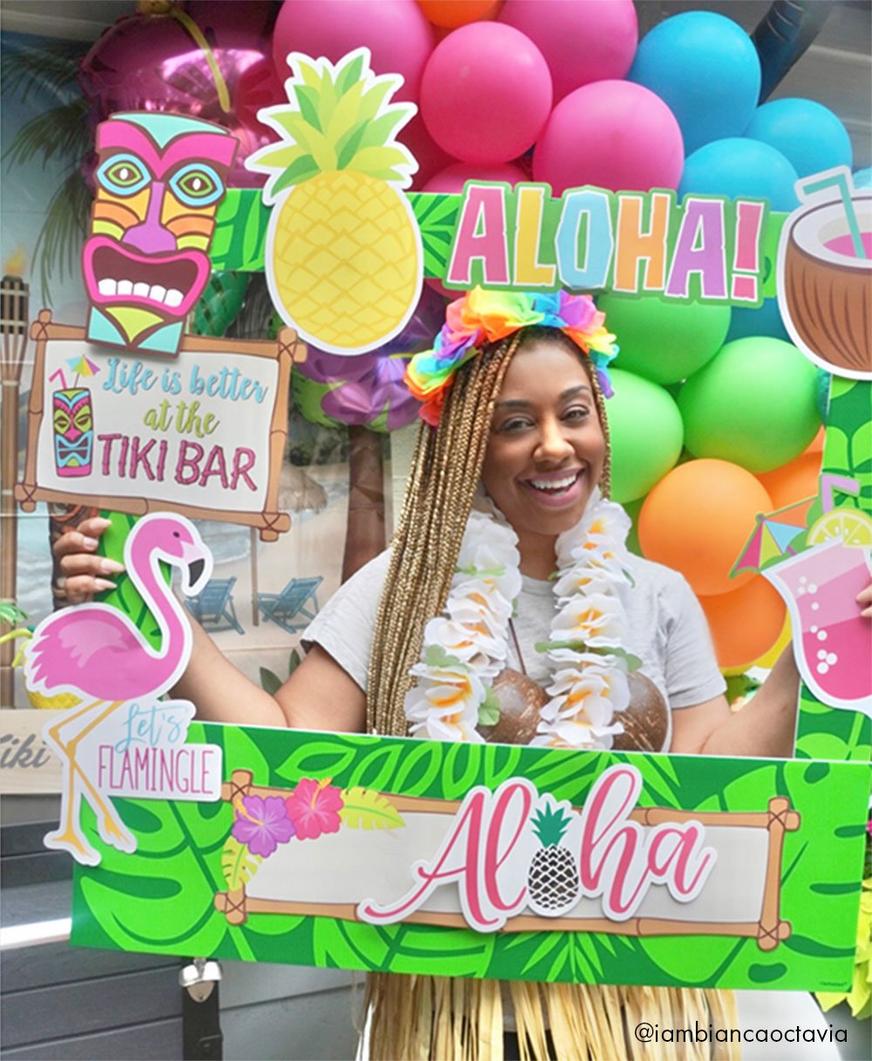 Does a Birthday Party Need a Theme?
Not necessarily. It all depends on what you and your guests, especially the guest of honor, are looking for.
What you should ask yourself before choosing a birthday party theme:
Is your guest of honor turning one of the "biggie" milestone ages (30, 40, or 50)?
What are your guests' interests?

What is your budget?

How elaborate are you looking to go with your party?

Non-themed birthday parties are best suited for:
Smaller parties or get-togethers (<10 guests) may not need a theme.

A larger party typically does need a theme. A guest count of over 10 usually requires a theme. Adult birthday party themes keep your guests interested and the night interesting and lively.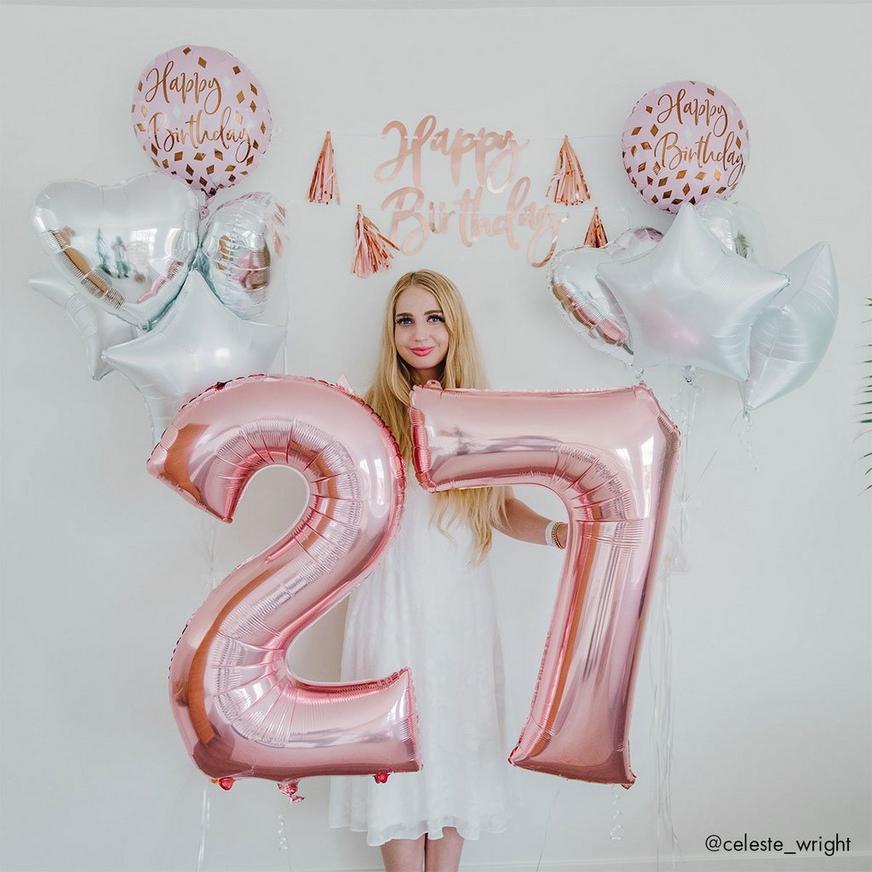 Where Do I Get Supplies for a Birthday Party Theme?
You can purchase all of the supplies you'll need for your next birthday party from Party City. Make your party memorable with our line of custom party supplies, custom banners and custom yard signs to give it a personal touch. Mix and match birthday balloons to celebrate their special day. Recognize milestone birthdays with our selection of 18th, 21st, 30th, 50th birthday balloons, and more. Make their special day unforgettable with unique birthday party tableware. Easily purchase tableware in over 18+ colors and styles.