Birthday Party Decoration Ideas for Adults
Are you asking yourself how to decorate for a loved one's birthday party? Perhaps you're not even sure what the theme or color scheme should be, or perhaps you're wondering if you've missed some critical detail. We understand your concern. Having the right décor makes for a truly special occasion the guest of honor will never forget. But skip the worrying because we're here to answer your birthday decoration questions. We've created this guide to give you ideas for how to decorate each area of your party space.
Creative Ideas for How to Decorate a Birthday Party: Room by Room
Each room brings with it the potential to surprise and delight your guests. So, decorating every room of the birthday party space is one of the best ways to create an irresistible atmosphere of fun. Whether your guests are entering through the front or the back door, you'll be ready when you decorate according to these popular choices. Keep in mind that you can use these birthday decoration ideas at home or at an outside venue.
Decorate the Entryway
Naturally, we start with the entryway, or your first chance to impress your guests and put them in party mode. Just a few simple decorations, like a welcome sign and a birthday balloon bouquet, will set the mood, surprising and delighting your guests right as they walk in. In fact, you want to avoid making your entryway decorations so elaborate that they outshine your central party space. By keeping the entryway decorations relatively simple, the mood will only build as guests go from the entryway to the central party space.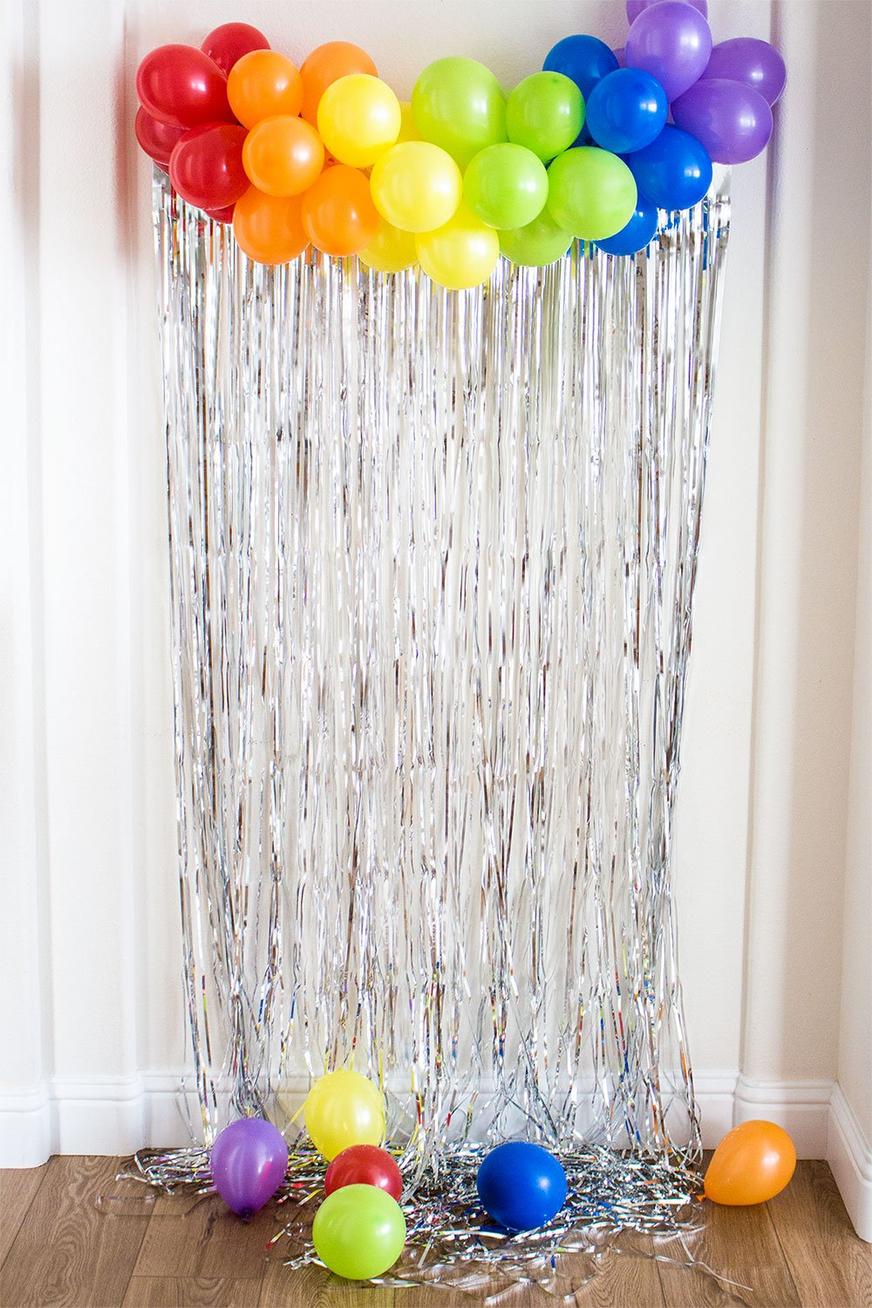 Balloons, Streamers, and More
One popular and always-stylish way to make a statement from the start is decorating the birthday party entrance with balloons. Create a layered piece with latex or foil balloons along with streamers and a foil fringe curtain. This piece could be a balloon wall, a balloon garland, a balloon chandelier—there are so many creative options! Beside streamers and doorway curtains, consider adding balloon tails, cutouts, and poster backdrops.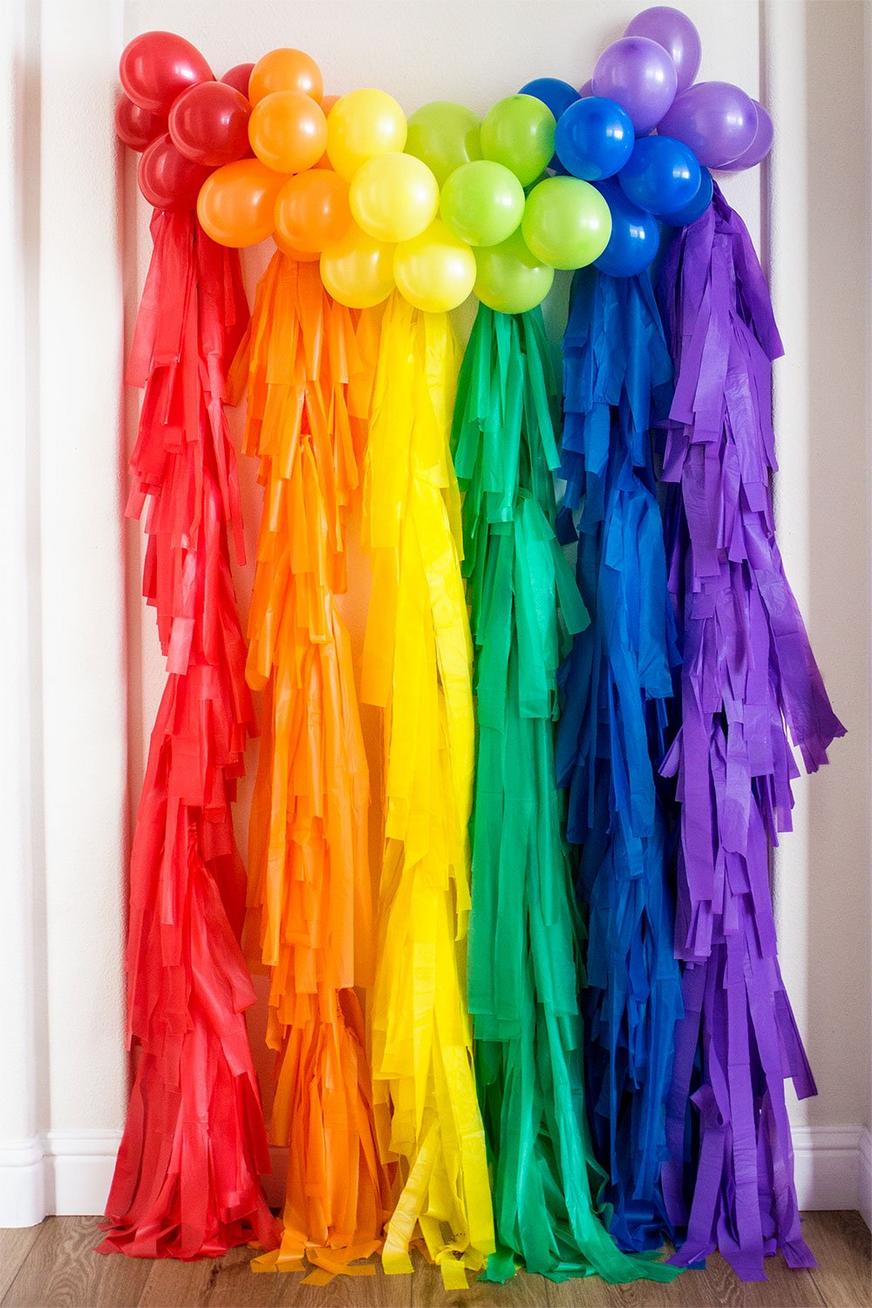 Smoke and Light Show
Make your guests feel like rockstars as they enter the birthday party with entryway smoke and light effects. Set up a motion-activated smoke machine and colorful lights that match your party's theme. Add awesome entrance music and your guests will be hyped like it's a superstar concert.
Giant Props and Life-Sized Standees
Give your guests big expectations straight away with giant props and life-sized standees. Get a life-sized photo standee of the guest of honor and place it next to one or two giant props, like an AirLoonz birthday cake.
Dining Room Birthday Party Decorations
The buffet and dining tables aren't just for serving and eating food, they can be decorative focal points in their own right.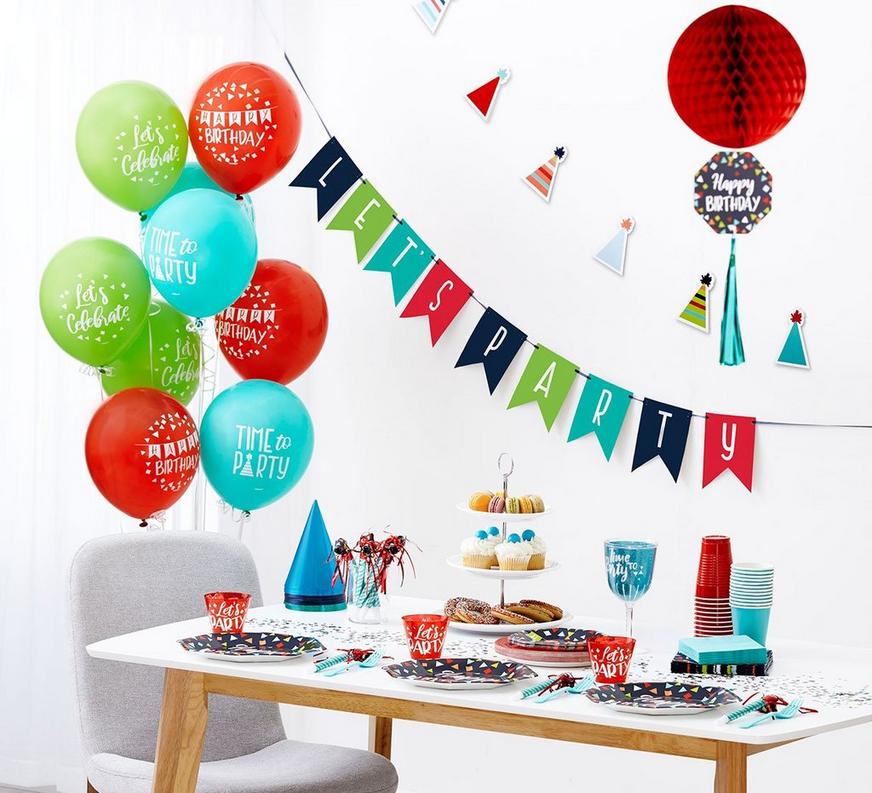 Create a Fabulous Food Table
There are so many birthday table decoration ideas for adults you can choose from, including using streamers above and around the table, themed tableware, and much more.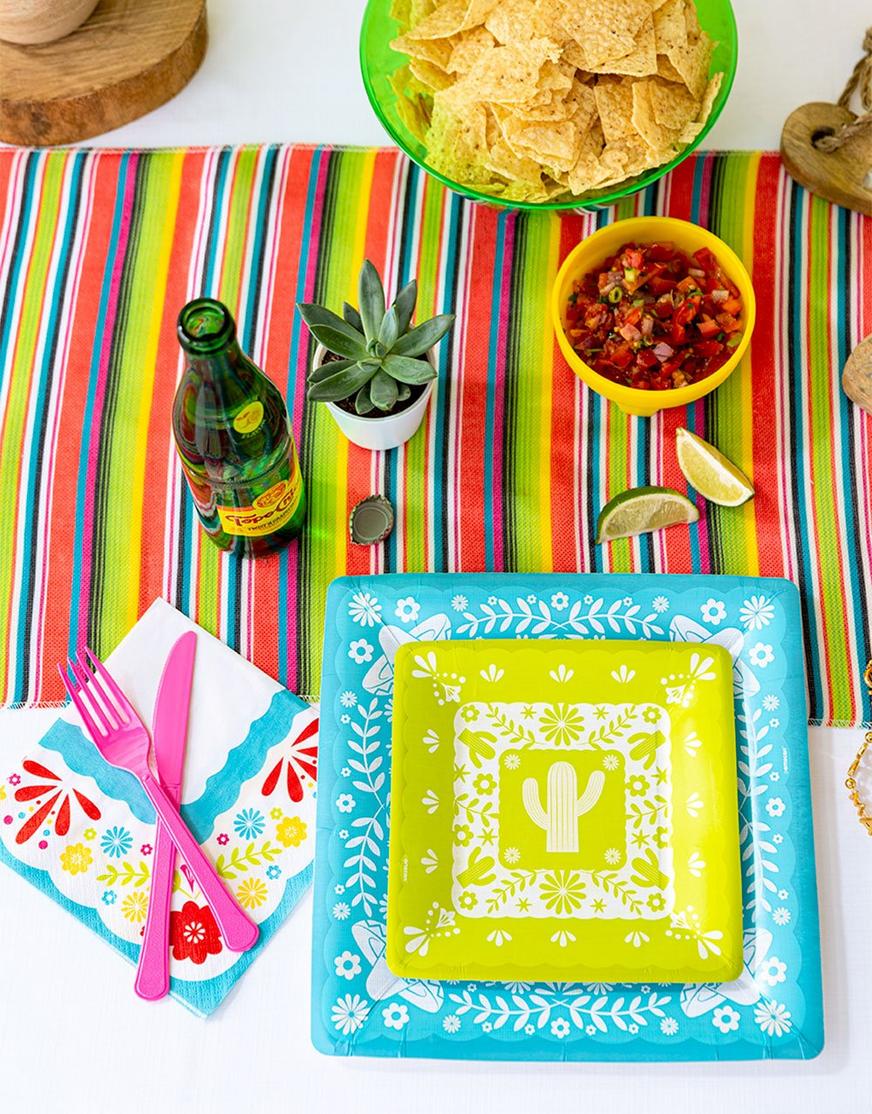 Candles and Flowers for a More Elegant Birthday Party
Who doesn't appreciate the timeless beauty of flowers and candles? For a more elegant, intimate ambience, you can't go wrong with fresh flower bouquets and real candles (but fake ones work, too). Be sure to coordinate the colors with your tableware, and place candles and flowers in other areas as well, especially the entryway, to tie everything together.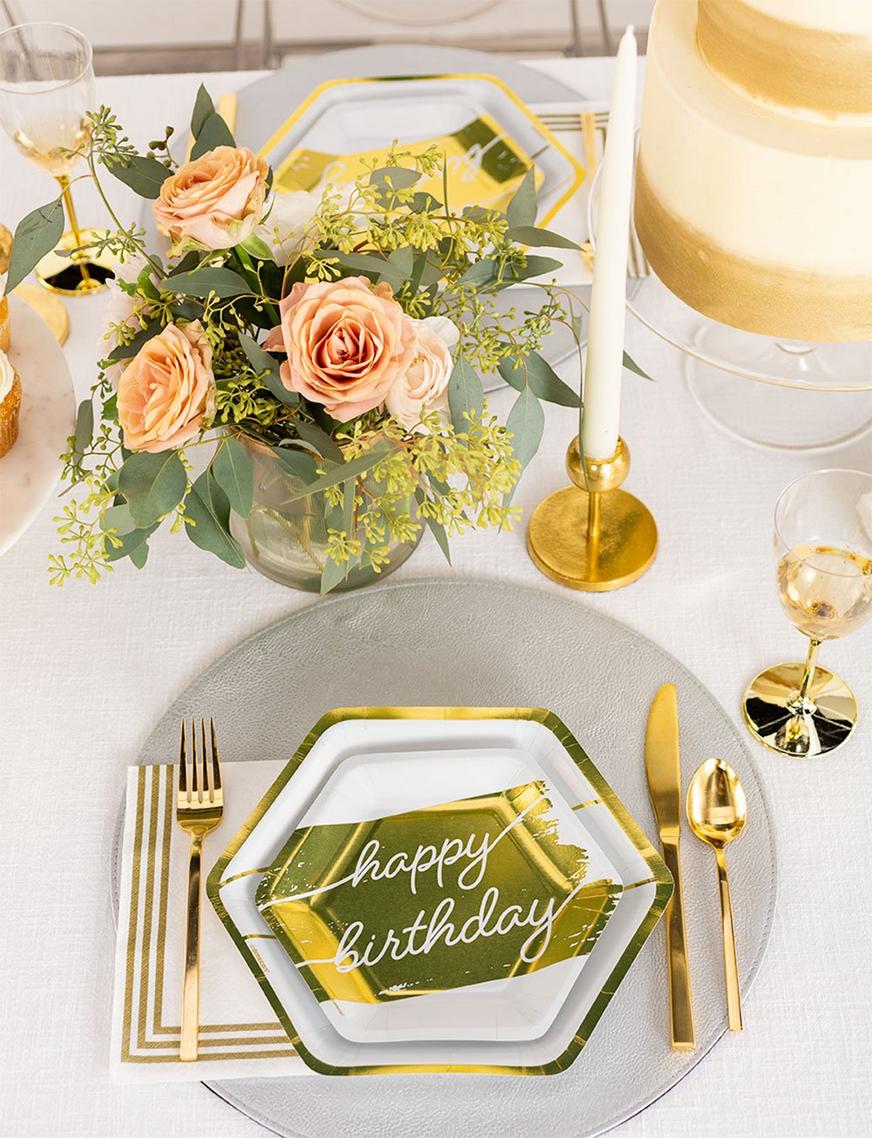 The Dessert Table as Decoration
One of our favorite birthday decoration ideas at home is making the dessert table double as a decoration. Birthday cake, candies, sweets, and treats are already eye-catching, so just add a few decorations and you have a birthday dessert buffet that makes a gorgeous centerpiece.
Making Your Birthday Dessert Table a Decorative Centerpiece
Elevate the main desserts (especially the birthday cake!) on stands, place colorfully-wrapped candy in dishes, have several stacks of napkins and small plates, and place cardstock centerpieces, flowers, table signs, and other tabletop decorations around the desserts. Make sure everything is color-coordinated and on theme. Go the extra mile by creating a backdrop display that's overlooking your dessert table.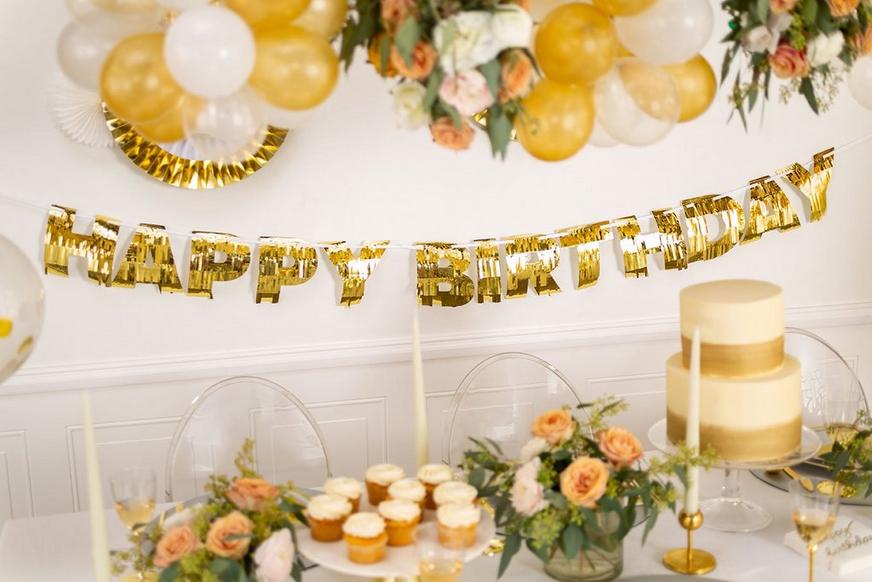 Add a Personal Touch to the Decorative Dessert Table
Of course, you'll want to make sure the guest of honor's favorite candies and baked treats are part of the buffet Beside the birthday cake, personalize other treats on display with hand-written miniature birthday cards. You might even include your guest of honor's initials in frosted icing on the cookies and cakes.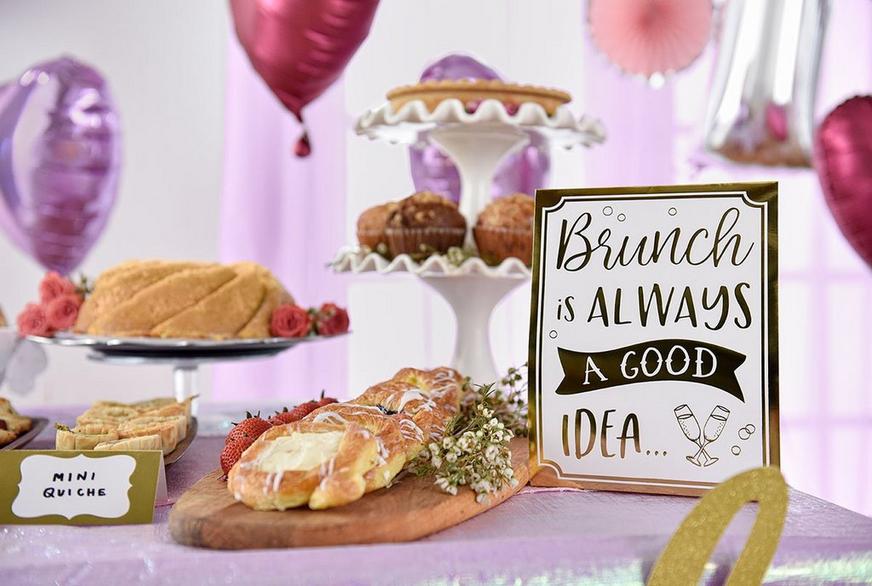 Create Personalized Barware
One final way to decorate your dessert table and bar is to include one-of-a-kind bar accessories like cups, spoons, and napkins customized with monograms, photos, and the guest of honor's birthdate.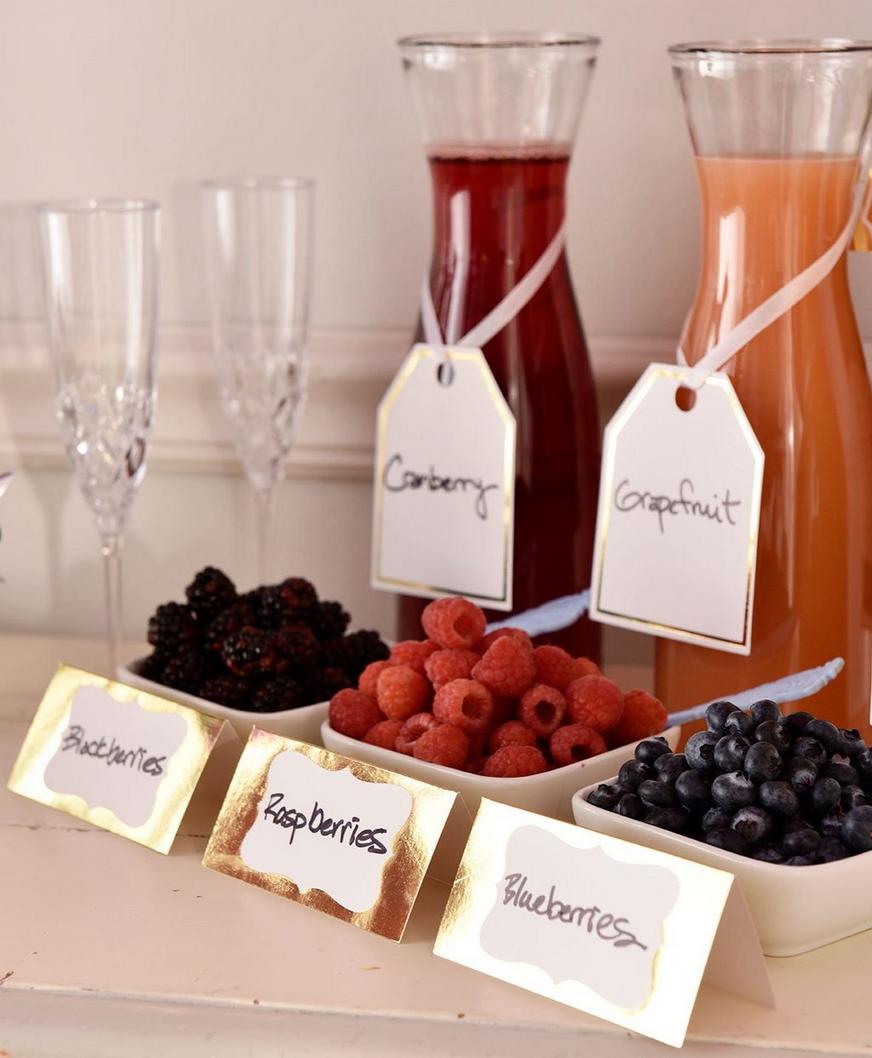 Birthday Party on the Patio
How about letting the birthday breathe with a patio or backyard party? Try out some of these simple outdoor birthday party decoration ideas to make the most of your al fresco celebration.
Add Enchantment with Floral Archways
Accent your patio with enchanting floral archways to ensure your birthday party guests have the perfect photo op. Just a couple floral archways can take your patio from dull and lifeless to vibrant and vivacious. Whether you use fresh or fabric flowers and foliage, make sure to pick ones the guest of honor will love.
Interactive Art Installation
Set up a memory board or mood board for the guest of honor and provide art supplies, like markers, crayons, blank cards, fabric petals, etc., so guests can add their own creative input. Or, put up a balloon wall, then have guests write haikus on sticky notes and stick them on the balloons.
Candle Lanterns Make a More Intimate Space
Well-placed candle lanterns enhance the ambience and make a more intimate setting for your guests. The flickering lights create a calming atmosphere and give your patio party all-around good vibes. Fake candles work fine as long as they have a flicker effect.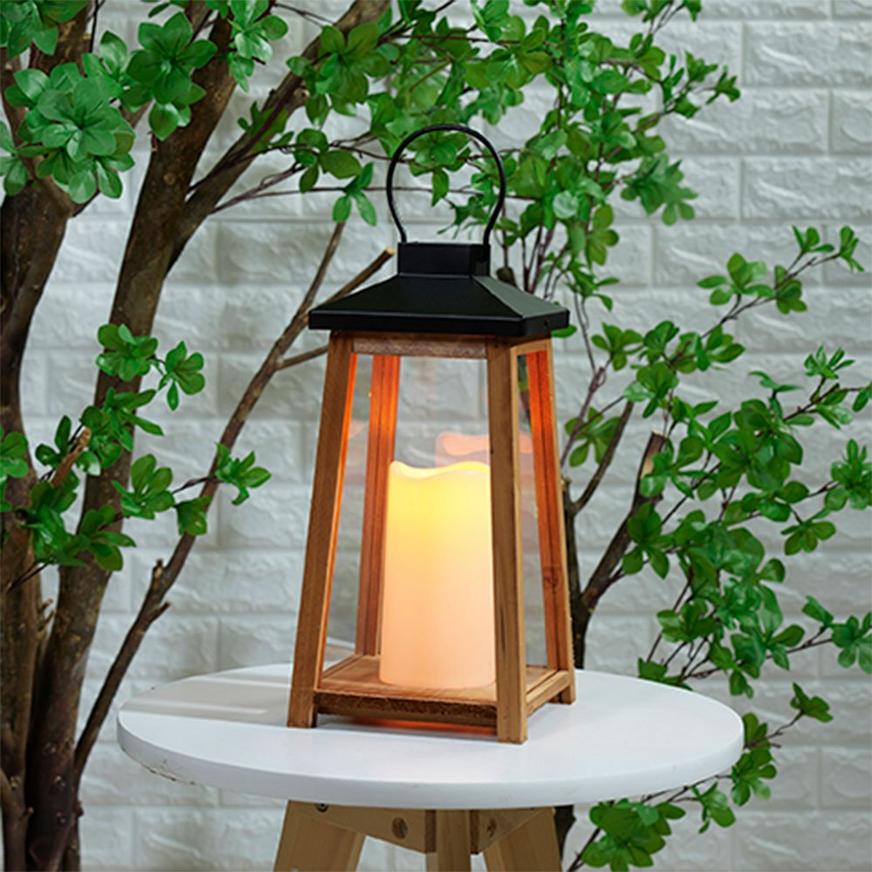 Decorating the Central Party Space
Your main party room is where all the action takes place, so this is where you'll want your most elaborate decorations. When done right, these decorations can focus and heighten the energy in the room for an unforgettable birthday bash.
Creative Lighting and Colorful Projection
If your party is going to have dancing, creative lighting is a great way to bring up the energy. Try syncing up strobe lights with the music or using a disco ball and hanging decorations to redirect light all over the room.
Create a Photo Booth
Transform a corner of the room into an insta-worthy photo booth. Use a banner, balloons, confetti, streamers, handheld props, and more to give your guests a photoshoot backdrop that will bring out the smiles. Provide a polaroid camera so that guests can add their just-snapped photos to the birthday party mood board.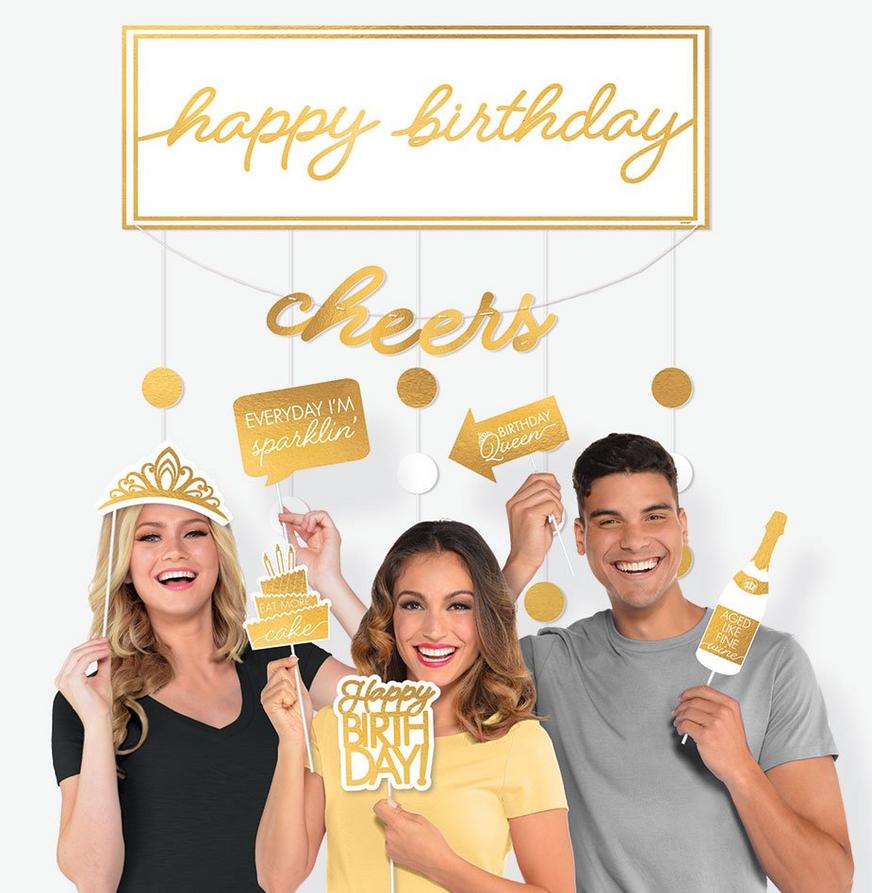 Dazzle the Senses with Hanging Decorations
There's nothing quite like decorations over head to fill a room with glee. Shimmering swirls, streamers, and balloon chandeliers are a few excellent options. Your guests will love to raise their heads and dance beneath your dancing ceiling decorations.
Extend the Theme into the Bathroom
If your guests think the birthday festivities and décor end when they enter the bathroom, they should think again. There are countless ways you can extend your adult birthday party theme into the bathroom.
Keep the Lighting and Music Going
The best birthday party decorations, lighting, and décor cause the partygoer to get lost in the excitement. Immerse your guests in the party atmosphere by playing your party's dance music in the bathroom, along with cool mood lighting.
On-Theme Towel Caddy with Matching Towels
Provide premium paper guest towels that feature a design that matches your birthday party's theme. Present them in a matching caddy. If your theme calls for it, put out a bouquet of flowers and a candle, too.
Mood/Memory Board
Make one of your bathroom walls interactive by having a mood or memory board in honor of the birthday celebrant. Start the board with some of your own contributions, then guests can finish it with polaroids they snap at your photo booth, heartfelt messages, silly drawings, and whatever else they might think of.
Where to Get Birthday Party Decorations
You can find all of your favorite birthday party supplies at Party City. We carry a large variety of party décor, favors, and balloons that are guaranteed to make your party the talk of the town.