Skate through these cool ideas for transforming your space with snowflakes and sparkles! See how to deck the halls and table with glittered trees and sparkling snowflakes. Invite friends and family for a magical snow-themed celebration. Spread the table with silvery platters and glittered favor buckets, and cover everything with a dusting of snow. A snow-kissed mantel and elegant outdoor decorations are sure to make winter your favorite season of all.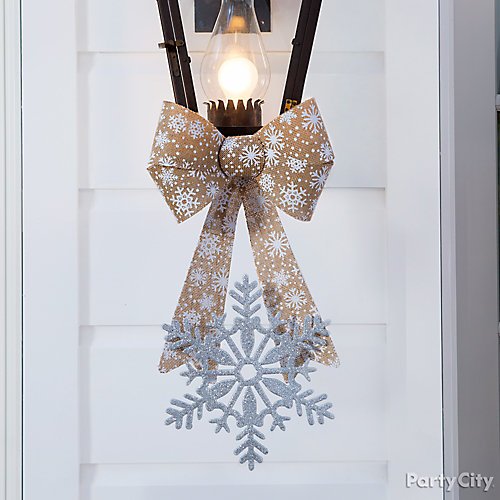 Idea 1: Combine simple decorations for an elegant look!
Mix metallics by pairing a large gold bow with a silver snowflake for an elegant combination! We especially love this look on a porch light or mailbox.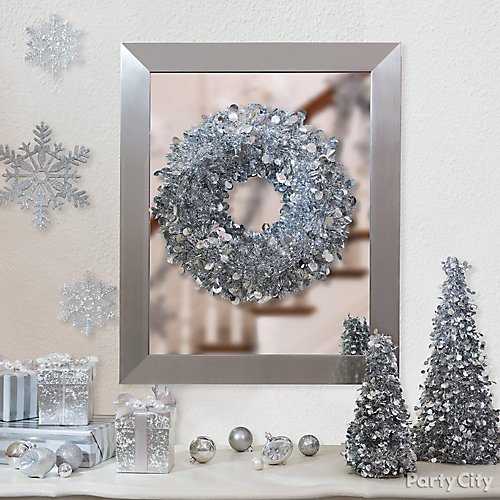 Idea 2: Make your home stunning in silver
For this idea, pick all silver decorations to give your table a glacial look. If you have a silver mirror, use it to frame a tinsel wreath and amplify your shine! If not, add a few more snowflakes. Mini pine trees, ornaments, and faux gift boxes add some holiday cheer to your chilly landscape.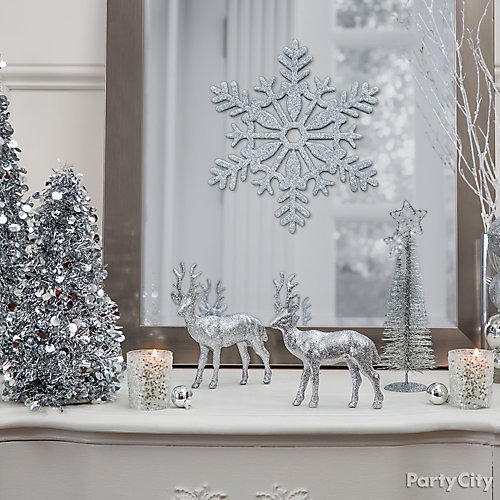 Idea 3: Set a snowy scene at your table
Start by placing a white table cover down, then set silver reindeer on top to dash through the snow. Silver pine trees on the same scale help your table tell the tale, and white glittery votives bring some much needed warmth to the scene.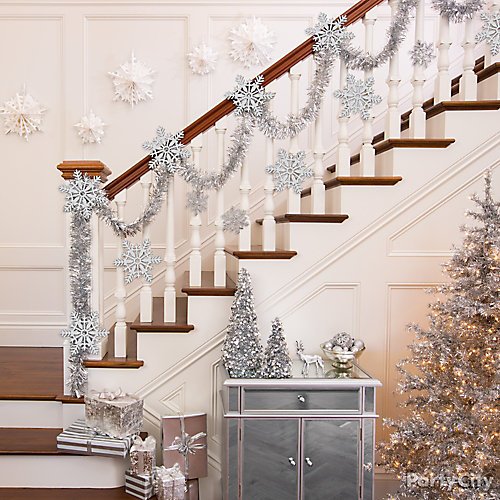 Idea 4: Ornament your bannister with shiny tinsel!
Decorating your stairway increases the scope of your wonderland, so drape garland in swags up the rails like a flurry and hang snowflake decorations on the wall above. Continue decorating in silver and white for a sophisticated scene.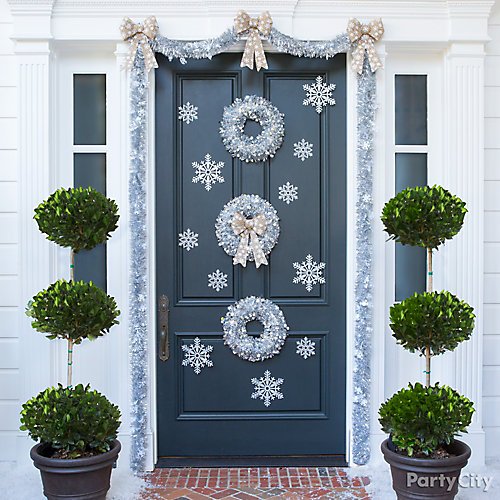 Idea 5: Gild your door in silver and gold
Drape the entrance with snowy decorations to invite them into your winter wonderland. Frame your door with silver garland, swagging it at the top, and accent with gold bows. Hang three tinsel wreaths and scatter some snowflakes so it looks like snowfall.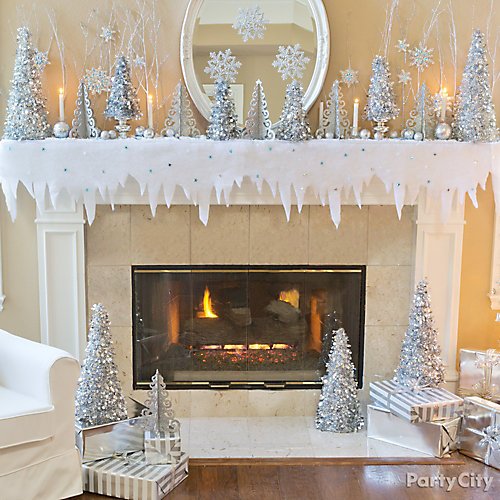 Idea 6: Create an enchanting world of ice
Use silver trees of all sizes and shapes to create a magical silver forest. Complete the look with a garland and hanging five-point silver stars. Add silver snowflakes all around and light white candles for a beautiful effect.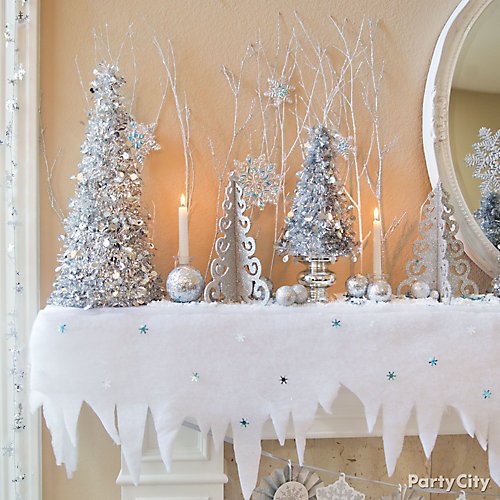 Idea 7: O come all ye tinsel trees!
To create this magical snow scene on a mantel or shelf, start with a snow blanket, trim some points for icicles and add sparkle with bits of silver and blue snowflake confetti. Create a forest of metallic trees and add snowflakes and glowing candles. It's easy to create a magical winter wonderland in any space, large or small!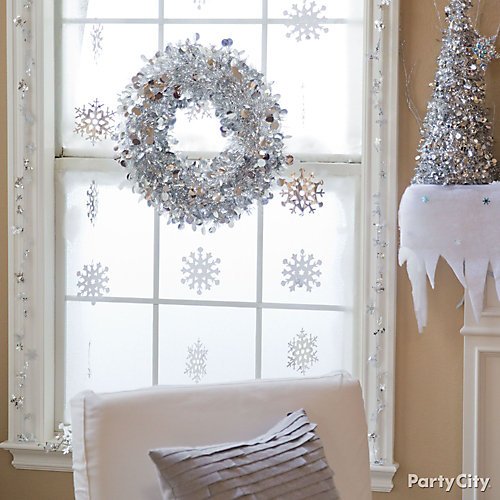 Idea 8: A snow-kissed window is easy and eye-catching!
For instant holiday magic, deck the windows (and halls!) with a few strings of metallic snowflakes and hang a festive silver tinsel wreath in the middle. Line the window frame with snowflake or star wire, and everyone will enjoy your warm and cozy winter wonderland!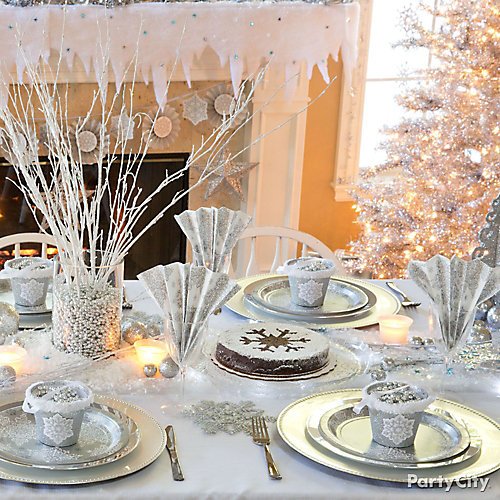 Idea 9: Sensational snowflake ideas!
To create an elegant snowy tablescape, start by placing a white table cover like a layer of fresh snow. Try to use only shiny silvers and clear-as-ice glassware. For an added touch of charm, turn your napkins into paper fans. It's so easy: open a paper snowflake napkin halfway, then make accordion folds all the way to the end. Place one end of the folded napkin into a clear goblet and let the rest fan out. Finally, make sure there are snowflakes galore!