Having the best backyard party is so much easier than you think! That way you and your family can relax and enjoy your day outdoors.
To make any day extra special and fun, choose a theme for your backyard celebration. Summer fruits are especially appropriate, like watermelons. Once you settle on a refreshing theme, get tableware and props that will bring extra color to your tablescape. A marquee sign is also a great centerpiece.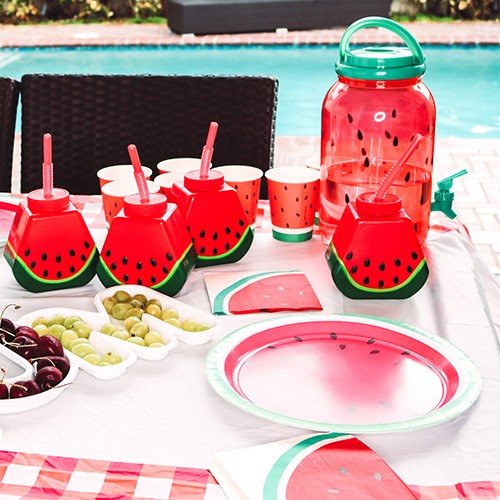 Supplies:
Watermelon Drink Dispenser Kit
Tutti Frutti Watermelon Paper Dinner Plates
American Summer Red Gingham Plastic Table Cover
Light-Up Watermelon Marquee Sign
Watermelon Cup with Straw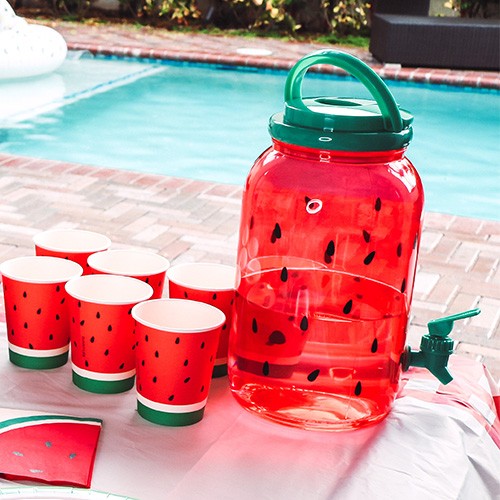 Since you will be spending so much time outside, remember to hydrate. The Watermelon Drink Dispenser Kit includes everything you need to make it fun to drink water, iced tea, fresh lemonade or your favorite beverage.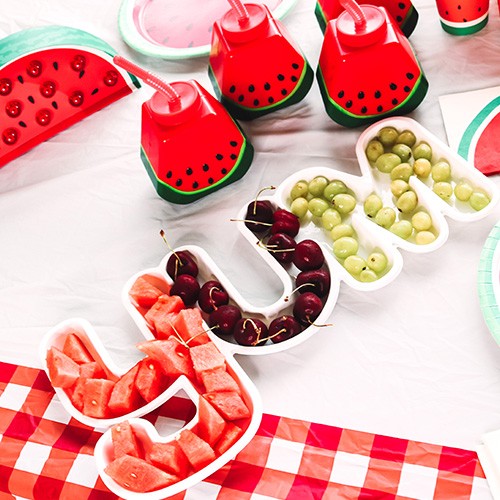 For snacks, fresh fruit is always a great idea. Be creative when serving it to make it extra appealing. The Sweet Treats Yum Platter is so cute, and you can fill it with watermelon, cherries and any fresh fruit you have handy. Tweens and teens love frozen grapes!
Have fun and remember you never need an excuse to celebrate the every day.