You'll make them think you had the help of voodoo magic
Cast a spell with a tribal makeup look to raise the dead! Follow our step by step guide to create a witch doctor makeup look with tribal earth tones for a spooky ceremonial appearance.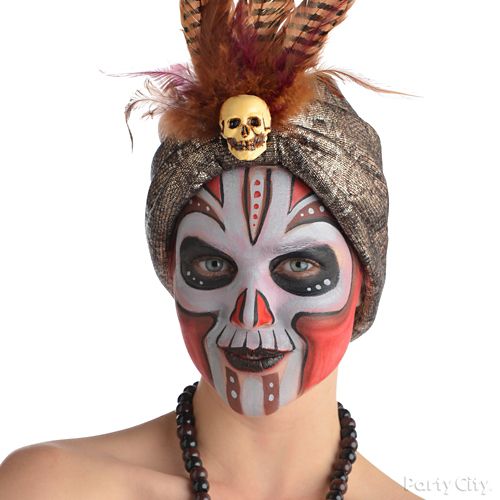 How-To
Supplies:
White face paint
Black face paint
Makeup crayons in red and orange
Brown cream makeup
Black lipstick
Makeup brush
Setting powder or spray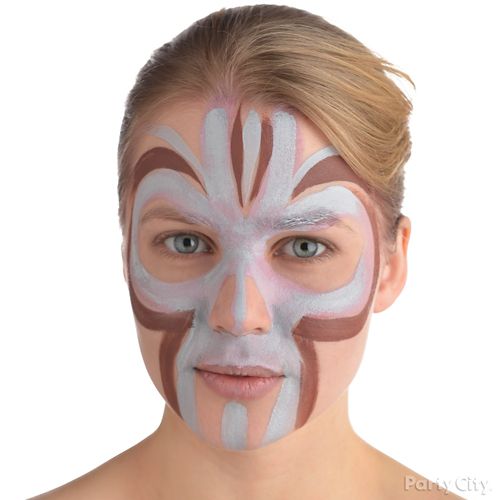 1) Apply white and brown
Apply white base, leaving space for designs. Use brown cream makeup to create tribal accents.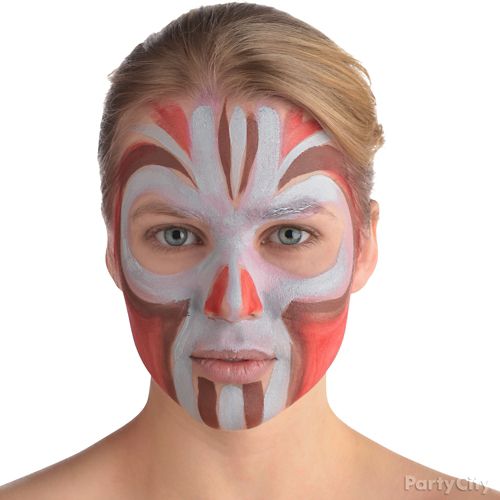 2) Add accent color
Use orange crayon to fill in brighter areas on the forehead and lower cheeks. Draw two stripes on the nose.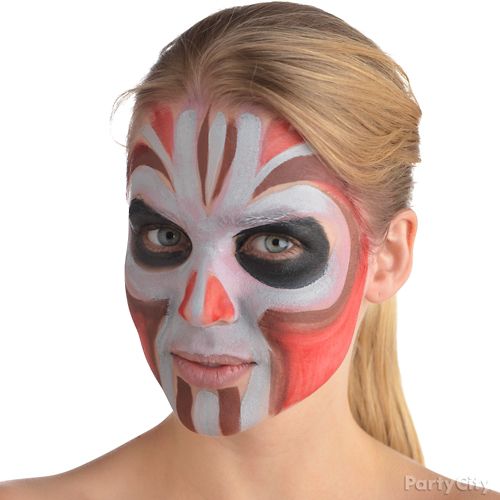 3) Circle the eyes
Use black makeup to circle the eyes.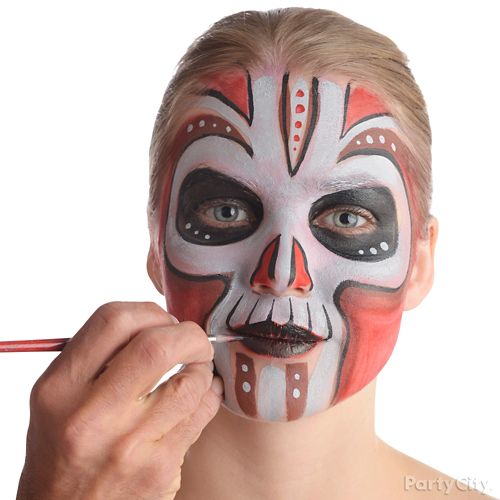 4) Apply details
Blacken the lips with lipstick and use black makeup on a brush to outline shapes and draw lines on upper lip. Add dots with white and red makeup on a brush.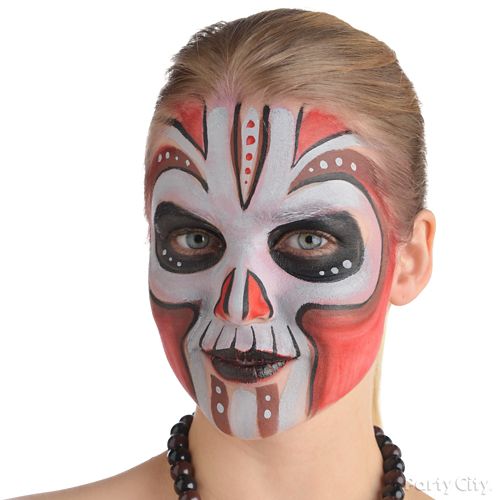 5) Set your makeup
Set the makeup with setting powder or spray.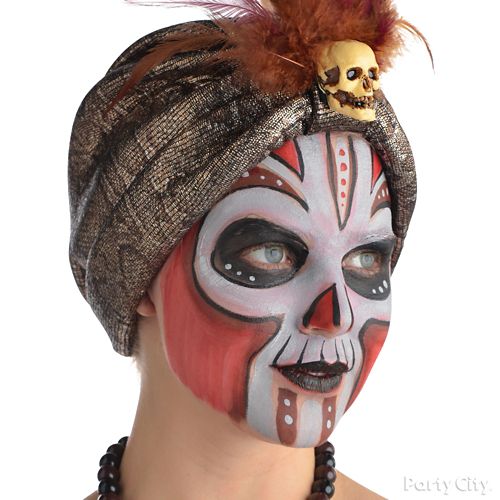 6) Finish the look
Call the spirits with a claw necklace and headdress of feathers and bones. You've completed your mystical transformation!