She said, "Yes!" to love and a new life—and that's a reason to celebrate. Sure the bridal shower will be different than ever before, but it can still be filled with laughter, smiles, and good vibes! Just follow our guide to a virtual bridal shower that celebrates the journey from first kiss to wedded bliss!
Step 1: Think theme
So, what's the Bridal Shower theme? That will determine everything else in the party planning process. This is where you get to let your imagination run wild to come up with a party design that brings your unique vibe to life. Let's brainstorm together.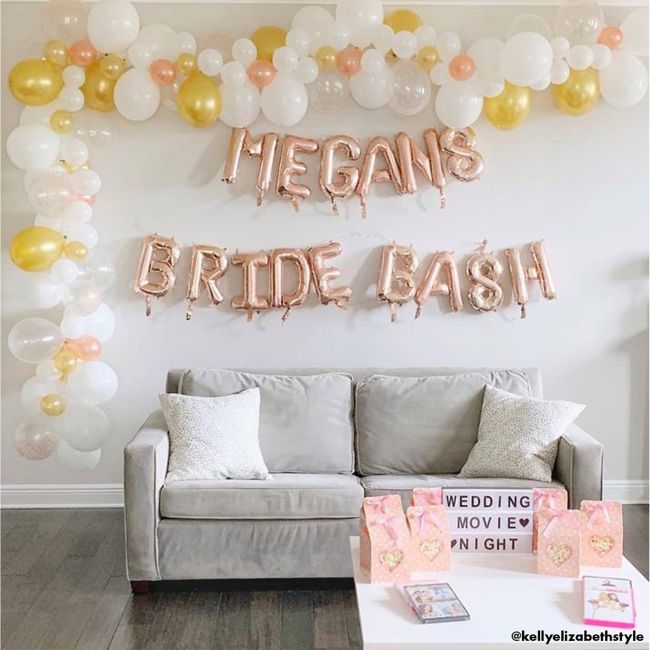 Step 2: Begin your checklist
1. Here's some inspiring Bridal Decor that the bride will LOVE!
2. Bring the WOW with Bridal Balloons - Ring-shaped, Heart-shaped, we've got it all!
3. Have Bridal Shower Favors delivered to all of your party guests!
4. Accessorize the Bride and her guests with these fun Bridal Party Accessories. Don't forget something for the groom too!
5. Bake a sweet treat in honor of the Bride – Click here for inspiration.
6. Can't forget the beloved Bridal Shower Games - And the great thing is many of ours can be done virtually too!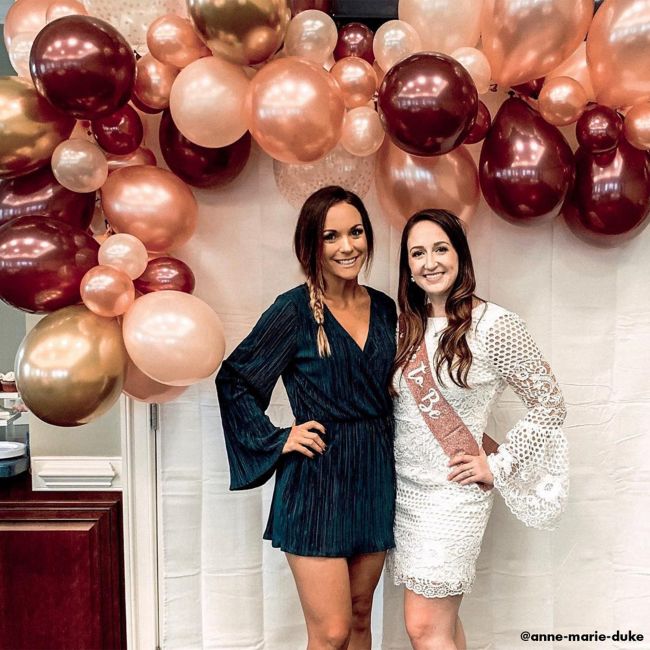 Step 3: Gather your guest list
Now that you know your theme, this is easy. Choose your invitations according to your theme. And don't forget the essentials:
The link with your preferred virtual party platform and itinerary
Date & time
Treats for everyone to enjoy in unison
Attire requirements - pick a color theme for everyone to wear or matching shirts with fun saying, whatever you want, just make it fun!
Activities and games for the big day!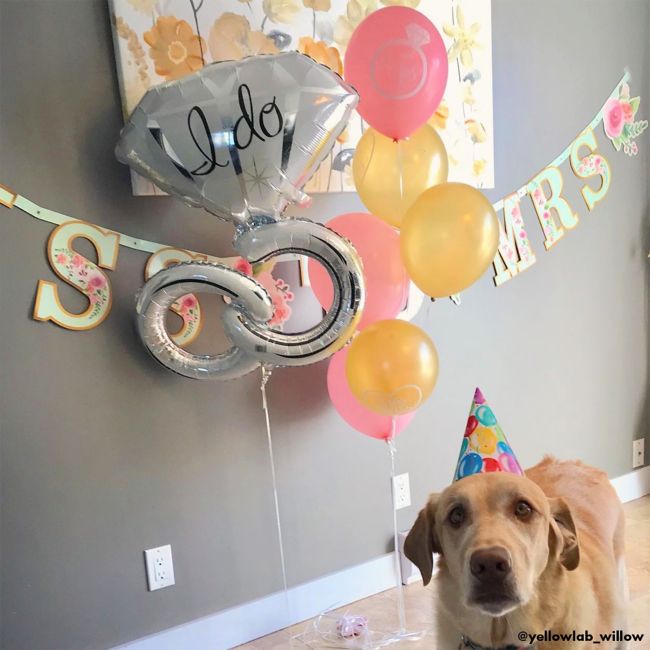 Step 4: Bridal Party Kits
Bridal Party Kits go a long way in creating a shared experience that feels as is you are celebrating together, even while apart. Go down the guest list and either drive by their homes to drop off their Bridal Party Kits and all festivity activities or be sure to have them mailed in advance.
Step 5: Get social!
Share your virtual party photos on social media by tagging @PartyCity and encourage your guests to do the same! We may even feature your party on our social channels and site.
Bonus tip: Create a unique hashtag for the #BrideAndGroom so the memories last a lifetime (just like their love)!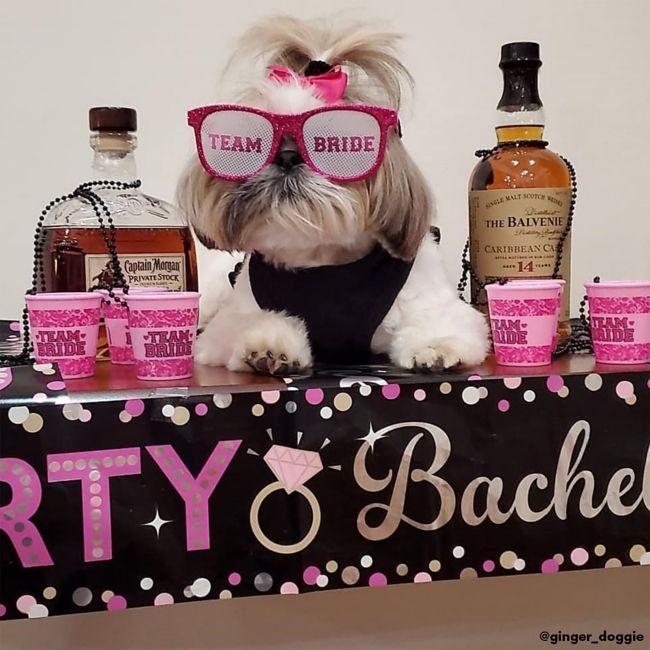 Step 6: Organize your itinerary
1. Set up your Party City virtual party decor
2. Get dressed for the occasion, whether that means putting on a sash or your festive attire.
3. Bring out all edible goodies
4. Select the perfect Bridal playlist
5. Start the virtual Bridal Shower celebration!
6. Begin with introducing all of your guests, and of course the Bride!
7. Follow with any Bridal games and activities you've set up, here are some of our favorites:
Bride-to-be Advice cards - everyone can read theirs on the virtual party
Have guests provide fun date ideas for the bride and groom to complete in their first year of marriage
What would the Bride Say game!
Who knows the Bride best?
Open gifts, showing your guests all the joy their gifts have been able to provide to the Bride!
8. Once the shower is almost over, thank everyone for attending and for showering the bride with so much virtual love!