Spread the (baked) love! Easy and adorable Valentine's Day treats to make with your cupid companions! Skip the box of chocolates this year and get your gang together to make desserts from the heart. Trays of cookies, brownie pops, and more darling displays will have your heart's desire falling in love faster than Cupid's arrow can fly! You're sure to swoon for these ideas that'll melt their hearts and please their tummies.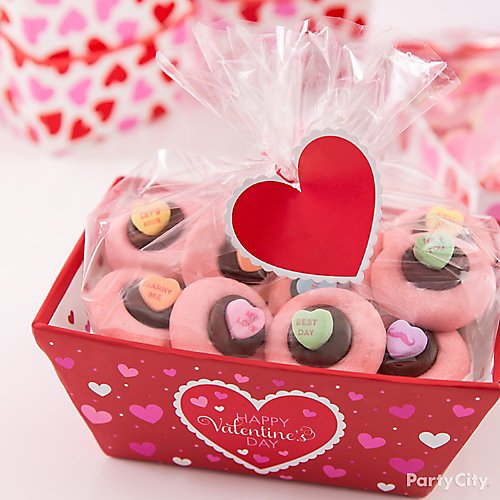 Idea 1: Pack a box of edible love notes
Start a sweet conversation with these candy-heart cookies! Hand out lovely containers filled with sweets like these candy-heart thumbprints. This valentine's gift tray comes with a bag, ribbon and gift tag – everything you need for a sweet gift!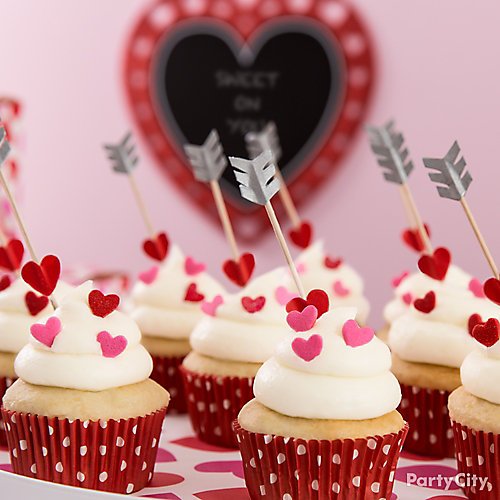 Idea 2: Cupid's arrow strikes again!
The way to their hearts is through these yummy cupcakes featuring a creamy cloud of icing with a sprinkling of hearts and an arrow pick. Watch them fly off the tray in cute polka-dot baking cups!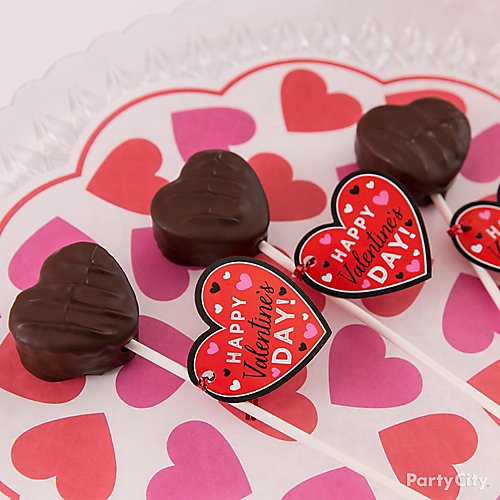 Idea 3: Hand out brownie bites with heart!
Melt hearts with brownie pops dipped in melted candy! All you need to make these heart-shaped treats is a silicone baking mold, lollipop sticks, and chocolate candy melts. Serve your mouthwatering morsels on a beautiful tray with a heart-printed pattern underneath – so sweet!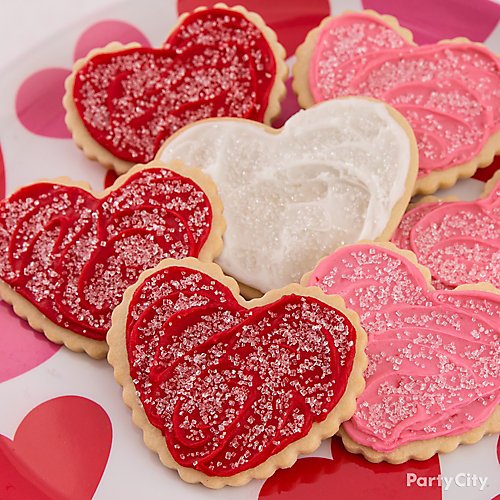 Idea 4: They'll ♥ these to-go treats
Make hearts happy with these perfect packets of sweets! These plastic bags are printed with hearts and come with a matching tag. Deliver little packets of love to your sweethearts, or let them take them home as party favors.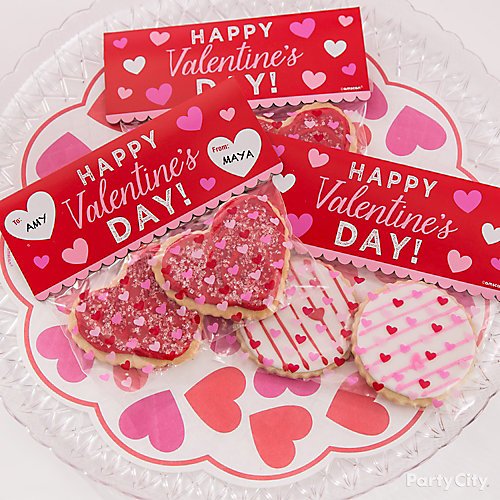 Idea 5: One bite and they'll be yours!
Make their hearts go pitter-patter for these works of heart! Use a cookie cutter to make heart-shaped cookies with a scalloped edge, then decorate in pretty shades of white, pink and red cookie frosting. Add a dusting of sparkling sugar for the final glittering touch!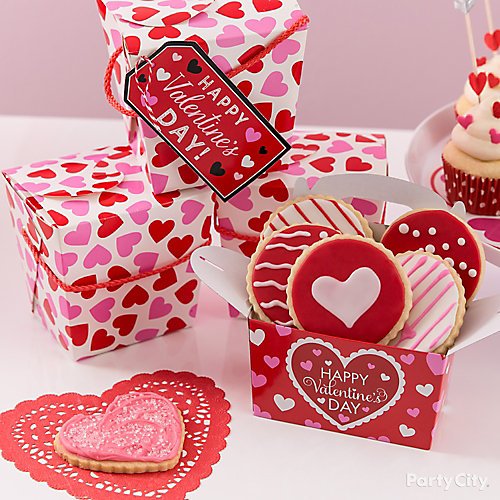 Idea 6: Better than a box of candy!
What better way to say "Happy V-Day" than with a darling box full of desserts picked just for your valentine. Pre-pack boxes or leave them on the dessert table for your guests to fill to their heart's desire. No matter what age your valentine is, they'll love receiving a box of special treats!