Have you ever wanted a fun and unusual Christmas Tree? I have always been drawn to different decorating for Christmas trees. I lean towards the "pretty" trees. I have had a "pink" Christmas Tree and a "mint green" decorated tree. I look to use all kinds of different things to decorate a Christmas tree. While perusing my local Party City I found an adorable gift bag and just like that, I found my next "theme" for my office tree!
As I continued to shop, I put a lot of fun things in my basket! I spent quite a bit of time in the wedding section and the Unicorn Birthday section. For the tree topper, I used a Unicorn Headband and a paper fan! I love the mini Unicorn Piñatas and they are perfect in my tree! I found beautiful tinsel garland in the holiday section and made fun Unicorn Puff ornaments! Here is how to make your own!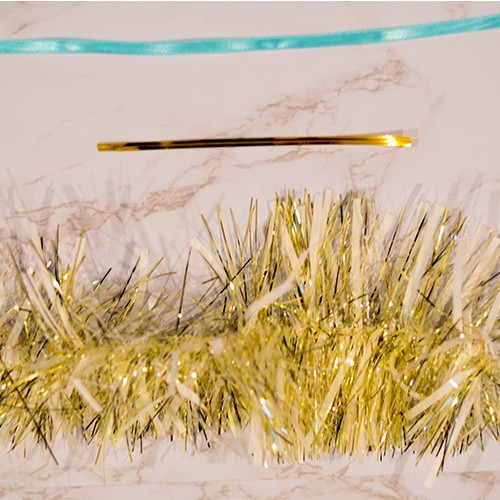 Supplies:
Gold & White Tinsel Boa Garland
Wilton Twist ties (from the lollipop kit)
Ribbon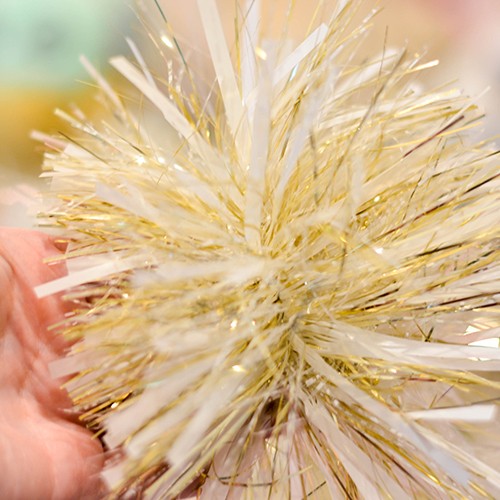 Instructions:
1. Wrap an 8-inch piece of tinsel around 2 fingers
2. Place twist tie underneath the tinsel between your two fingers
3. Bring the ties up around the tinsel, place 8-inch piece of ribbon between ties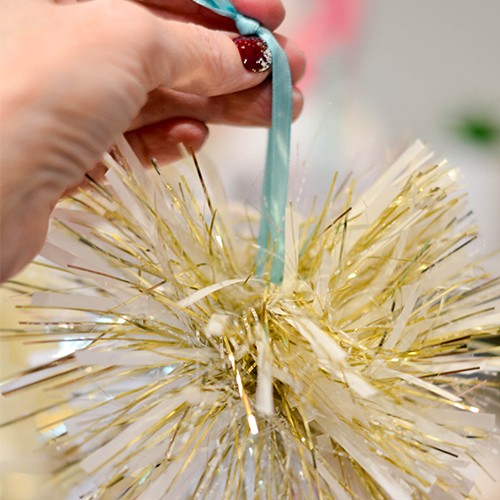 4. Twist ties together, take ribbon and tie in a knot, fluff the tinsel to your liking and your ready to hang your Unicorn Pom on your tree! These are awesome for all trees and you can use so many different colors of tinsel!