Wouldn't be caught dead in anything but the hottest costume? We have the most in-demand new looks this season, as well as the tried-and-true Halloween favorites. Check out the characters from your favorite movies and comics or trending mix-and-match costume ideas from Alice in Wonderland to witch doctor, or shop all Women's Halloween Costumes!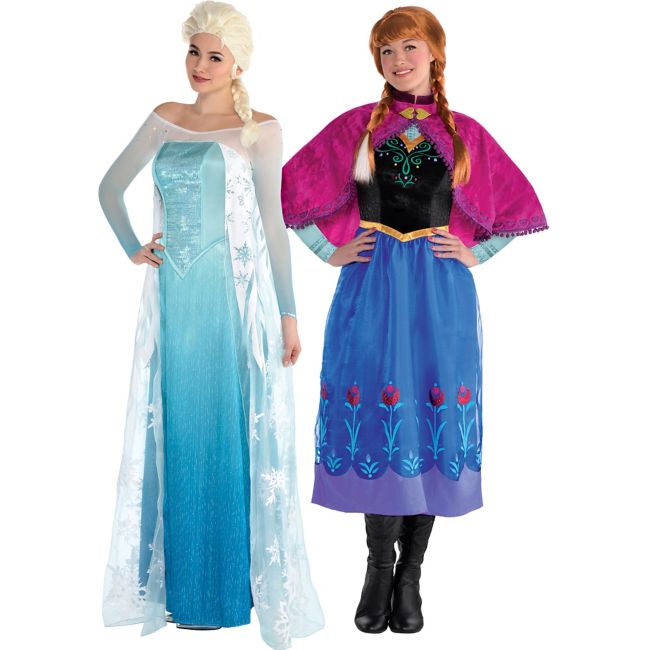 Idea 1: Go Glamorous as Anna or Elsa
Wigs, wands and premium costumes make your Anna and Elsa looks both fun and fabulous! Look stunning in a decadent gown that makes you feel like a princess from a wintry wonderland.
Shop Arendale's Coolest Fashions!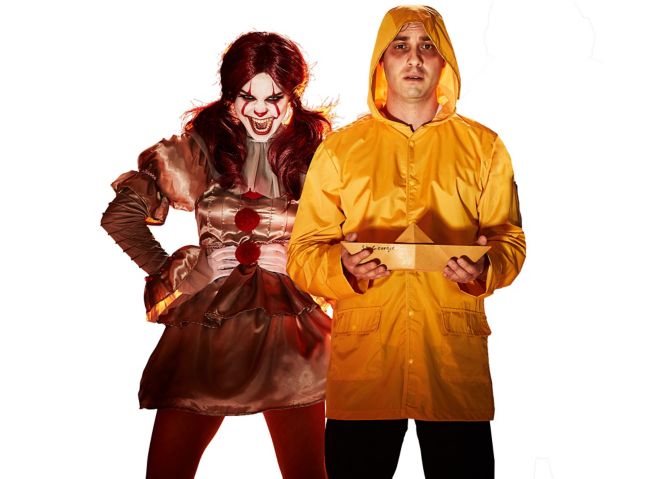 Idea 2: Petrify as Pennywise!
Give them a spook at the Halloween party when Pennywise the dancing clown floats in! Clown makeup completes this terrifyingly iconic look.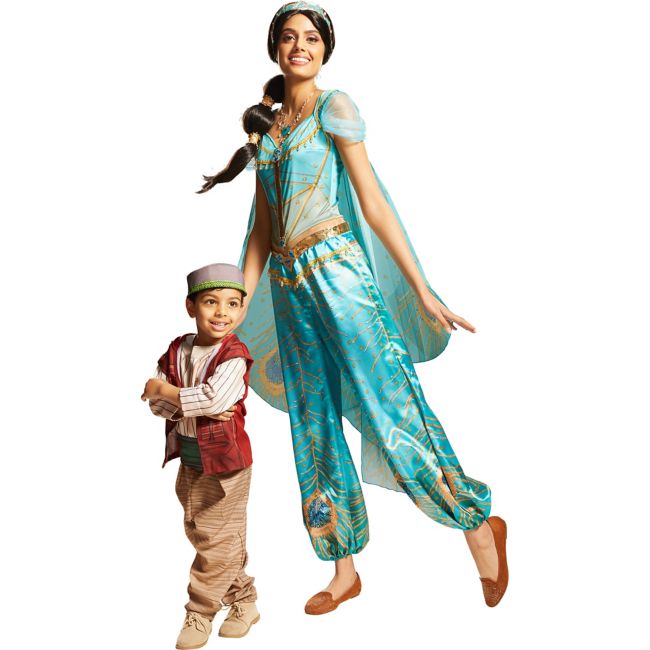 Idea 3: Have a Royally Good Time as Princess Jasmine!
Your Halloween will be fly when you embody the magical Arabian princess in this vibrant, elegant costume! Choose your favorite Princess Jasmine look from the live-action movie: blue, pink or purple.
Pick your Princess Jasmine Look!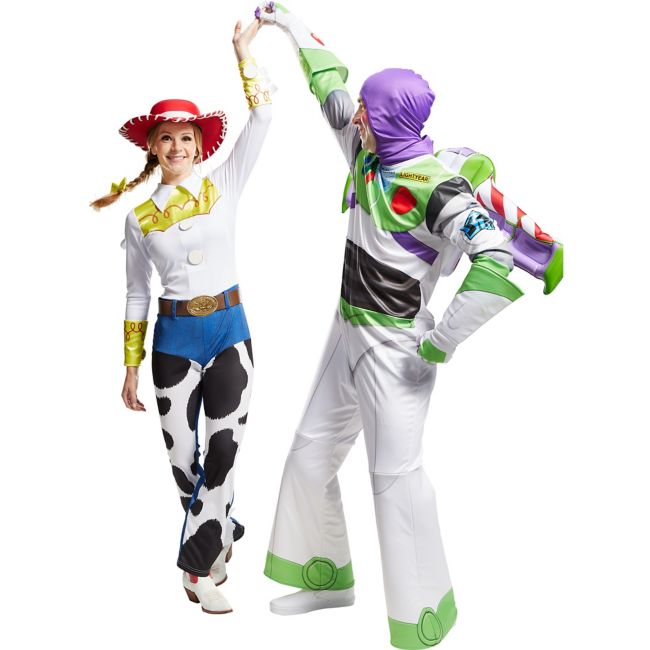 Idea 4: Bring the Action to Life as Jessie
This spunky cowgirl doll is ready for playtime! If you've ever been told "You're such a doll!" then this is the costume for you this Halloween.
Bring Jessie Out of the Toy Box!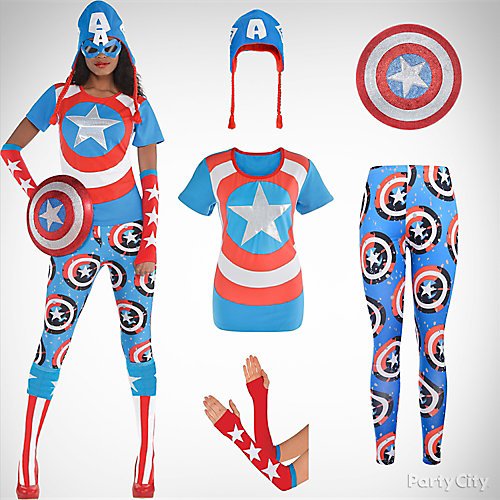 Idea 6: Be epic in an American Dream costume!
You're an American Dream in a sexy superhero outfit! Save the planet in heroic accessories like patterned leggings and an epic t-shirt. Add fingerless gloves, a Peruvian hat and a shield prop for a winning impression. You're ready to save the day!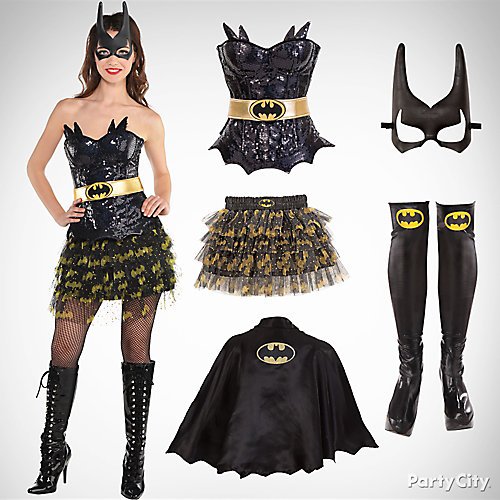 Idea 7: Be batty in a Batgirl costume!
You'll be all that in the sexiest superhero costume of Halloween! Fly through parties as Batgirl in a sequined bat-wing corset and a black tutu and mask. Make it more epic with thigh high boots and cape. See all Batgirl Costumes.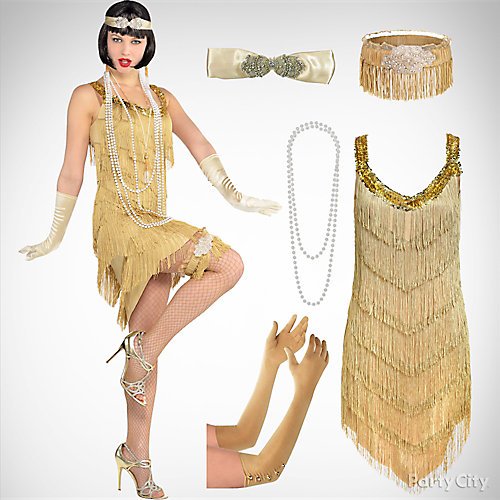 Idea 8: Be jazzy as a flapper!
You'll be as bubbly as a glass of champagne as a fringed flapper! Start off your jazzy 1920s look with a fringed gold dress and a little black wig. Add your personal style with accessories like long gloves, a sparkly headband, pearls and fishnets. You can travel back in time with all of our '20s Flapper Costumes. Now dance 'til dawn!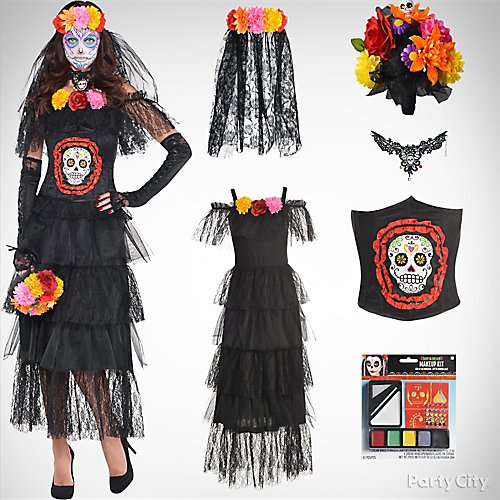 Idea 9: Be bad to the bone in a skeleton costume
Get a bone-a-fide beautiful look from head to toe as a Day of the Dead senorita. Start with a lacy black dress, then spook it up with a skull corset, head veil, flower bouquet and choker. Complete the transformation with Day of the Dead makeup for a to-die-for look that'll have the guys and ghouls turning over in their graves!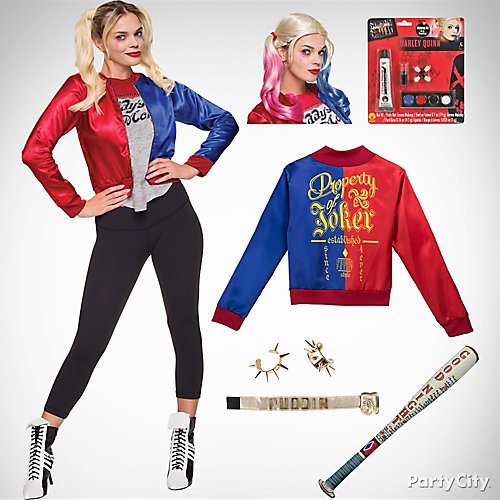 Idea 10: Be crazed as Harley Quinn
Strut your stuff with your squad in an irresistible mix-and-match Harley Quinn costume look. Wear your crazy love for the Joker on your sleeve with wicked wearables like a Harley Quinn jacket, a pigtail wig and spiked bracelets and choker.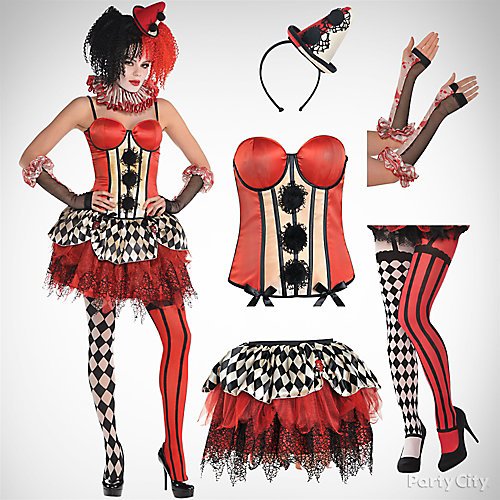 Idea 11: Be freaky in a women's jester costume!
Tickets please! A mix of circus chic and jester freak, Jesterina accessories make you the star of the big top. Be a creeped-out clown in a mix of accessories like a form-fitting corset, red and black wig, and layered tutu. Add printed Harlequin leggings, a mini clown hat, blood-spattered gloves and clown makeup for a sideshow look that's creepily sexy.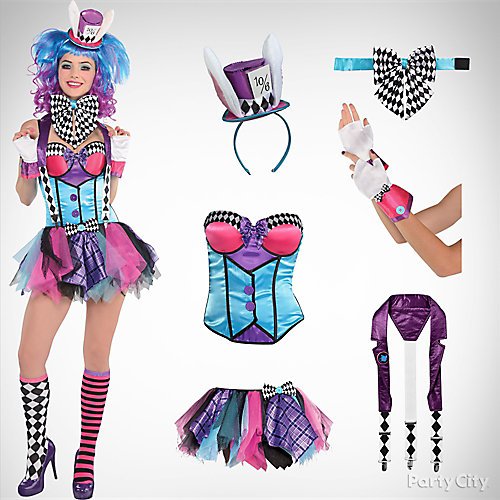 Idea 12: Be madcap in a women's Mad Hatter costume!
Have a very merry un-birthday as the madly sexy Mad Hatter! You'll be the tea party hostess with the mostess when you create a unique look starting with a colorful corset and layered tutu. A mini hat headband and fingerless gloves make it a marvelous look that will make them lose their head. If this isn't your look, tumble down the rabbit hole of Alice in Wonderland Costumes. You'll be ready for Halloween parties and unbirthdays!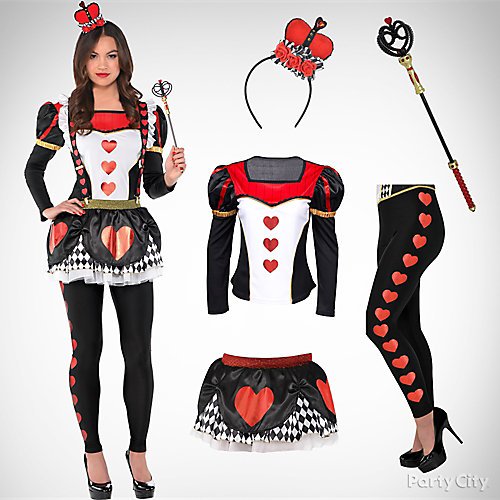 Idea 13: Rule the court in a Red Queen costume!
Heads will roll when you become a Red Queen with a touch of gothic glamour. Start with a royal shirt and tutu, then take it over the top with suspenders, printed leggings and a mini crown. Carry your scepter for a fierce Alice in Wonderland look that'll have the guys and ghouls grinning like Cheshire cats!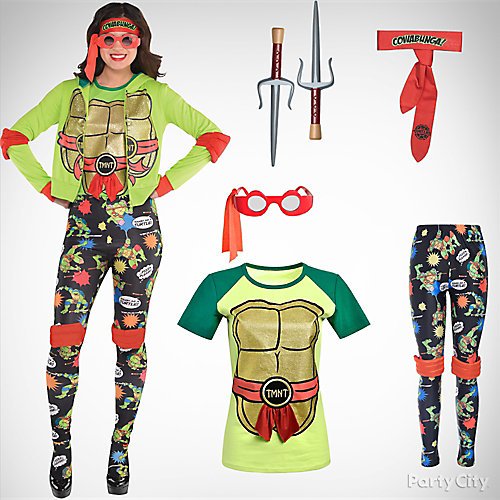 Idea 14: Be shell-shocking in a TMNT costume!
Give 'em shell shock as a sassy ninja with turtle 'tude! Show off your love of the Teenage Mutant Ninja Turtles in turtle-rific printed leggings with attached knee pads and add a t-shirt and hoodie. Then add Raphael glasses, headband and "sais" weapons and you'll be the best-dressed ninja at the party – turtle power!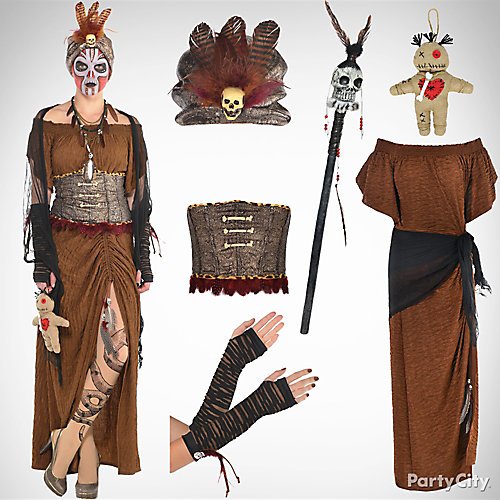 Idea 15: Cast a spell in a Witch Doctor costume
This year's hot new costume idea is a spooky Witch Doctor with tribal style. You'll cast a spell with an off-the-shoulder dress and curve-enhancing corset. A feathered turban, rattling skull scepter, fingerless gloves and spooky makeup are the perf finishing touches to your trance-inducing look. A freaky voodoo doll is a must! Shop all Witch Doctor Costumes.