A look that's anything but tame
The big cat's out of the bag because we're going to show you the secret of how to unleash your inner tiger with this fun and easy makeup tutorial. Get ready to roar!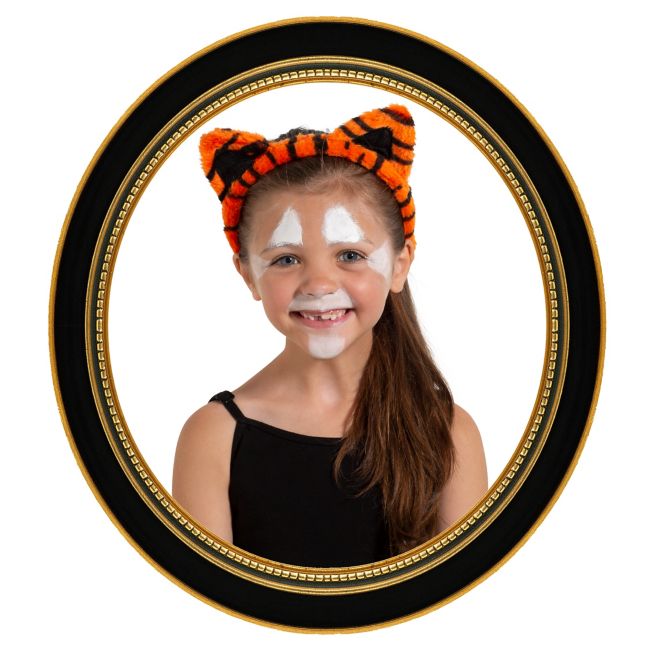 Step 1:
Begin by pulling your hair away from your face. Apply white cream makeup in small triangles above the eyebrows and next to the temples. Then give yourself a broad moustache and little beard.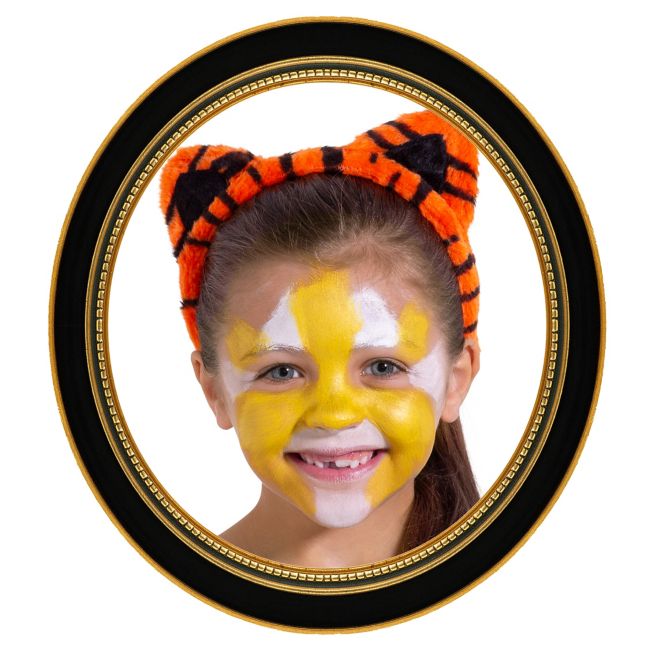 Step 2:
Add yellow cream makeup to the parts of your face not covered by white makeup. Leave unpainted areas around your eyes.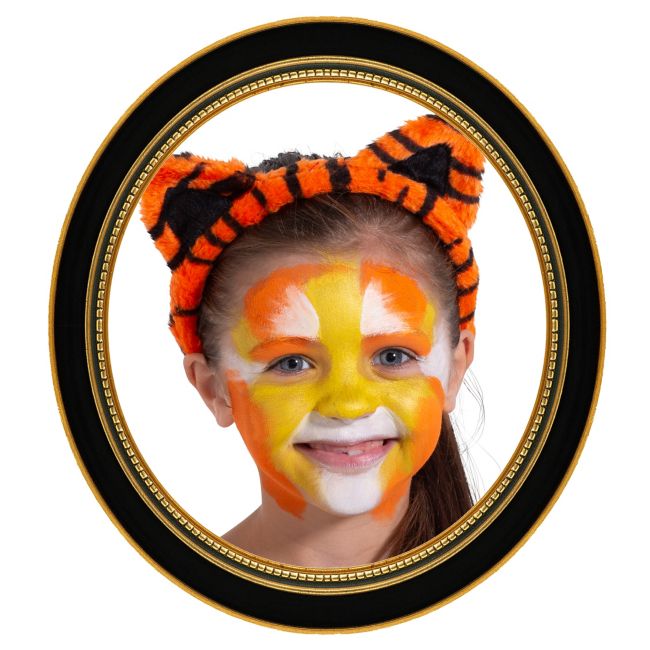 Step 3:
Add dashes of orange cream makeup as in the photo and blend in the edges to accent your cheeks, forehead and eyes. Lightly blend all the makeup edges where they touch each other.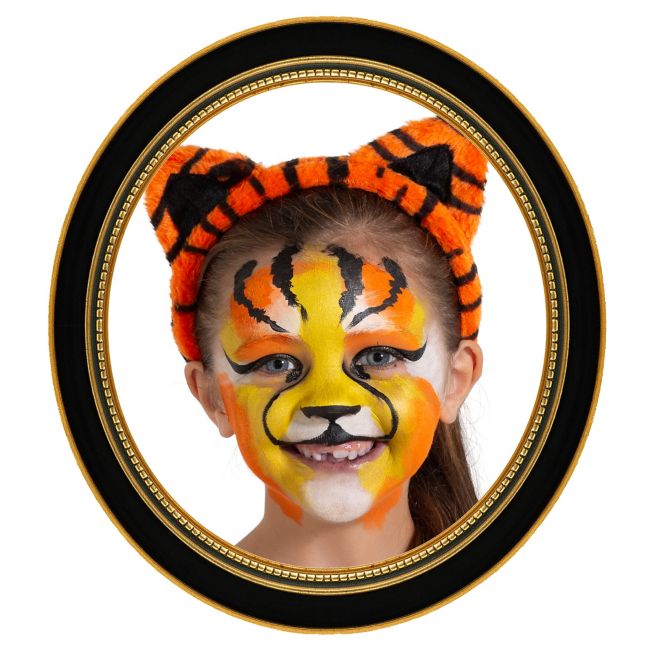 Step 4:
Take black makeup and add your ferocious tiger striping to your forehead. Don't forget to squiggle the lines a little. Give yourself a little black nose and striping, to bring out your eyes and under your nose.
Step 5:
Finally, take your black makeup and add small squiggly stripes in between your main stripes. This will give your face the appearance of being surrounded by fur. Now look in the mirror and say "grrrrrrr!"