This summer is our very first summer with our pool and we plan to spend every sun filled moment in it! Party City has always been my favorite spot to purchase pool floats. The quality, the price and the designs are unlike any store I've stepped into.
When I was planning this pool party with the kiddos I couldn't leave out balloons, bubbles, and sunglasses! Finding everything we needed in just one spot was amazing!! Plus having it quickly delivered, for FREE was such a blessing… especially right now! The kids had an amazing time, spending hours in the pool, I know this summer will be one full of memories.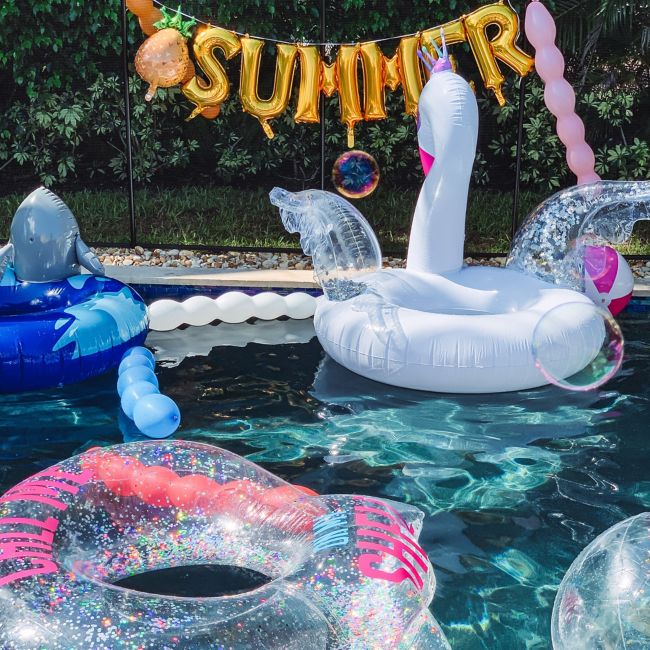 Supplies:
Air-Filled Gold Summer Letter Balloons with Pennant Banner
Squiggly Balloons 15ct
Glitter Beach Ball
Round Shark Pool Float
Seashell Confetti Pool Float
Swan Confetti Pool Float
Mermaid Games Summer Activity Kit
Shark Blast Summer Activity Kit
Make a Splash with these Floats!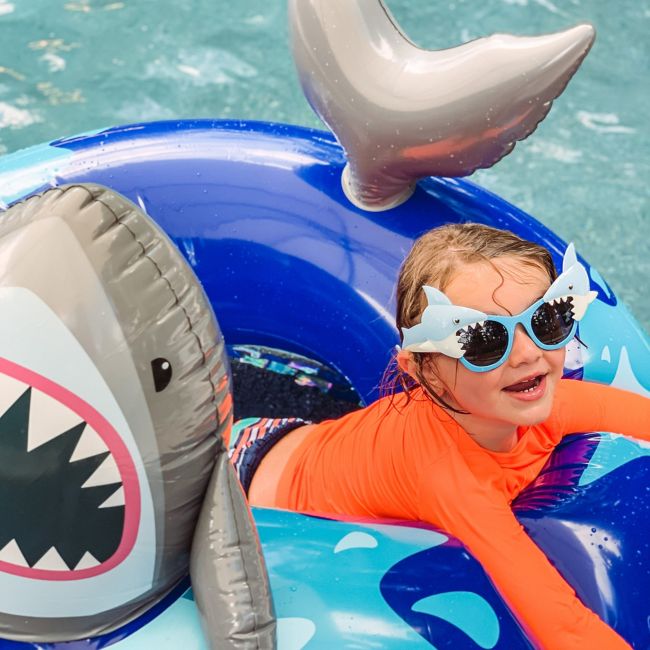 Pump up the Fun!
Thank goodness I had previously purchased a balloon pump because it made pumping up all of these balloons and floats super easy! The kids lit up with joy each time I brought out a new ball or pool float, then when I blew up the balloons it really was a party!