While many camps have been canceled for summer 2020, you can create a fun camp atmosphere for your kids right in your own backyard. Think of all the activities you loved about summer camp and replicate them at home using fun products from Party City. Water sports, relay games and nighttime adventures are just a few activities you can recreate for backyard summer camp memories.
Supplies
Relay Races
Inflatable Starfish Ring Toss Game
Toss & Catch Game Set 3pc
Glitter Beach Ball
Water Fun
Banzai Tug of War Slime Pit Game
Water Fight Summer Activity Kit
Tornado Tide Water Blaster
Fill 'n Pump Water Blaster
Giant Unicorn Sprinkler
Glow in the Dark Night Games
Patriotic Red, White & Blue Glow Stick Flying Disc
Glow Ring Toss Game
The Glow Football
Glow-in-the-Dark Beach Ball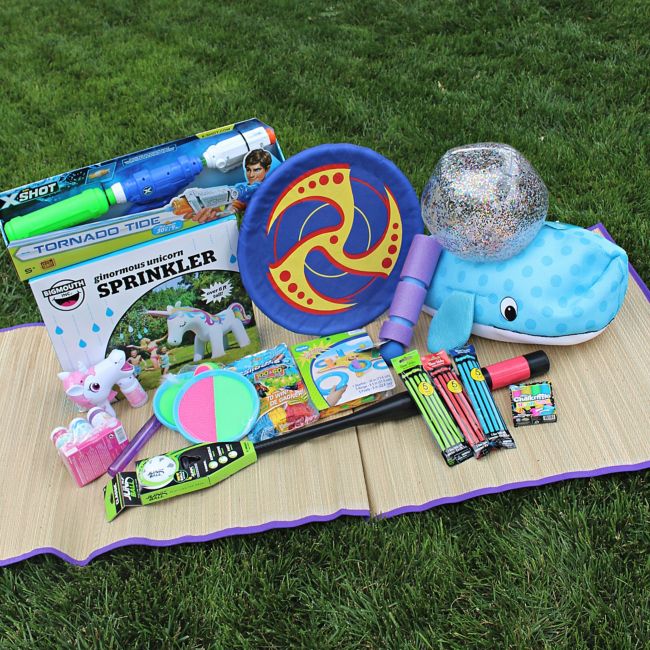 Get your Backyard Camp Essentials: 
Step 1: Relay Races
I remember lots of relay race competitions during summer camp as a kid. Often cabins would compete against each other for extra swim time or first in line at dinner. Challenge your kiddos to compete against the clock instead. Set a timer for a minute and see how many times they can toss and catch, keep the beach ball off the ground or toss the rings on the pegs. Beach balls and inflatable pool toys aren't just for water- think outside the pool to use them in these relay games too.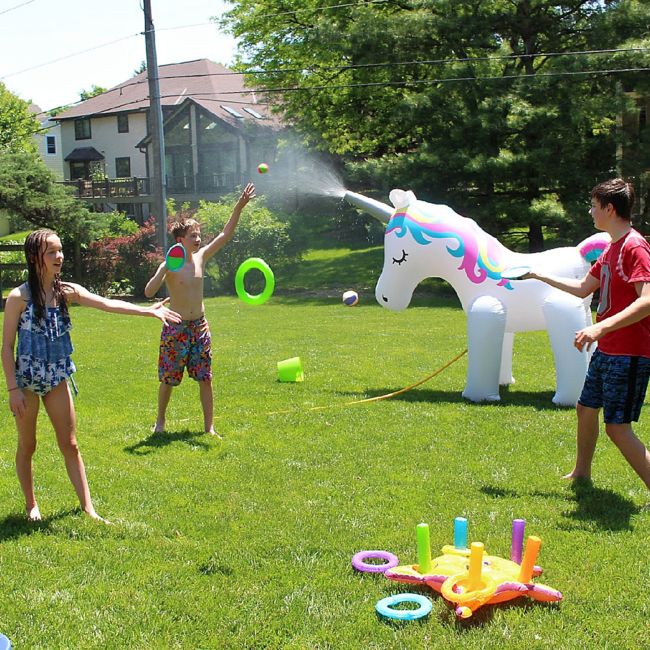 Step 2: Water Works
What camp experience is complete without water fun and games? A good old fashioned water balloon toss or water gun fight is perfect backyard fun. And snag a giant unicorn sprinkler for the perfect backdrop and to cool off in between activities.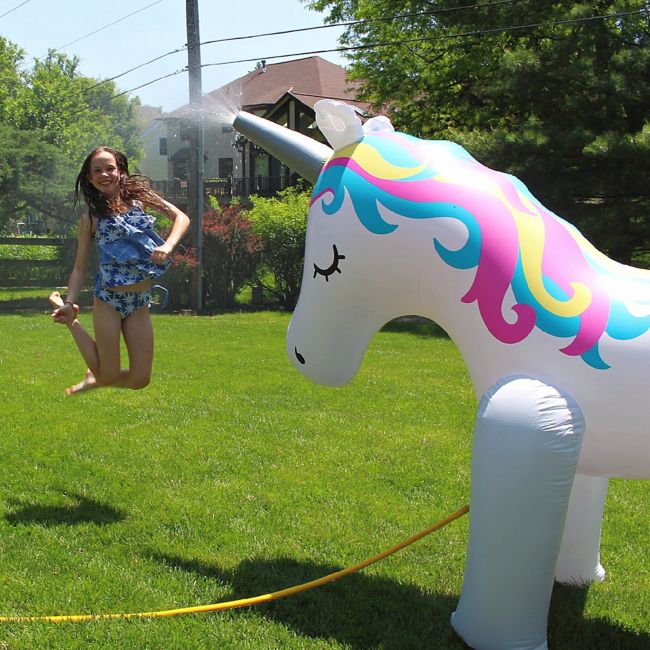 Step 3: More Fun After Dark
When the sun goes down, camp fun can continue. Party City sells tons of fun glow-in-the-dark products too. Balls, discs and even ring toss mean you can extend the relay games into the night. Catch fireflies and glowing beach balls too.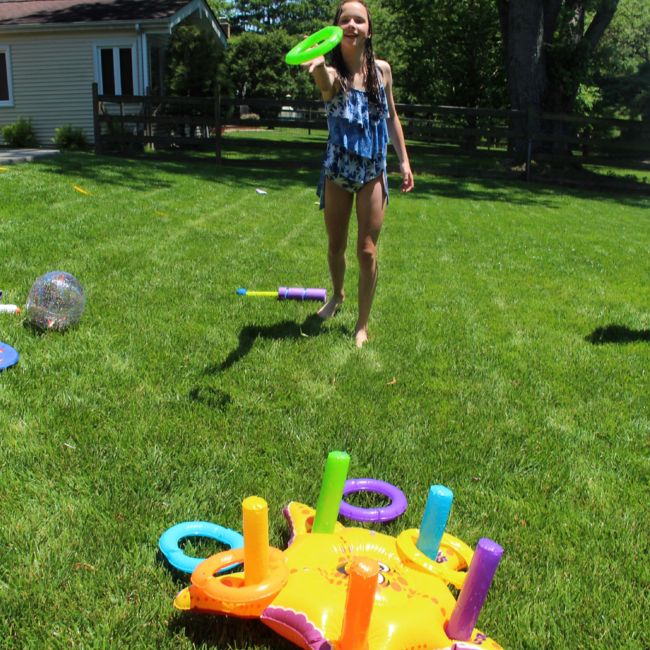 Step 4: "Chalk it up" to good times!
Don't forget that bubbles and chalk are always fun for patio play and not just for toddlers. Create mosaic art with chalk and make a "sign" for your camp. Combine the bubbles and water guns for a little target practice fun. By recreating summer camp fun right in your backyard, it's sure to be a memory your kids will always remember. "Remember that summer we had camp in our backyard? That was so fun!"