Make fresh fruit Sofia snazzy!
Sofia gives fruit a touch of princess personality! Cut watermelon in her favorite flower shape and create the kabobs using colorful Sofia the First fun pix.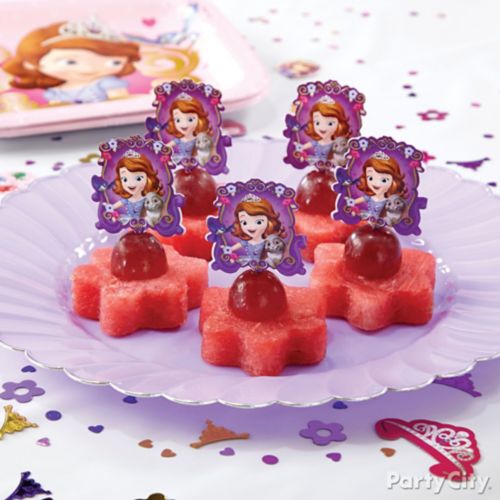 How-To
Ingredients:
Supplies:
Flower Cookie Cutter
Sofia the First Fun Pix
1) Assemble kabobs
Cut a slice of watermelon 3/4 in. thick. Use flower cutter to cut blossom shapes from watermelon. Insert fun pix through grape, then through watermelon.