Scary skeleton. That's using your skull.
No bones about it, everyone loves a great skeleton. Creepy, fun and super easy, your skeleton will be a Spooktacular hit wherever you go. Transform using these simple makeup tips and prove to everyone it's what's inside that counts.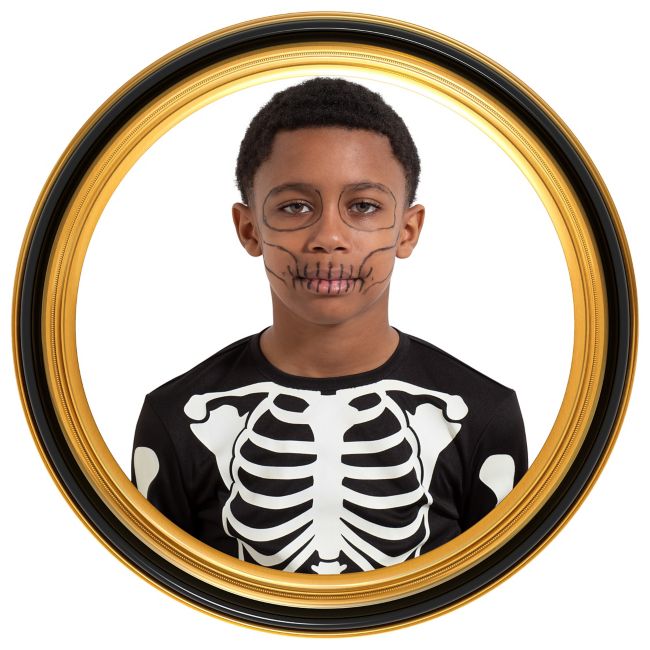 Step 1:
Begin by pulling your hair away from your face. Take your black makeup and make two large circles around your eyes. Then draw straight, vertical lines over your mouth and lips. Next, draw lines on the sides of your face connecting to your mouth to form an outline of your future skull face.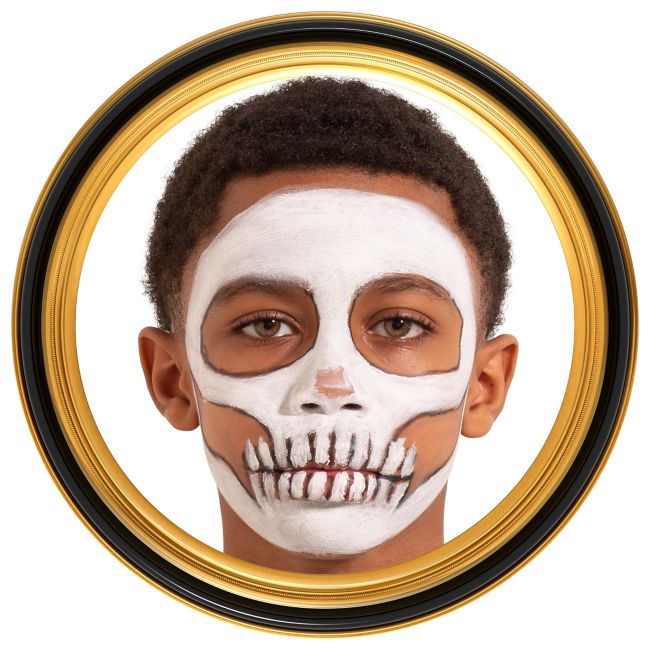 Step 2:
Take white greasepaint and fill in the lines you drew before, as shown. Carefully fill in the lines near your mouth to form "skull teeth."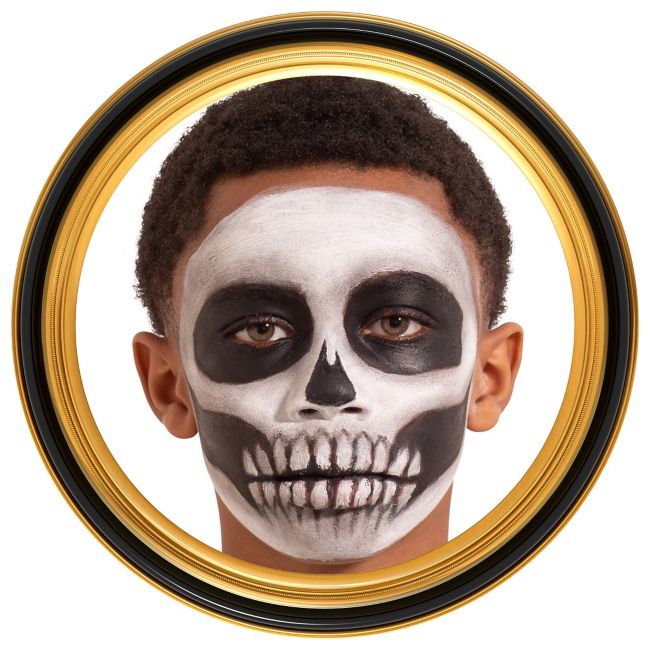 Step 3:
Next, take black greasepaint and fill in the areas around your eyes and on the sides of your face. Don't forget to do your nose and make sure you outline your teeth.
Step 4:
And finally, take your black makeup and add cracks here and there in your skull to give it that "spooky/rustic" look. Lastly, accessorize with an optional skeleton tee and you're done!