Party City has all you need to make a splash for your mermaid party! We used the Wishful Mermaid line along with their Tableware Party Kit which gave us everything we needed to go under the sea!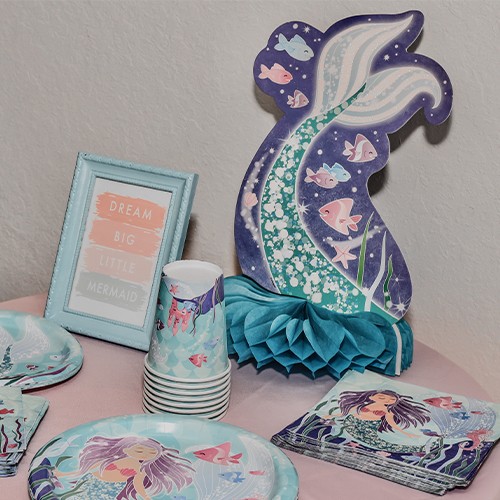 Supplies:
Silver Chrome Balloons 25ct, 11in
Robin's Egg Blue Chrome Balloons
Purple Chrome Balloons
Lavender Chocolate Sixlets
Robin's Egg Blue Chocolate Sixlets
Wishful Mermaid Paper Table Cover
Shimmer Mermaid String Decorations
Wishful Mermaid Tassel Garland
Wishful Mermaid Table Runner Decorating Kit
Glitter Mermaid Letter Banner
Mermaid Tableware Party Kit for 8 Guests
Pink Premium Plastic Cutlery Set 24ct
Mermaid Beverage Napkins
Mermaid Lunch Napkins
Mermaid Dessert Plates
Mermaid Lunch Plates
Mermaid Cups 8ct
Mermaid Honeycomb Centerpiece
Wilton Creamy White Candy Melts (vanilla, lavender and blue)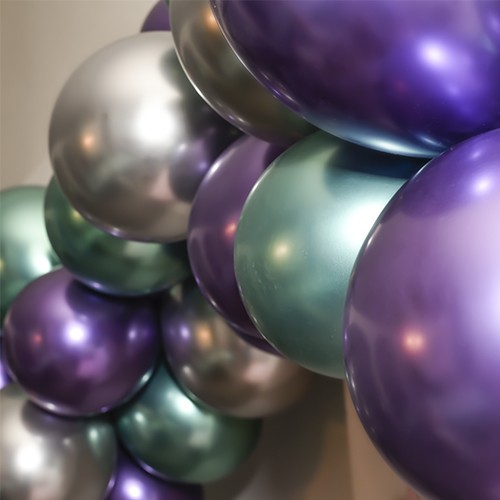 Party City's line of gorgeous chrome balloons mimicked the ocean water's colors that made for a shellabration a princess will never forget!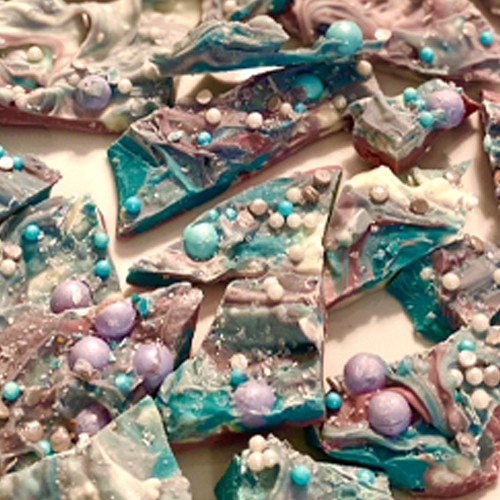 Our favorite part was making Mermaid Bark, its super easy! Take your favorite Wilton Chocolate melts, put them in microwave safe bowls in 30 second intervals, stir each time until well mixed. Now for the fun part! Drop globs of each mixture on top of each other on a piece of wax paper (use a cookie sheet to secure) and then take a small knife or spatula and twirl to your desire. Then add your choice of Sixlets and candy. Place in the fridge for at least 15 minutes, break and enjoy!