The beauty of The Elf on the Shelf® Scout Elves is that they help bring magic to Christmas. Here is a fun and whimsical way to remind the kids is that Santa is watching to make sure they are behaving well and treating others with kindness.
You can make these DIY Scout Elf balloon wreath as large or small as you wish. This tutorial will show you how to make one using a 14" macrame ring.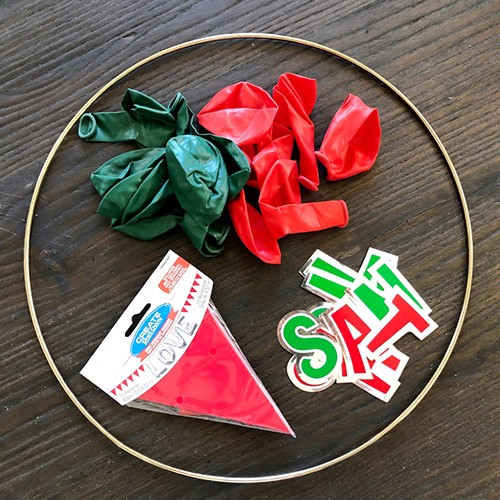 Supplies:
14-inch Macrame Ring
Red and Green Mini Balloons
Red Mini Pennant Banner
Party City Letter Stickers
Scissors
Tape
Wreath Hanger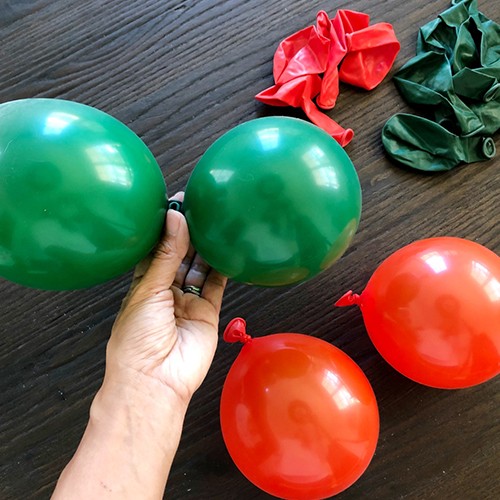 Instructions:
1. Blow up 8 red balloons and 8 green balloons to approximately 4 inches in diameter and tie them closed.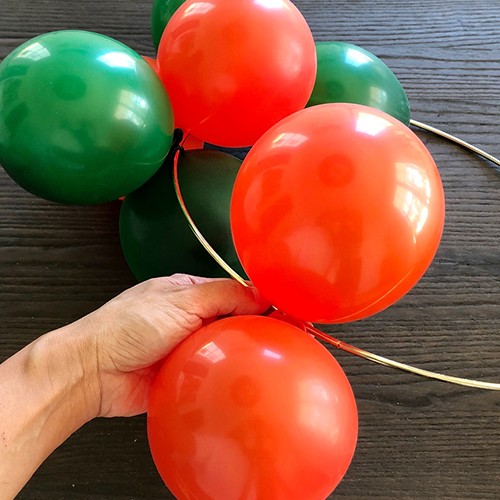 2. Next tie two balloons together in a knot, creating 8 pairs.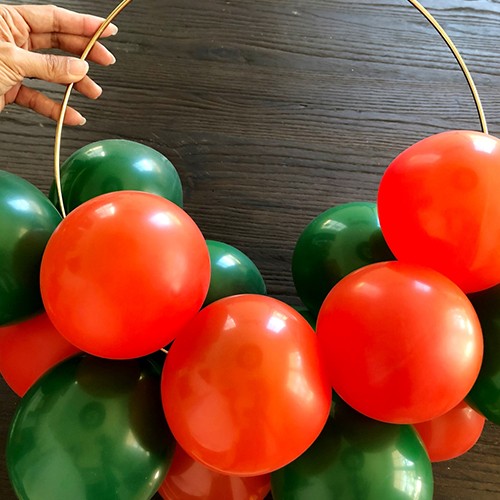 3. Wrap each pair around the ring twisting them one time to secure, alternating colors.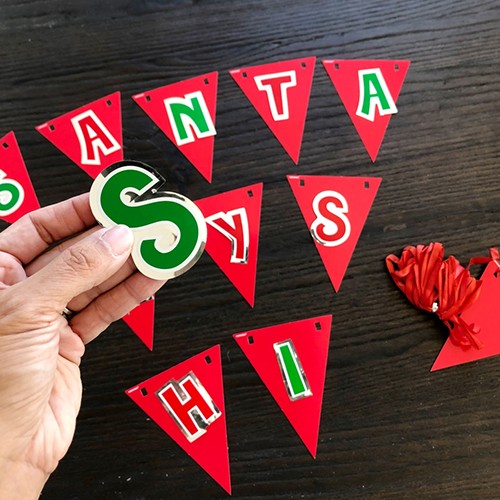 4. Using a mini pennant banner, spell out any message you wish. Party City has a selection of letter stickers at the balloon counter. Use tape to hang your message.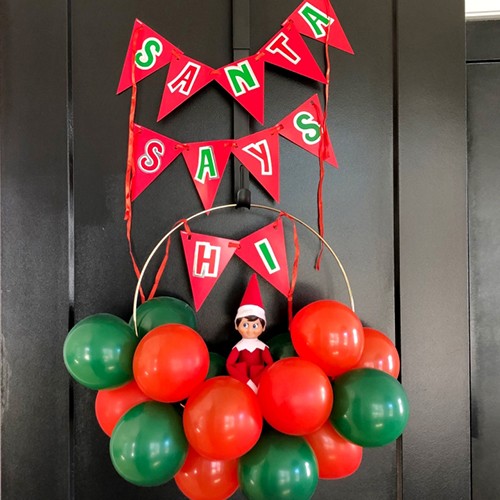 5. Hang the balloon wreath on a wreath hanger. The balloons will allow the Scout Elf to comfortably sit inside.