Crystalline delights enhance a classic 20's cocktail!
These stunning rose-gold cocktails get their color from a touch of brandy. To really make these the cat's meow, we traded cocktail straws for rock candy to sweeten the hooch to taste like candy! Clear rock candy on a stick is an easy and fun way to make drinks a little interactive this New Year's Eve. Serve them with shiny coasters and check out our Rose Gold Champagne Cocktail recipe to cheers to a New Year!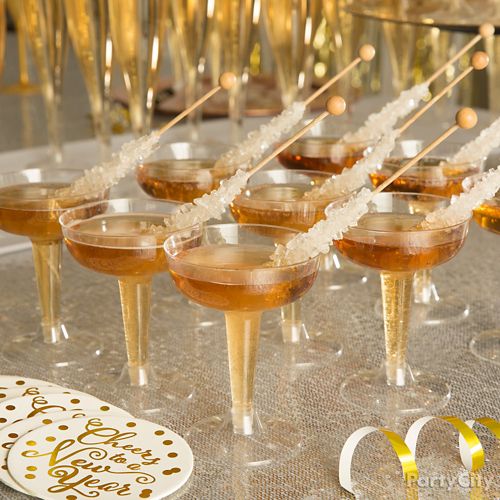 How-To
Ingredients:
Rock candy
Angostura bitters
Brandy
Champagne
1) Prepare rock candy
Place a stick of rock candy into your first cup and add three drops of Angostura bitters to the top of the candy, along with a splash of brandy.
2) Fill with bubbly
Fill the cup the rest of the way with champagne, leaving a little room for stirring.