Create a pretty blush pink party, perfect for a princess or any number of other fun birthday themes. Blush pink is a beautiful, light shade of pink that works really well with a variety of other colors so you can customize the look to fit your theme. I've created a shades of pink set-up with blush pink and accents of other pink decorations.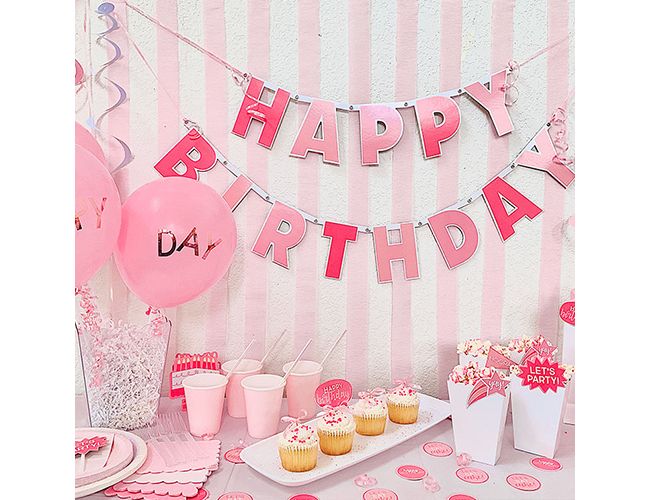 Supplies:
Ginger Ray Customizable Pink Balloons
Balloon Pump
Balloon Sticks with Cups
Shades of Pink Birthday Decorating Kit 37pc
White Crinkle Paper Shreds
Blush Pink Paper Dessert Plates
Blush Pink Paper Cups
Blush Pink Paper Lunch Plates
Blush Pink Streamer
Metallic Rose Gold & Pink Swirl Decorations
Iridescent Lunch Plates
Shades of Pink Beverage Napkins
White Plastic Long Rectangular Platter
Pink Curling Ribbon
Create your party display with a backdrop using a variety of pink supplies. Start with stripes of crepe paper streamers. Next add swirl decorations. Then Add a Happy Birthday banner. You can use a long banner and cut it down into two "happy" and "birthday".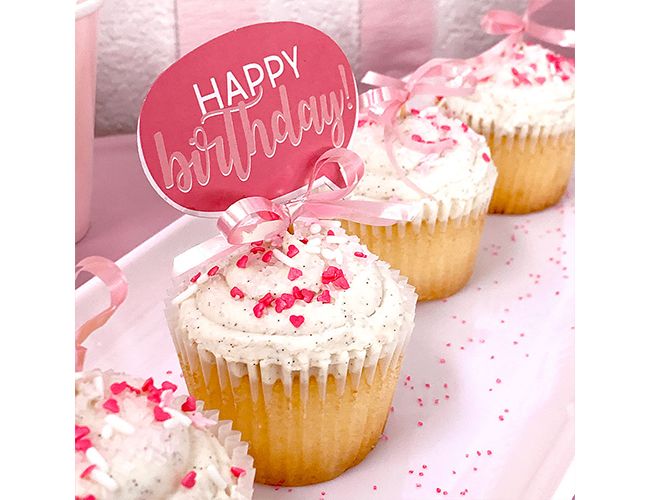 Set the table by first adding your table cover. Then place different party foods and accents around the table to create a pretty, pink setup. Use the small party pieces in the decorating kit to add a little accent to the table like party bags, popcorn boxes and cupcakes.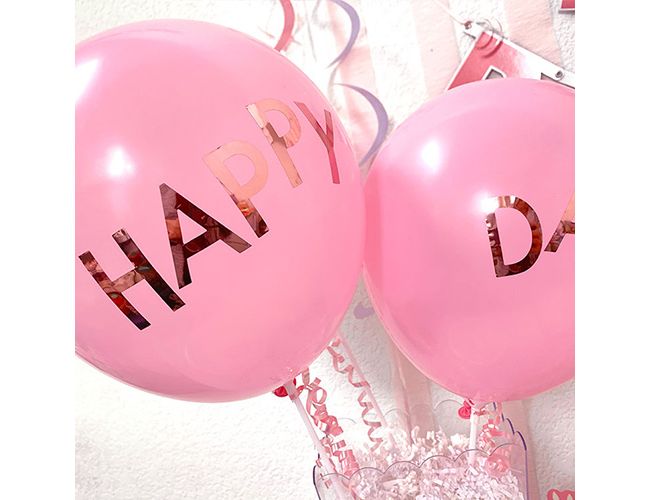 Finally, create a balloon bouquet using the Ginger Ray Customizable Pink Balloon kit. You'll need a separate balloon pump to inflate the balloons. Inflate the balloons and then apply the included letter stickers to create the words you'd like. Attach each balloon to a balloon stick and then place in a vase filled with crinkle paper shreds. You can use this balloon bouquet as a centerpiece or a side accent.