Get your rap (and your ink) on.
Make your mark on the world (and your face) by becoming a tattooed singing superstar! No tat parlor required—just these easy to follow makeup tips.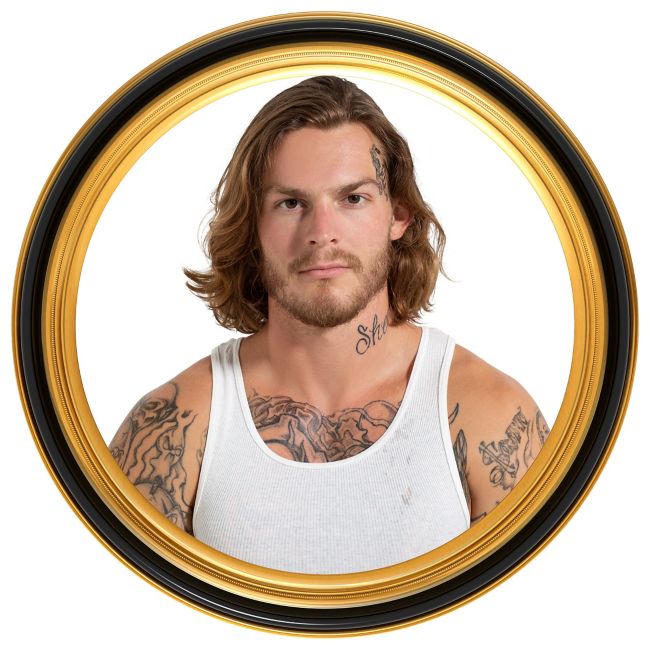 Step 1:
Begin by pulling your hair away from your face. Apply a tattoo (according to package instructions) on the upper left-hand side of your face, above the temple.
Step 2:
Next apply a cool "Playa" tattoo on your left cheekbone. Really, any street cred tat will do. Now apply a tattoo to the upper right-hand side of your face to balance out your look.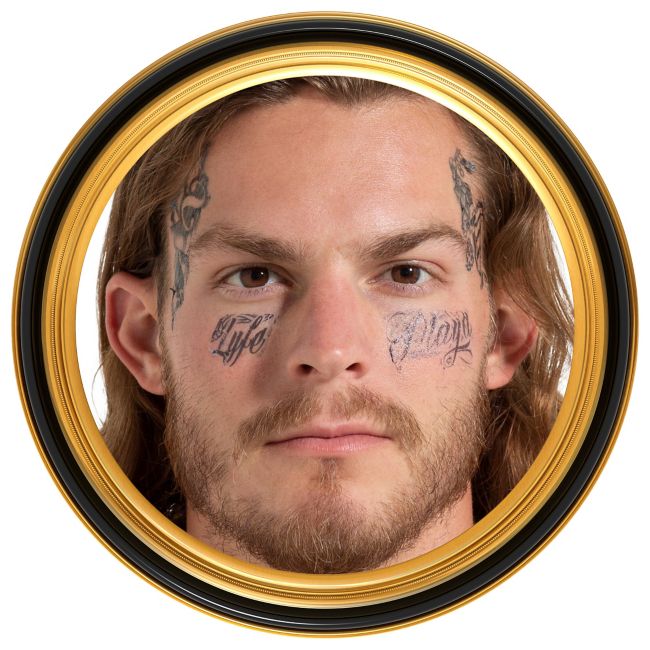 Step 3:
Balance your face out even more with another awesome script tattoo, in this case "Lyfe."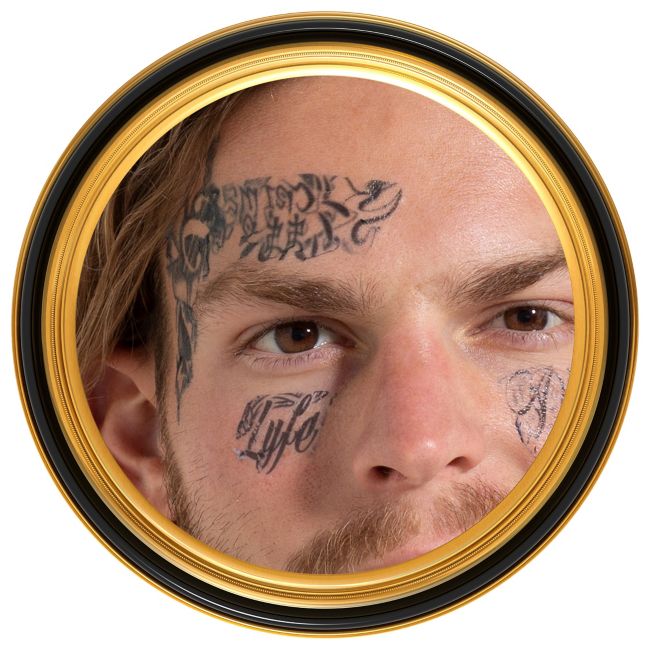 Step 4:
Add another tat above your right eye.
Step 5:
Add a slightly menacing barbed wire tattoo to the very top of your forehead.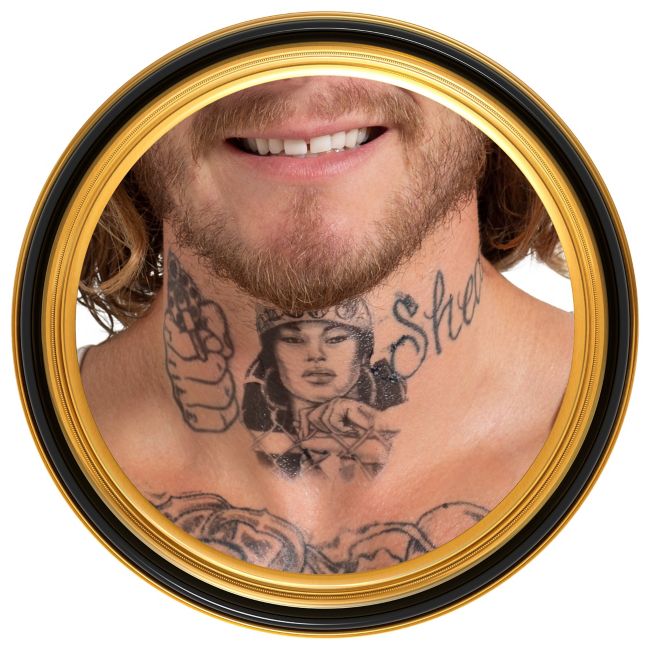 Step 6:
Now represent with a big neck tattoo.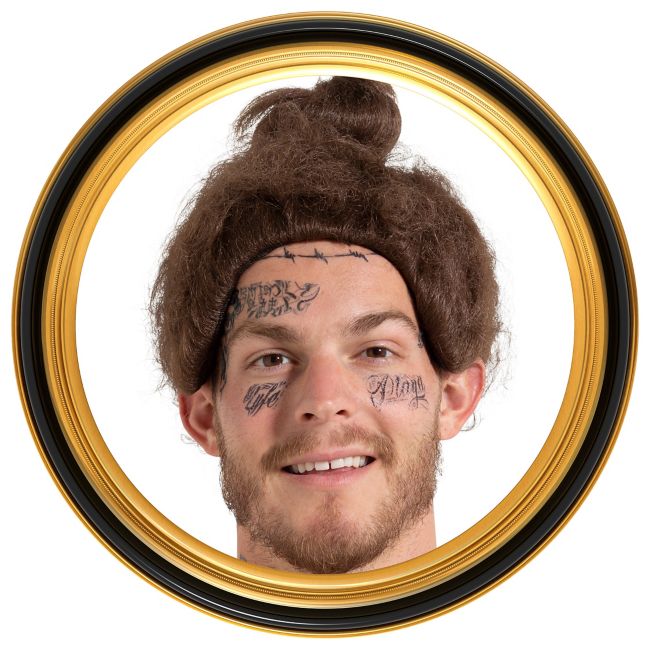 Step 7:
Next tuck up your hair and put it into a natty man bun/rapper wig.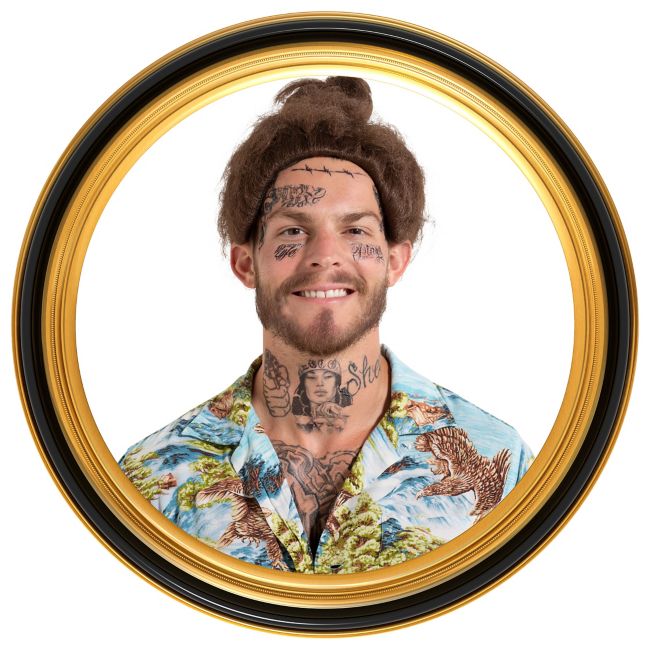 Step 8:
And finally, accessorize with a fun/nutty/outdoorsy shirt. That's a rap!