Arrgh! Talk Like A Pirate Day is on September 19th and it's a great reason to have a pirate celebration! I wanted to make sure that is wasn't too "all boy" and thankfully the Pirate Shark line from Party City served this purpose! The girls loved their pirate costumes and were ready to walk the plank!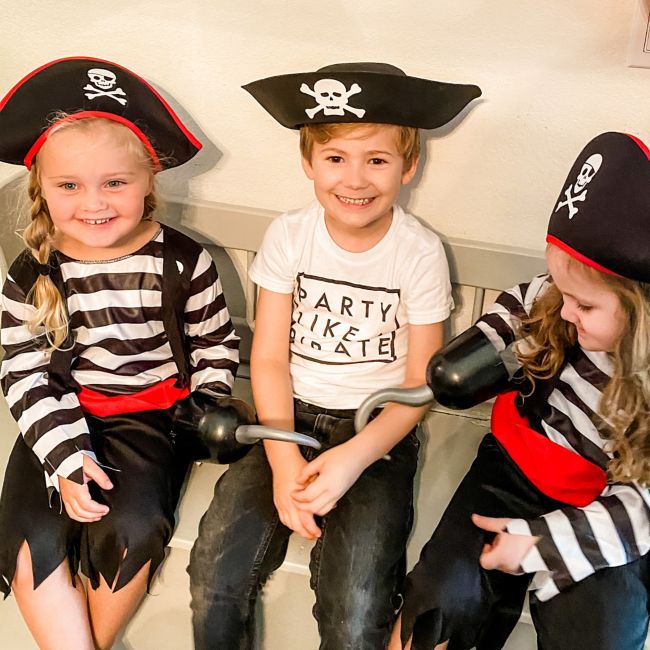 Pirate Costumes
Kick your playdate up a notch with fun pirate costumes and accessories for kids to dress up in.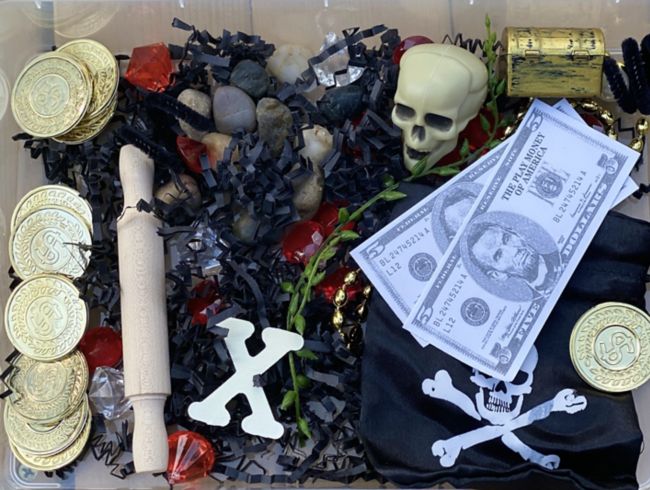 Pirate Sensory Box
X marks the spot! Fill a box with pirate favors to create a themed sensory box for the kids to explore.
Supplies:
Ocean Balloon Garland
Add an extra element of fun by hanging an ocean-themed balloon garland where the kids are playing.