Go batty for this Halloween mantel decorating idea
When it comes to decorating a Halloween mantel, you can cast a bewitching spell all season long by curating simple decor in a memorable way. Start by draping gray and black gauze over the mantel shelf; it allows for simple decorations, like bat cutouts and photo booth frames, to look both spooky and stylish. Read on to learn more on what makes a Halloween mantel display so wickedly dashing.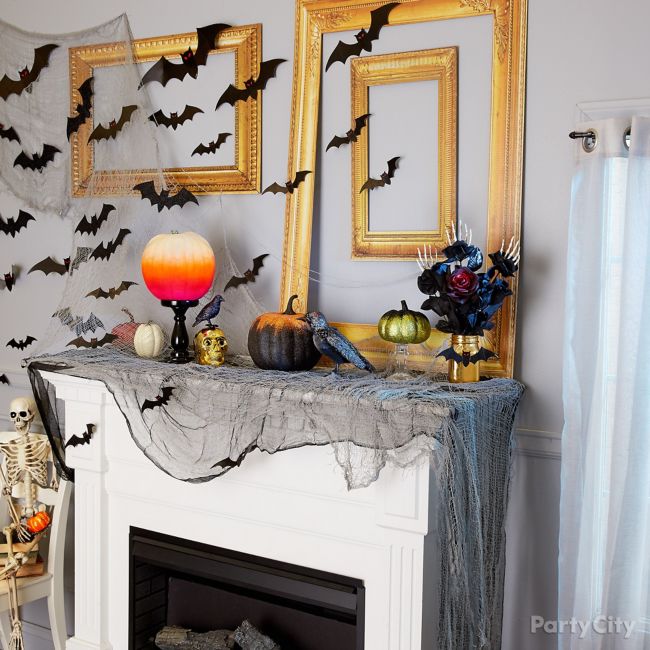 How-To
Supplies:
Gold photo booth frames
Bat cutouts
Gray gauze kit
Real or faux pumpkins
Halloween props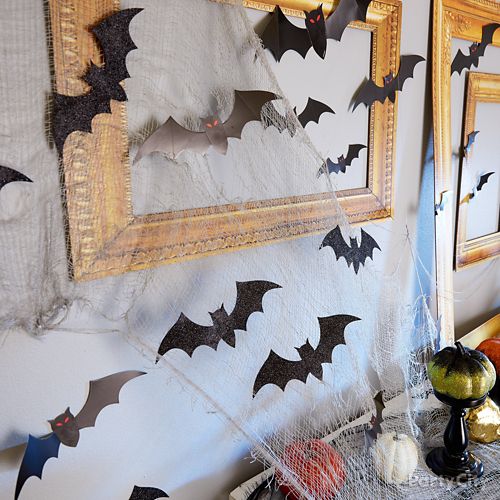 1) Photo booth frames
Empty frames are trendy in mantel displays, but nails leave holes when the season is over. Just use tape to hang these gold photo booth frames above your mantel.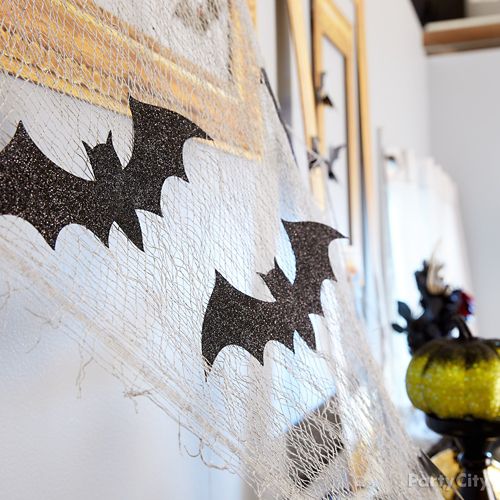 2) Add texture
Drape gray gauze from a Halloween gauze decorating kit down one side of your display. Use the included foam tape to attach the glittery bat cutouts.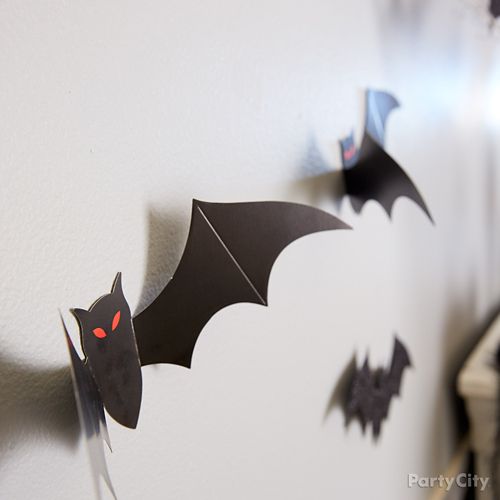 3) Create a sense of depth
Add more bats! These cardstock cutouts have spooky red eyes, and can be folded gently away from the wall to create a 3D "flying" effect.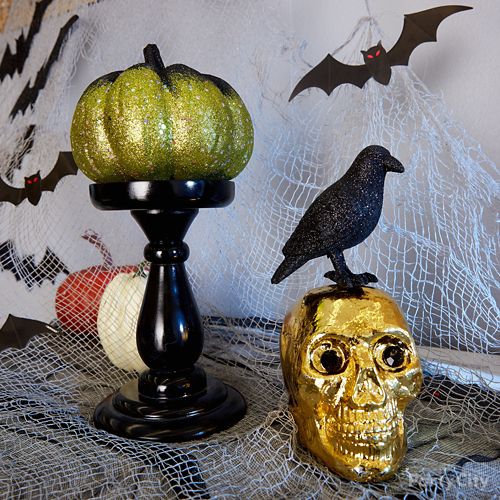 4) Fall decor elements
Carefully select the items for your mantel; less is more! Include touches of fall, like real or faux pumpkins, to elevate the elegance.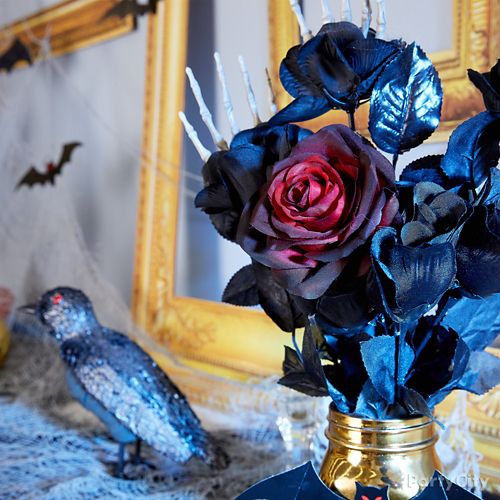 5) Halloween props
To keep things classy, trade the bloody props for sleek and shiny crows or a bouquet of dark flowers with subtle hints of bone.