Make it memorable with recipes for colorful and creative cocktails for your New Year's bash! Check out these exciting ways to pop, fizz and clink the night away — either with classic champagne or rockin' cocktails! Your countdown party wouldn't be complete without a selection of bold, unique drinks! These sensational recipes will help you in your resolution to throw an awesome New Year's Eve party.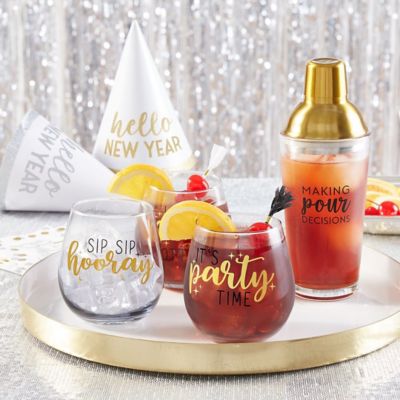 Idea 1: Sweet Old Fashioned Cocktail
New Year's Eve is about celebrating a blank slate but also reveling in the good old days. That's what makes this Sweet Old Fashioned cocktail the perfect drink. It's a nod to the past but also a fitting drink for a toast to the future. The drink is traditionally sour, but a splash of lime-flavored soda makes it sweet.
Here's an easy recipe for a simply sweet cocktail: combine 1 to 1 ½ ounces of whiskey with a dash of bitters. Pour over ice. Add up to 2 ounces of lime-flavored soda. Garnish with a half orange slice and a maraschino cherry.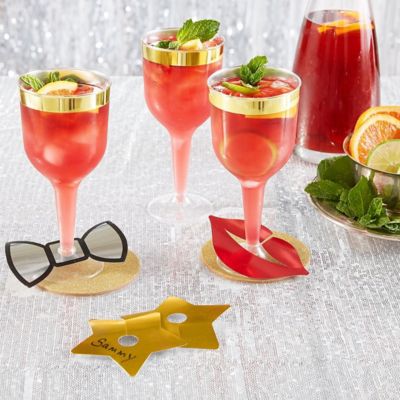 Idea 2: Citrus Sangria
This cocktail recipe is great to have any time of year, but it's especially perfect for a New Year's Eve cocktail party. It's bright and refreshing, just the way you should start out the new year. The best part is, no need for muddling—just combine the ingredients in a pitcher, and it's ready to serve!
Recipe: Combine a sweet white wine, 1 cup of grapefruit juice, ½ cup of grapefruit vodka. Add thin slices of lime, orange and grapefruit.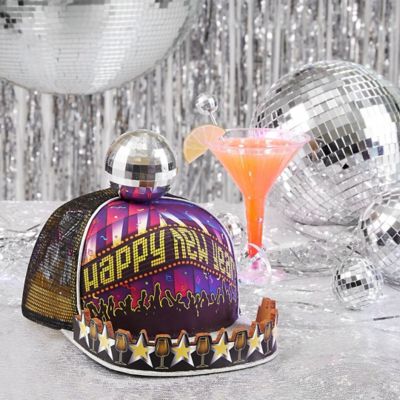 Idea 3: Grapefruit Gin & Grenadine
Serve up a classic cocktail combo with a grapefruit twist! Grenadine and gin are a favorite power couple, and when paired with grapefruit, you've got a flavorful combination that is sure to be a huge hit.
In a cocktail shaker, combine gin, grapefruit juice, orange liqueur, simple syrup and ice. Shake for roughly 30 seconds. Pour drink in glass. Top off drink with a splash of grenadine syrup. Garnish with a slice of lime or grapefruit.
Idea 4: Classic Champagne Cocktail
When the ball is dropping, be ready for popping! For a chic display, serve the bubbly on a silver tray garnished with decorative pearls in different colors and sizes. To make the classic champagne cocktail, soak a sugar cube in two dashes of bitters and drop into a glass of champagne or sparkling wine. Cheers!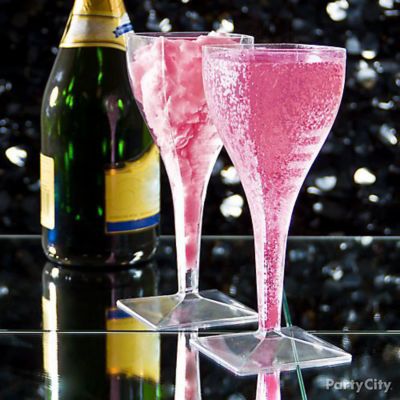 Idea 5: Cotton Candy Champagne
Let go of the bitter past and toast to a sweet new start! To make this clever concoction, fill goblets with a generous pinch of cotton candy and have a tray ready for when the ball drops. At midnight, gather everyone around, pop the bubbly, pour… and watch what happens! Use pink champagne for an extra-special sipper.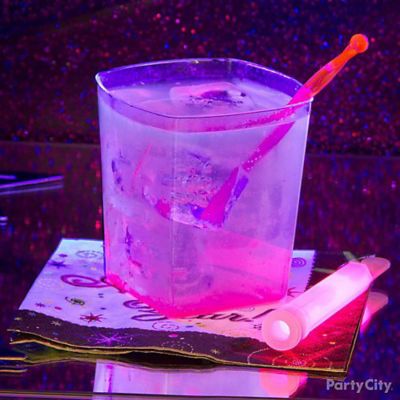 Idea 6: Neon Glow Cocktail
When the ball is dropping, wow everyone with a drink that glows in the dark! Wait until you're ready to serve to combine the ingredients. Fill each tumbler with one part pink lemonade from concentrate, 6 parts tonic water and 1 part gin or vodka. Turn out the lights and turn on a black light, and the quinine in the tonic water glows neon pink. To extend the theme, serve with neon drink stirrers and hand out glow sticks.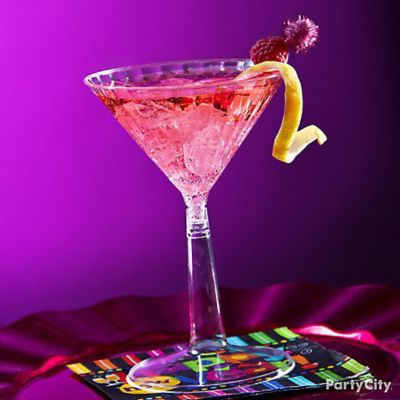 Idea 7: Pink Passion Cocktail
Want a new year filled with passion and daring? Set the tone with a sexy pink drink! Combine 2 oz. peach schnapps, 2 oz. Tequila Rose strawberry cream liqueur and two splashes of cranberry juice in a cocktail shaker with ice. Shake, pour into a martini glass and top with a splash of lemon-lime soda. Garnish with a twist of lemon and a raspberry on a puff pick.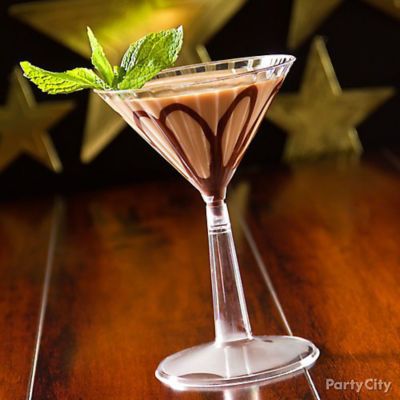 Idea 8: Sinful Chocolate Martini
Delight in this decadent martini that marries warming spirits with rich chocolate syrup. Drizzle chocolate syrup on the inside of a martini glass. Combine 1/2 oz. vanilla vodka, 1/2 oz. Kahlua, 1/2 oz. Irish cream liqueur, 1/2 oz. chocolate liqueur and 1/2 oz. half and half in a cocktail shaker with ice. Shake and serve. Garnish with a mint sprig and present to guests with celebratory beverage napkins. Enjoy early – those resolutions kick in at midnight!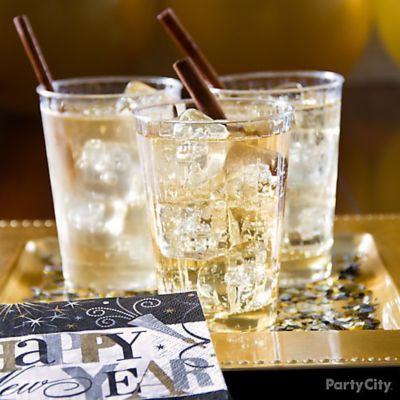 Idea 9: Spicy Ginger Man
Holiday flavors abound in this festive drink with hints of vanilla, hazelnut, butterscotch, ginger and cinnamon. Serves beautifully on a gold tray brimming with New Year's confetti. Combine 1 oz. vanilla vodka, 1 oz. hazelnut liqueur, 1/2 oz. butterscotch schnapps and 2 oz. ginger beer in a cocktail shaker with ice. Shake and serve on the rocks. Garnish with a cinnamon stick. Spirited and spicy!