Cutie Marshmallows!
Marshmallow pops are the best bite-sized morsels, and adding sprinkles and Candy Melts makes them sweeter than a sugar cube! Display them in a My Little Pony favor container filled with gumballs. (Pro Tip: Adding a foam block under the gumballs allows the pops to stand upright.) Gallop on over to our My Little Pony Marshmallow Pops How-To to make them for your pony party!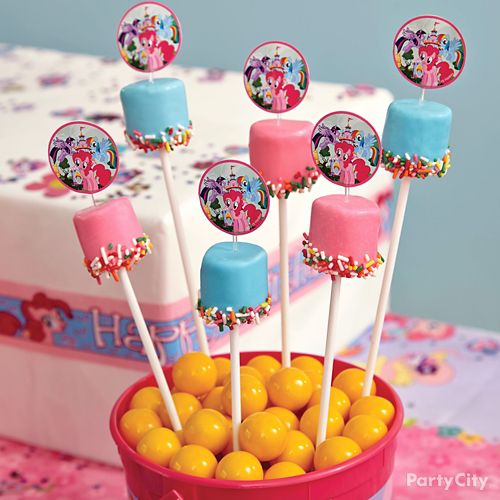 How-To
Ingredients:
Bright Pink Candy Melts Candy
Blue Candy Melts Candy
Standard size marshmallows
Jimmies Sprinkles Assortment
Supplies:
Microwave-safe bowls
8 in. Lollipop Sticks
My Little Pony™ Fun Picks
Craft foam block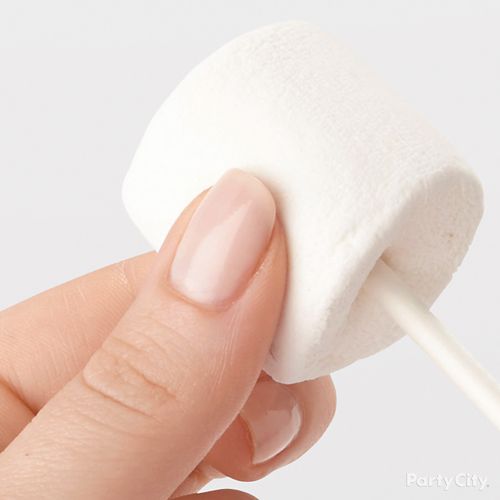 1) Insert sticks in marshmallows
Melt pink and yellow Candy Melts candy, separately, in microwave-safe bowls. Dip end of lollipop sticks in candy. Insert stick into marshmallow. Chill until set, about 3 to 5 minutes.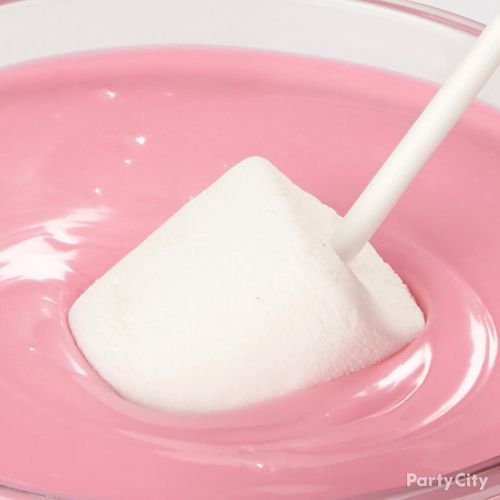 2) Dip marshmallows
Dip marshmallows completely into melted candy. Tap gently to smooth and remove excess candy.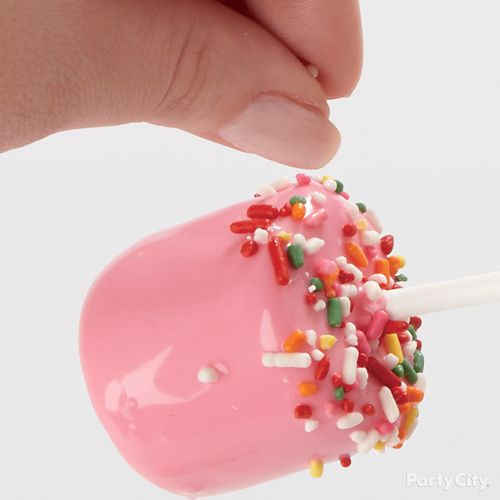 3) Add sprinkles
Immediately attach jimmies in opposite color to marshmallows. Insert marshmallows in craft foam block. Chill until firm, about 10 to 15 minutes.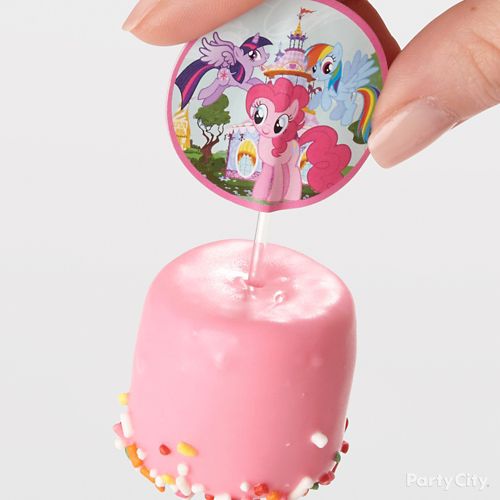 4) Insert pick in marshmallow
And display your creations!