Sweet strawberries for your ponies!
Applejack picked them and Pinkie Pie dipped them! Candy-covered strawberries are delicious on their own, and adding My Little Pony icing decorations, Candy Melts candy and sprinkles make them even sweeter. Just follow our My Little Pony Candy-Covered Strawberries How-To for a step-by-step instruction on giving these treats their cutie marks.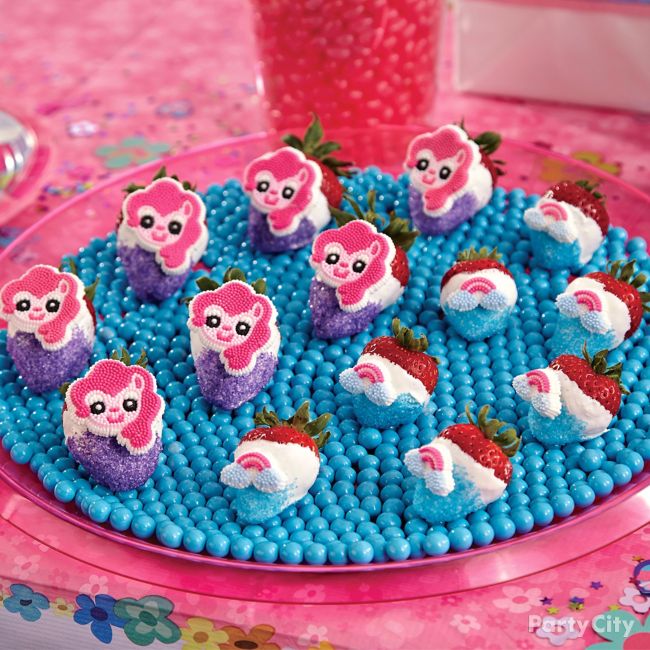 How-To
Supplies:
Strawberries, washed and dried
White Candy Melts candy
Blue sugar sprinkles
My Little Pony icing decorations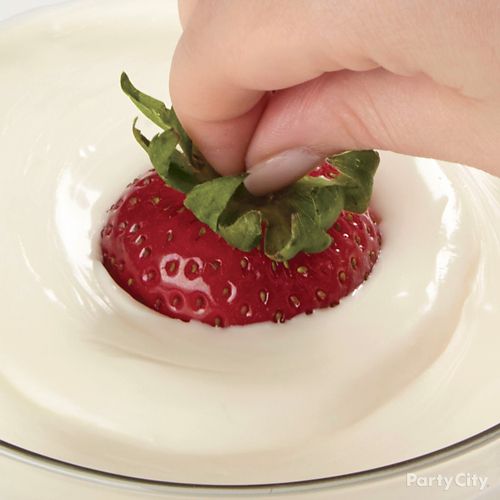 1) Dip berries in candy
Melt Candy Melts candy in microwave-safe bowl. Dip strawberries ¾ deep in candy. Tap gently to smooth and remove excess candy.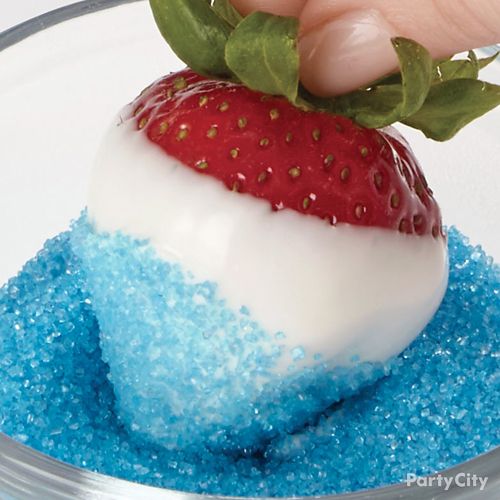 2) Dip berries in sugar
Immediately dip bottom half of berry in lavender or blue sugar. Place on parchment-covered cookie sheet. Chill until firm, about 10 to 15 minutes.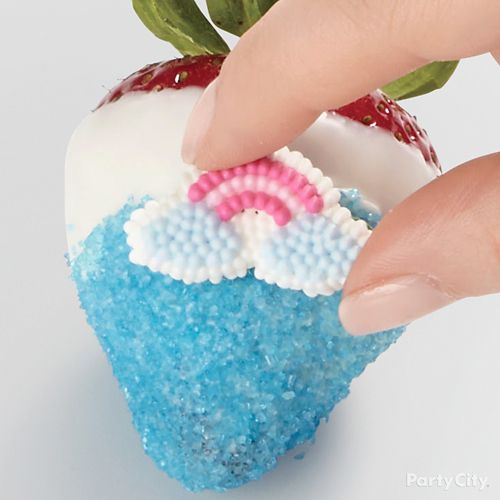 3) Attach icing decoration
Use melted white candy to attach icing decorations to strawberries. Let set, 3 to 5 minutes.