Bring these monster munchies to life in your kitchen lab!
After your little trick-or-treaters return from trolling the neighborhood for candy, send them to your kitchen to concoct a sweet creation of their own! These monster munchies are easy to bring to life using your favorite crispy rice treat recipe infused with a shock of Halloween decorating. Read our "lab notes" on how to make these monster munchies for your kids Halloween dinner party.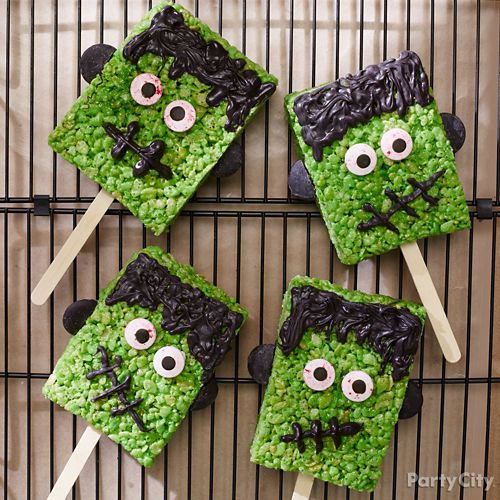 How-To
Ingredients:
Crispy rice treats
Green food coloring
Eyeball icing
Black candy melts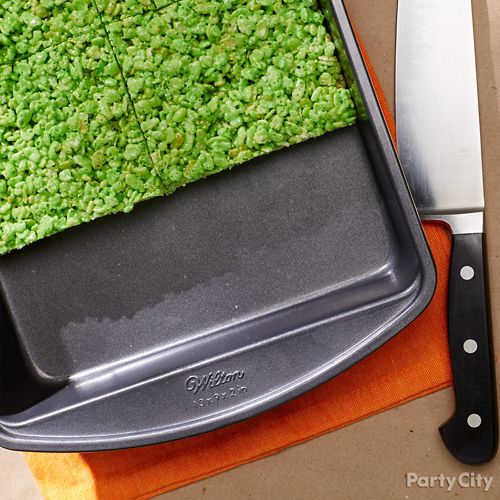 1) Step One
Add green food coloring to your favorite crisp cereal treats.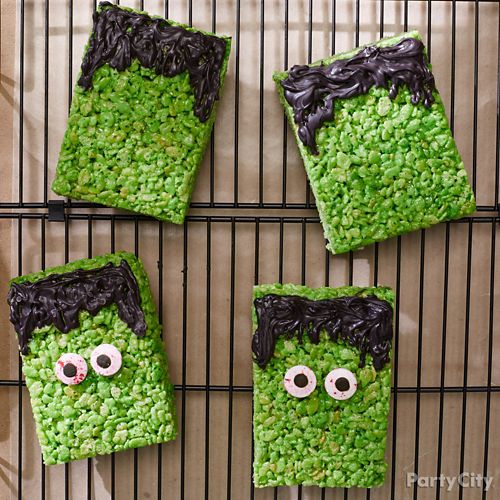 2) Step Two
Melt black Candy Melts in a decorating squeeze bottle and use to secure edible eyes.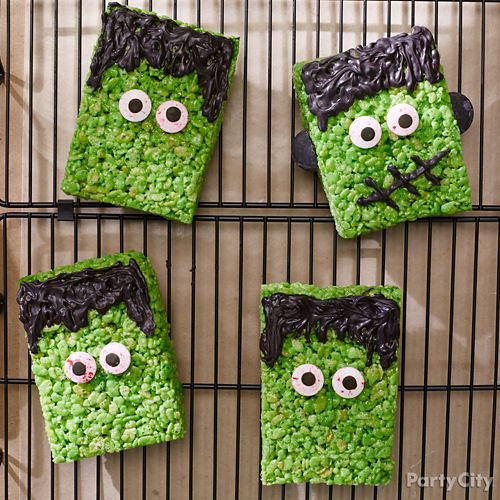 3) Step Three
Use the decorating bottle to add hair and a silly mouth!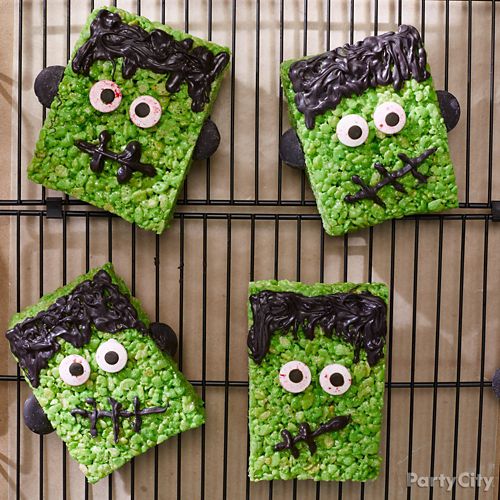 4) Step Four
Use chocolate melts for ears.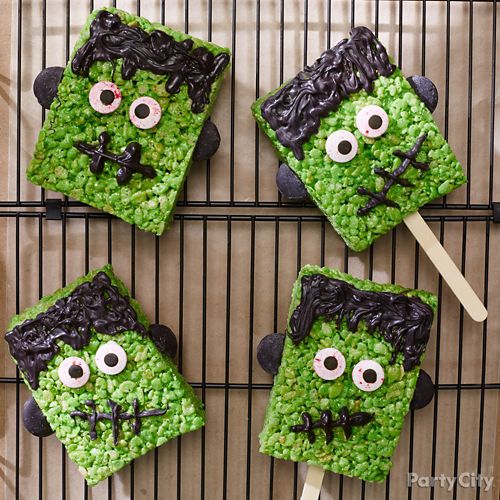 5) Step Five
Add a stick and serve your spooky treats.