Offer a refreshment that's both festive and formal!
While milk is known as Santa's favorite pairing with cookies, offer him—and your guests—a refreshing twist: a merry mint float. Made with lemon lime soda and mint ice cream, this peppermint-flavored drink plays to both the nostalgia and the merriment of the season. Bring together festive and formal by serving the mixed merry mint float in a gold-rimmed glass and garnishing it with a candy cane treat.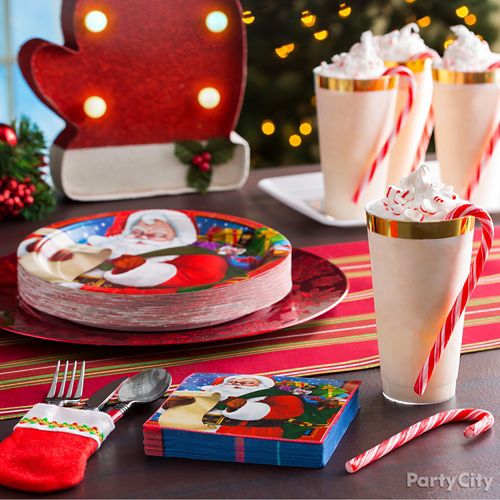 How-To
Ingredients:
Lemon lime soda
Peppermint ice cream for a white-colored float or mint chocolate chip ice cream for a green-colored float
Whipped cream
Sprinkles
Candy canes
Supplies:
Pitcher
Tall glasses
Straws
1) Scoop ice cream
Scoop two scoops of ice cream into a tall glass.
2) Pour soda
Pour soda into the tall glass to the desired amount.
3) Top with sweet treats
Place whipped cream on top of the float. Add sprinkles to the whipped cream and hang a candy cane as a garnish. Don't forget the straw!