When the hot days of summer arrive, the first thing on your mind is how to cool off. What says "summer chill" more than hanging out in the water? Whether it's at the pool or in a lake, check out some of these fun ways to make a splash this summer.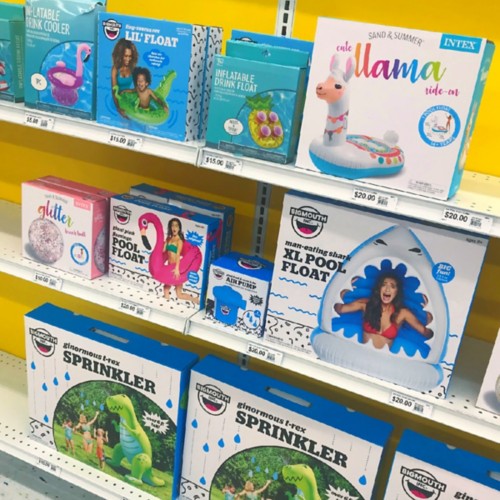 Pick up at Party City for Water Fun:
Pool Floats
Drink Floats
Floating Sea Creature Toy
Beach Balls
Fill 'n Pump Water Blaster
Inflatable Ring Toss
Pool Float Air Pump
Beach Towel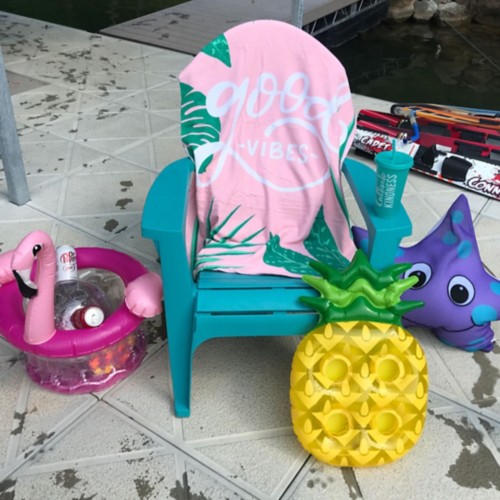 When I was a kid pool floats were either plain rings or a simple rectangular mat. Now there are so many designs to choose from! You can show off your personality with floats that include catchy sayings (like "Call me on my Shell"), lay on a Llama or drift away with a magical unicorn. These aren't just for kids anymore either. Our family always does a summer vacation together. This year I brought some fun floats and the adults loved them as much (or more) than the kids.
Speaking of adults- as you lay back to relax on that giant palm frond float, you will want to be sure to have your drink handy. Check out these fun drink floats too. They come in individual or "party" (holds 4 cups) sizes and are just right to have whatever you are sipping at hand.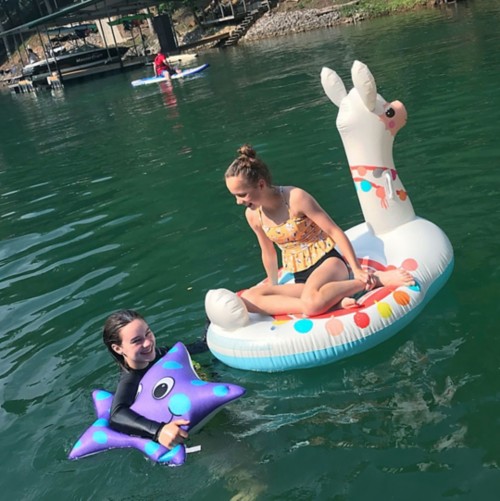 Of course many pool inflatables are definitely made for kids, but now they can do more than just float on them. I love the inflatable ring toss for water fun. Don't forget the beach balls too. They also come in more than just the classic primary colors. You can find emoji, glitter and even glow in the dark beach balls for playing all day (and night) long.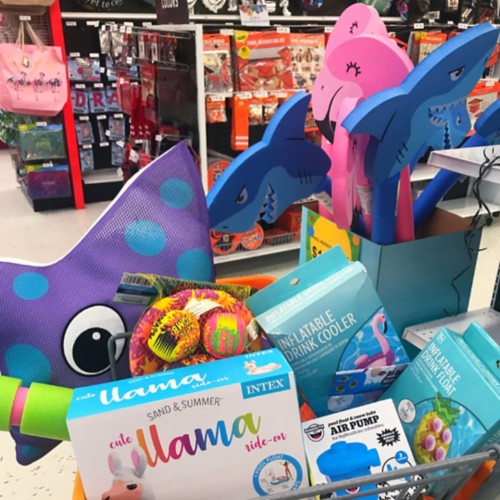 With all these new inflatable options for water fun in the summer, you are going to need a lot of hot air- to blow them up that is. Be sure to pick up a pool float air pump while you are at Party City. This will make blowing up your inflatables a breeze and get you on the water faster.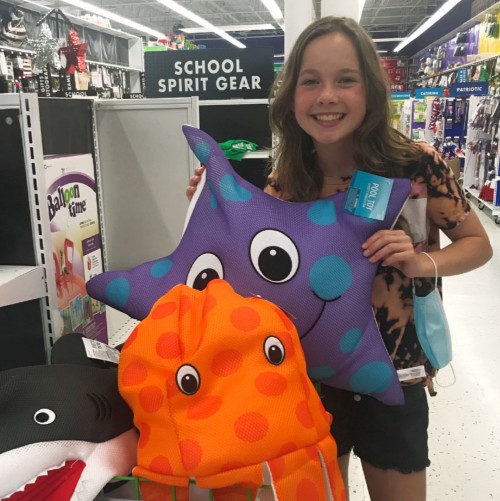 Finally, don't forget to add in some other fun water toys like floating sea creatures, pool noodle animals, and blaster guns. All of these are perfect additions to your summer water activities. And when you're done for the day, dry off with a fun towel that sums it all up, "Good vibes!"