Smaller, more intimate parties with just a few close friends are my favorite! The day tends to be less chaotic and more enjoyable for everyone. We recently celebrated my daughter's 7th birthday with a small llama themed party at home. My daughter spotted plush llamas at Party City, along with their adorable themed party supplies, and the rest was history. We used those plush llamas as our party favors and they were well loved!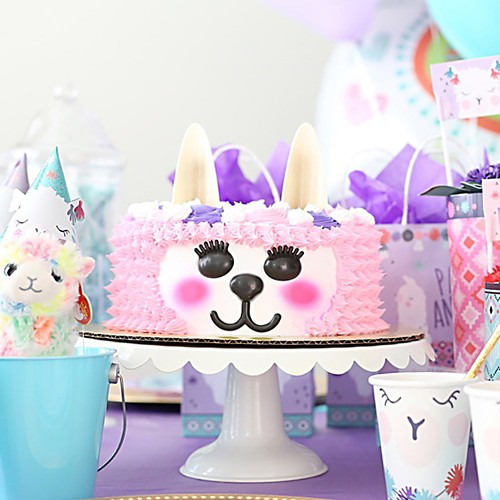 Supplies:
Lola Beanie Babies Multicolored Llama Plush
Caribbean Blue Metal Favor Pail
Glitter Llama Fun Wands 8ct
Purple and Blue Candy
Mini Llama Fun Prismatic Party Hats 8ct
Llama Fun Centerpiece Kit 3pc
Llama Fun Kraft Bags 8ct
Llama Fun Lunch Plates 8ct
Llama Fun Cups 8ct
Instructions:
1. Prep your party favors by placing stuffed llama inside of the blue pails, one per guest. Place a mini llama hat on each llama.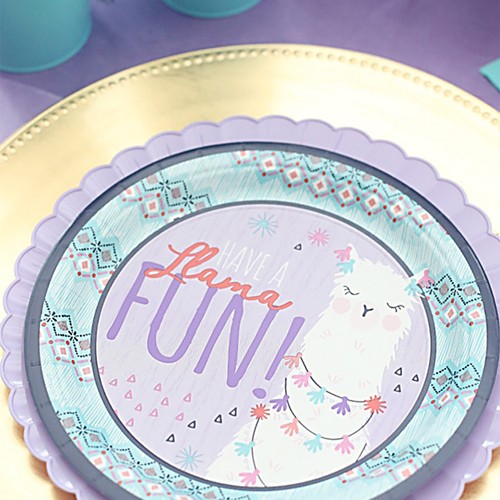 2. Set out the themed llama plates on top of gold chargers and place at each table setting. Place a llama themed cup at each setting.
3. While you are shopping, don't forget a cake stand if you don't already have one. Place the stand on the center of the party table and add a fun llama cake. If you aren't a baker, head to your local grocery store or bakery and see if they can create one for you!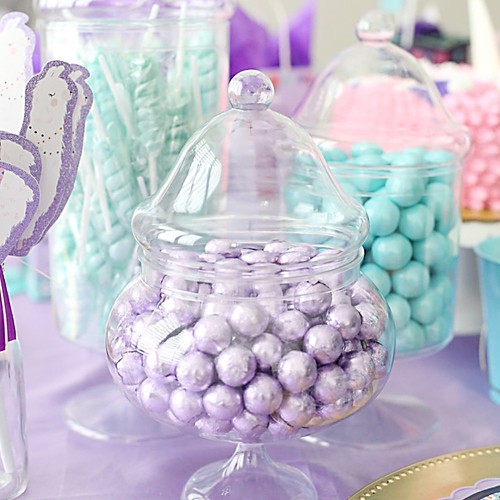 4. Set up your candy bar next to the llama cake. I choose 3 coordinating candies. I love that Party City has so many colorful candy options!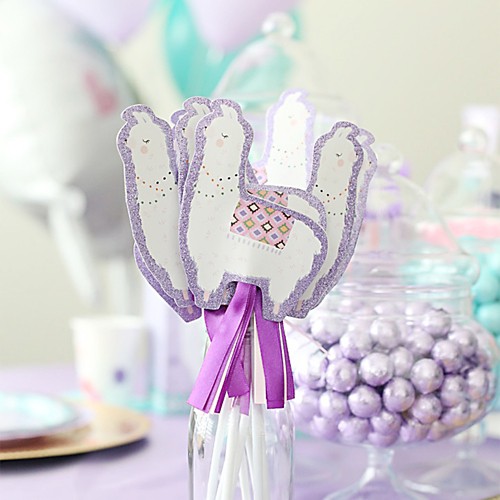 5. Place the llama wands in a glass jar on the table. Don't forget to hand these out at your party for a cute photo opt!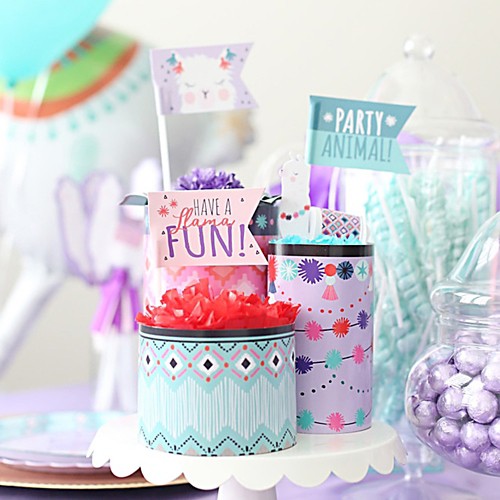 6. Put together the llama party centerpiece and place on the table. Such a cute way to fill in the decor.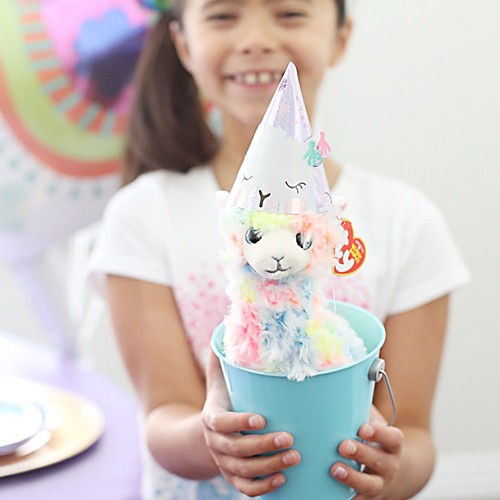 7. Have your party guests come up with a name for their llama. You could even print out faux llama adoption certificates for guests to fill out.
8. Have a llama-zing time!