Transform your room into Ariel's grotto
Hanging a scene setter is an easy way to turn your house into Ariel's home under the sea! Inflate a giant Ariel gliding balloon so the girls can pose for pictures with their favorite mermaid, and check out the how-to below on our other undersea details.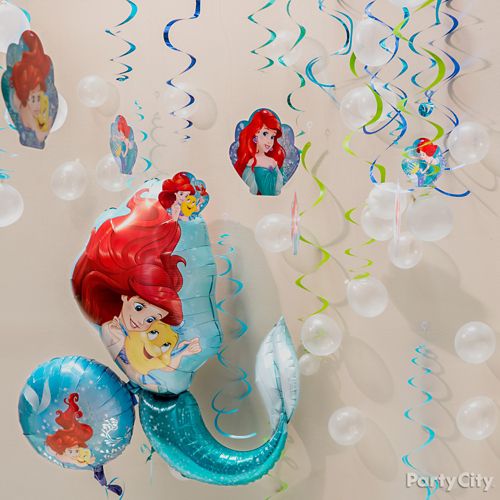 1) Fill balloons
Fill translucent mini balloons with air; no need for helium.
2) Attach to wall
Use tape to affix your "bubbles" to the wall. You can also attach the balloons to fishing line or string, and hang strands of them to look like the bubbles are floating in mid-water!